How to set password for Excel file?
11:20:00 | 24-06-2019
Question:
I am using Excel 2003, but my document has a lot of important information, how to set a password for Excel file? Can you help me?
Answer:
To protect personal information for your Excel files, you can use the function of password setting in Microsoft Office Excel 2003 according to the following instructions:
Open the Excel file that you need to set a password, on the Menu bar, select Tool then Option, select the Security tab. Enter your password in the Password to Open box and click OK.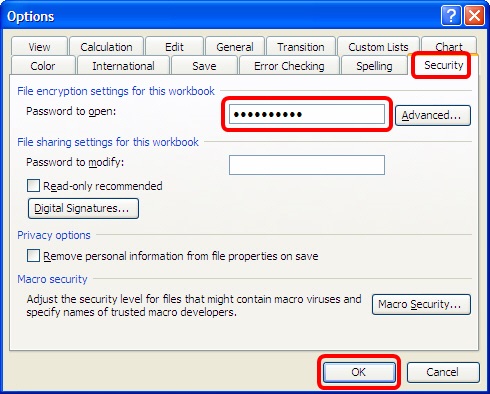 When Confirm Password window appears, please re-enter the password to confirm the password you have selected and click OK to complete.
Good luck !