Will Bkav Pro reduce efficiency when there is no Internet connection
11:17:00 | 23-07-2019
Question:
Bkav Pro is said to apply cloud computing technology to handle viruses. So in case there is no Internet connection, will Bkav Pro's virus recognization and prevention be affected?
Answer:
From Bkav Pro 2010, cloud computing technology was intergrated to strengthen the software. With this technology, Bkav Cloud Agents interact online with Bkav Cloud system, making the software possible to update virus samples every minute. Bkav Cloud Agents are capable of learning from Bkav Cloud database. The wide coverage and computing power of the cloud help users' computers to be tightly protected.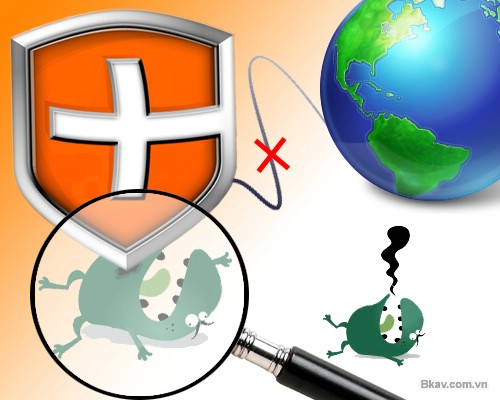 Besides the cloud, Bkav Pro also maintains an offline database on the computer. In case for some reasons, the Internet connection is interrupted, Bkav Pro still works and removes viruses effectively thank to more than 8.1 million virus samples in the computer database. However, you should constantly connect your computer to the Internet so that Bkav Pro can update the latest identities timely, ensuring the maximum antivirus power.
Bkav