Instruction on how to block the notification of game invitation on Facebook
10:51:00 | 24-06-2019
Question:
Recently when I use Facebook, I often receive the notifications inviting to play games on Facebook. These notifications are quite troublesome, can Bkav guide me on how to block these game invitations?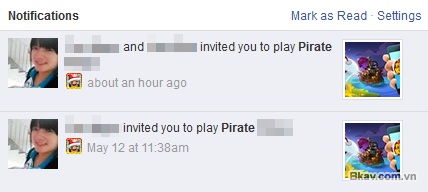 Answer:
Facebook notification is an important and useful feature that helps users control activities on their Facebook. However, in your case, instead of receiving the notifications of new messages, new wall posts or photo tags, you receive the notifications of game invitation that are troublesome.
In this article, Bkav will instruct you how to block the notification inviting to play a game on Facebook. You can apply this blocking to all other games on Facebook when being disturbed.
To block an invitation to play a game on Facebook, you can do one of two following options:
Option 1: Block apps
Step 1: On the menu bar of Facebook, select the arrow button in the top right corner, then select Settings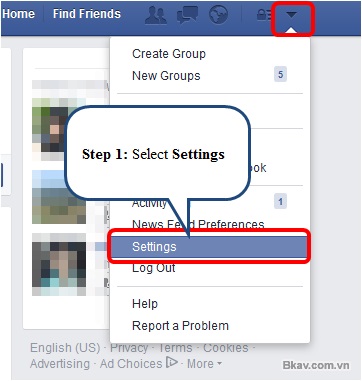 Step 2: Select Blocking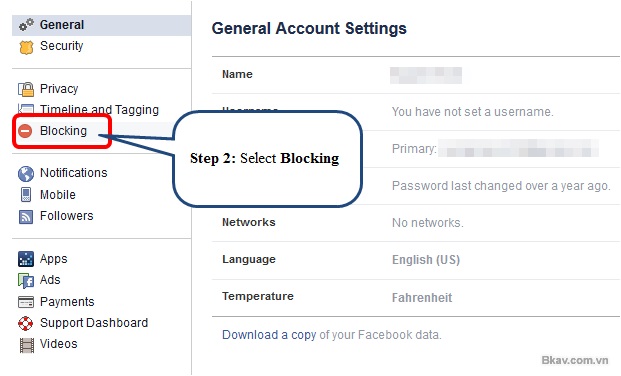 Step 3: Type the game name that you want to block in the Block apps box and then select the game in the suggested list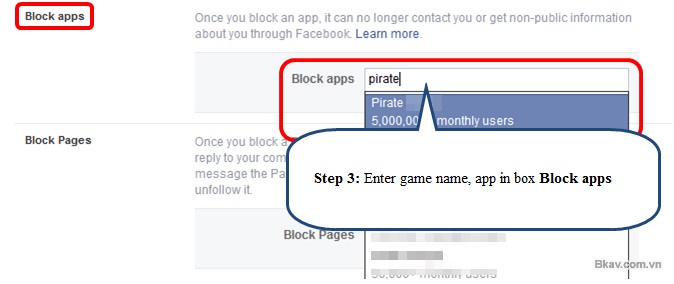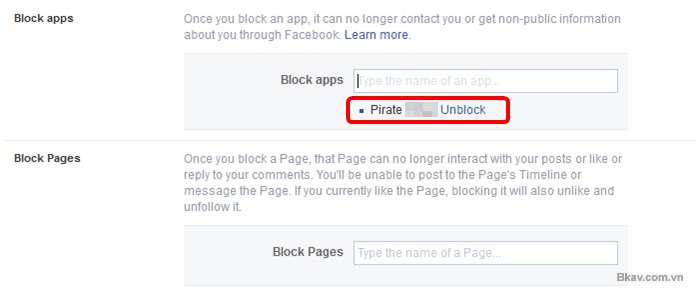 Thus, from now on, this game cannot access your Facebook information and you will no longer receive game invitations.
Option 2: Turn off the notification of game invitation
Step 1: In the notification section on Facebook, select the X button for the game invitation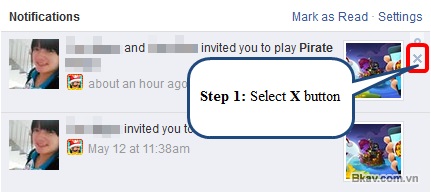 Step 2: Select Turn Off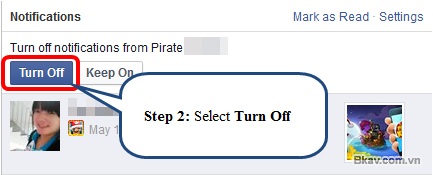 So, you have blocked the notification of game invitation that you feel annoying.

Good luck !