User guide on how to install Bkav Pro Mobile on iOS
04:29:00 | 15-03-2021
* Supported operating system: iOS 11 and above
* For installation on Android, see here
Step 1: Open App Store on your phone, search for Bkav Pro Mobile app and install.
You can also click here to install Bkav Pro Mobile.
Step 2: Open Bkav Pro Mobile app, enter your phone number (1) to verify your account, then click Verify (2).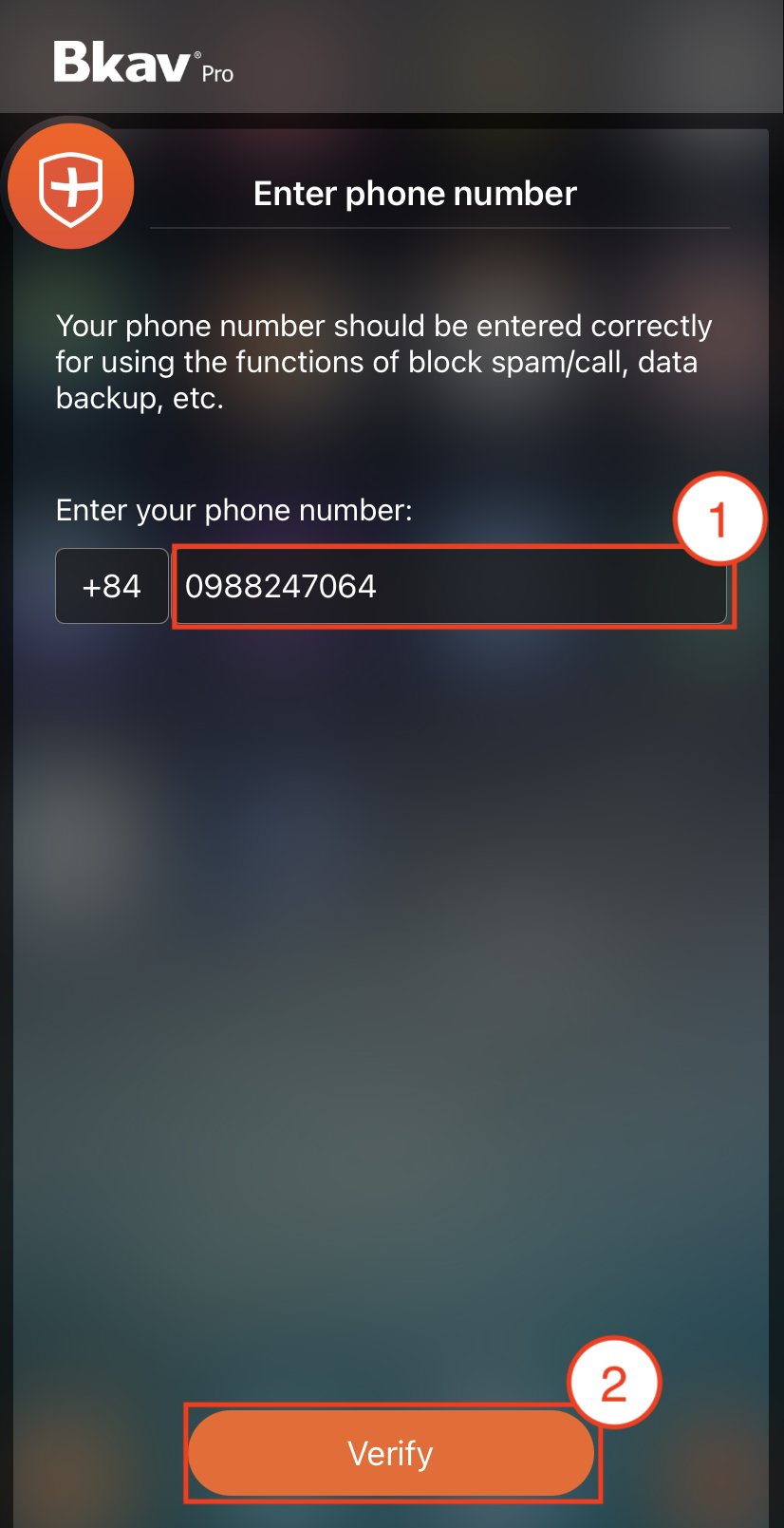 Step 3: After successfully verifying your account, Create a password (3) to use the software and click Next (4).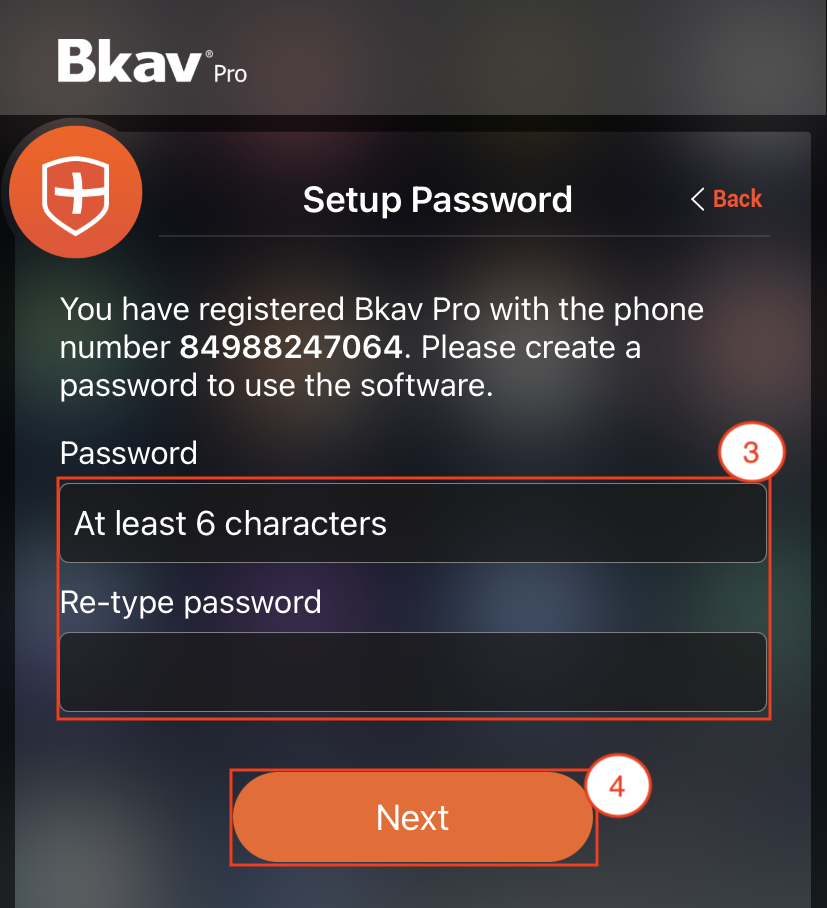 Step 4: Enter the information: Name, Email (5) and select Finish (6).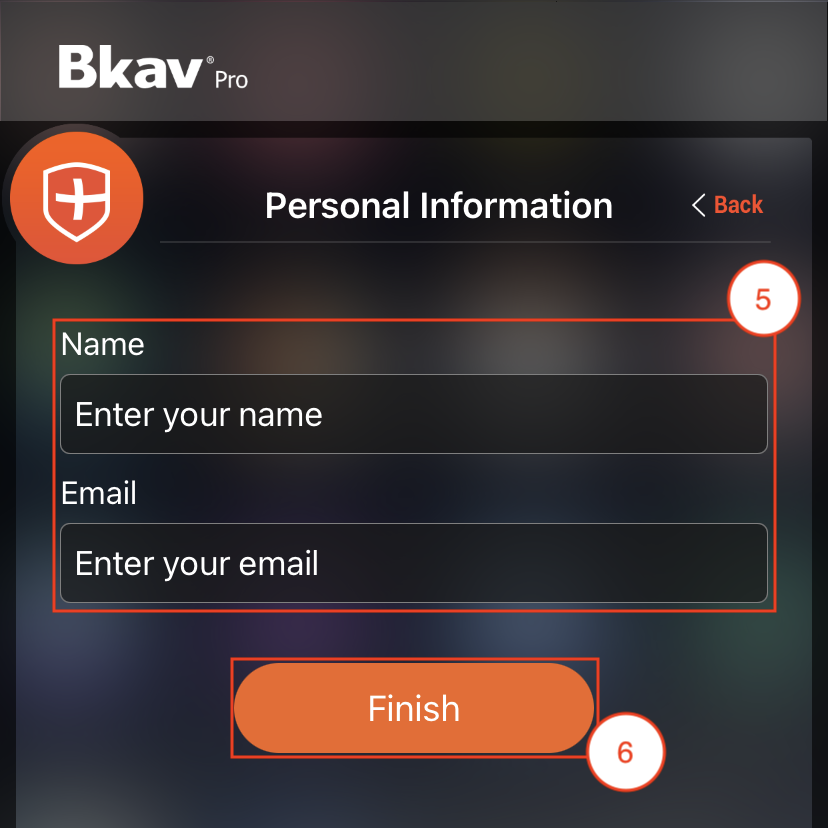 Step 5: To register the copyright of Bkav Pro Mobile, please contact the phone number printed on the copyright card for support.
Step 6: After installing Bkav Pro Mobile, follow the instruction below to activate the SMS and Calls Blocker:
- SMS: Go to Settings -> Messages -> Message Filtering -> SMS Filtering -> turn on Bkav Pro (9).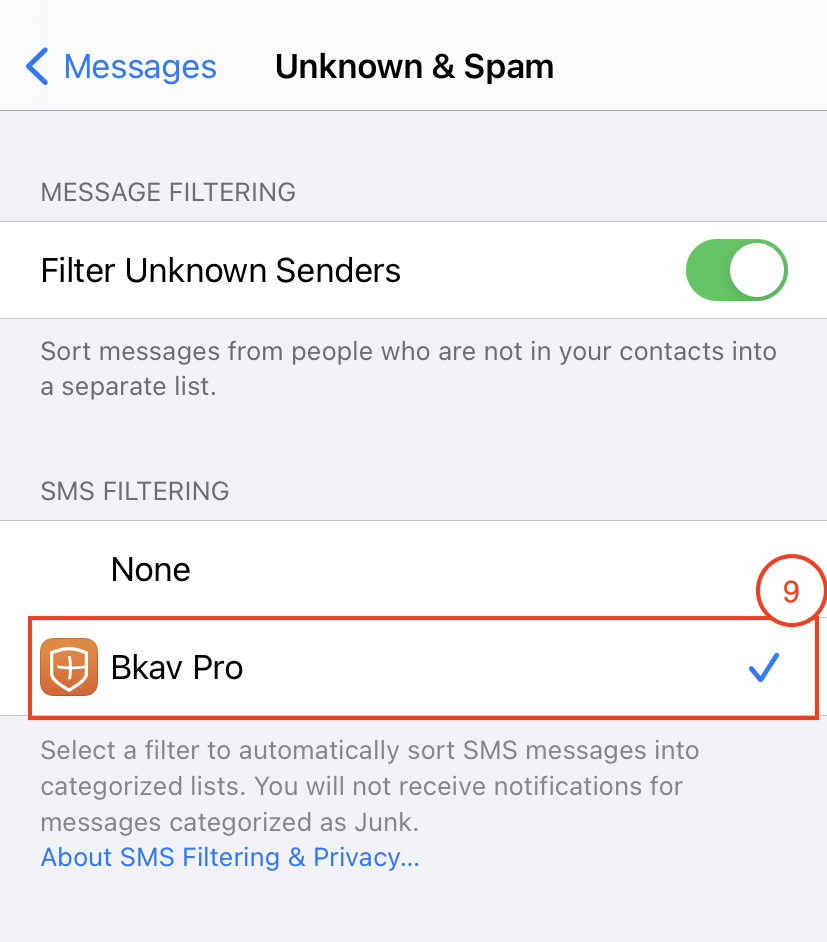 - Calls: Go to Settings -> Phone -> Call Blocking & Identification -> turn on Bkav Pro (10).