The blue screen of death error often happens with your computer?
12:01:00 | 26-10-2009
There can be many reasons for the blue screen of death error. The most common causes come from operating system or driver error, a newly installed hardware or software error or softwares conflict.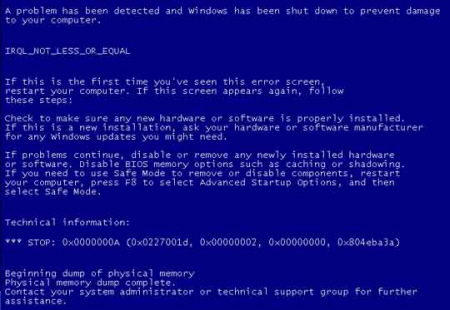 One of the common conflict is the one among different antivirus programs.
Microsoft, the provider of Windows operating system, insists that there should be only one antivirus software installed on a computer. The installation of more than one antivirus programs on a system will result in software conflict which consequently lead to false virus detection, system instability or even system break-down. If you are using two or more antivirus software, just choose to keep one only while uninstall all others then restart the computer.
If you have any troubles regarding virus-related issues or unusual computer errors, please contact Bkav by following the guides here.
Bkav