How to use App Lock feature of Bkav Mobile Security
02:39:08 | 10-08-2016
Bkav Mobile Security is equipped with Smart Filter which automatically blocks up to 100% of SMS spams and blocks unexpected calls. Besides preeminent features such as Antivirus, AntiTheft, Find my Phone, Anti-eavesdropping, Backup and Restore, Privacy Advisor and Safe Browsing, Bkav Mobile Security is integrated with App Lock.
App Lock is one of the features in Hide private content of Bkav Mobile Security that allows hiding private messages, calls, contacts, files, photos, videos, notes, locking private to avoid being accidentally or intentionally seen by anyone. "Hide" means not displaying data on the phone and data is encrypted. No one can see the hidden data despite intervening directly to data on the phone as well as the memory card.
Actually, the risk of leaking data by handing your phone to another person is very high. To protect users against unexpected problem, App Lock of Bkav Mobile Security allows locking any applications on the phone. To open the locked application, users must enter password of Bkav Mobile Security and are absolutely comfortable when anyone borrows their phones.
To use App Lock feature of Bkav Mobile Security, please take the following steps:
Lock application
Step 1: Select Hide private content on the main interface of Bkav Mobile Security and then enter the registered password and select Login
d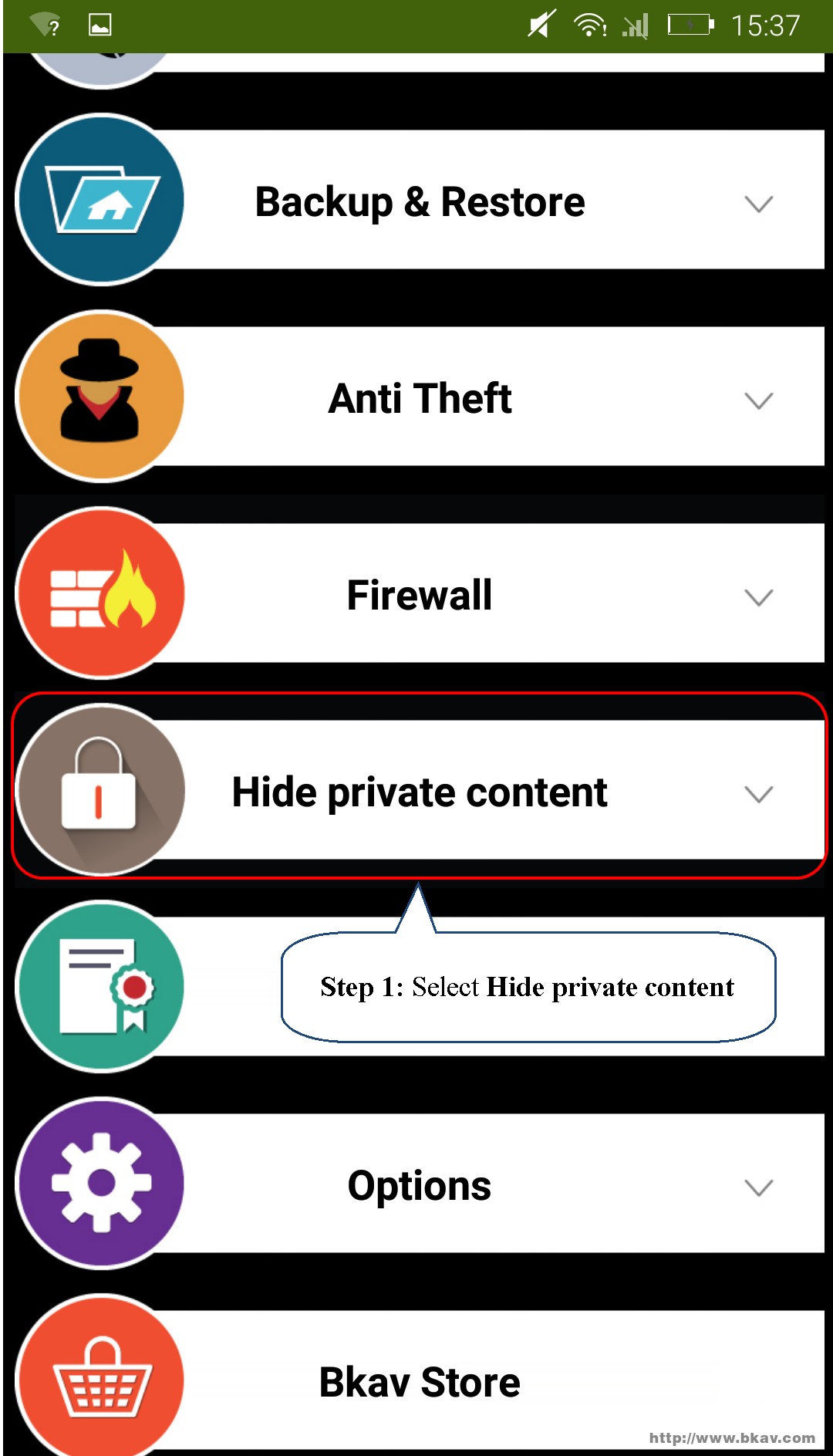 Step 2: Select App Lock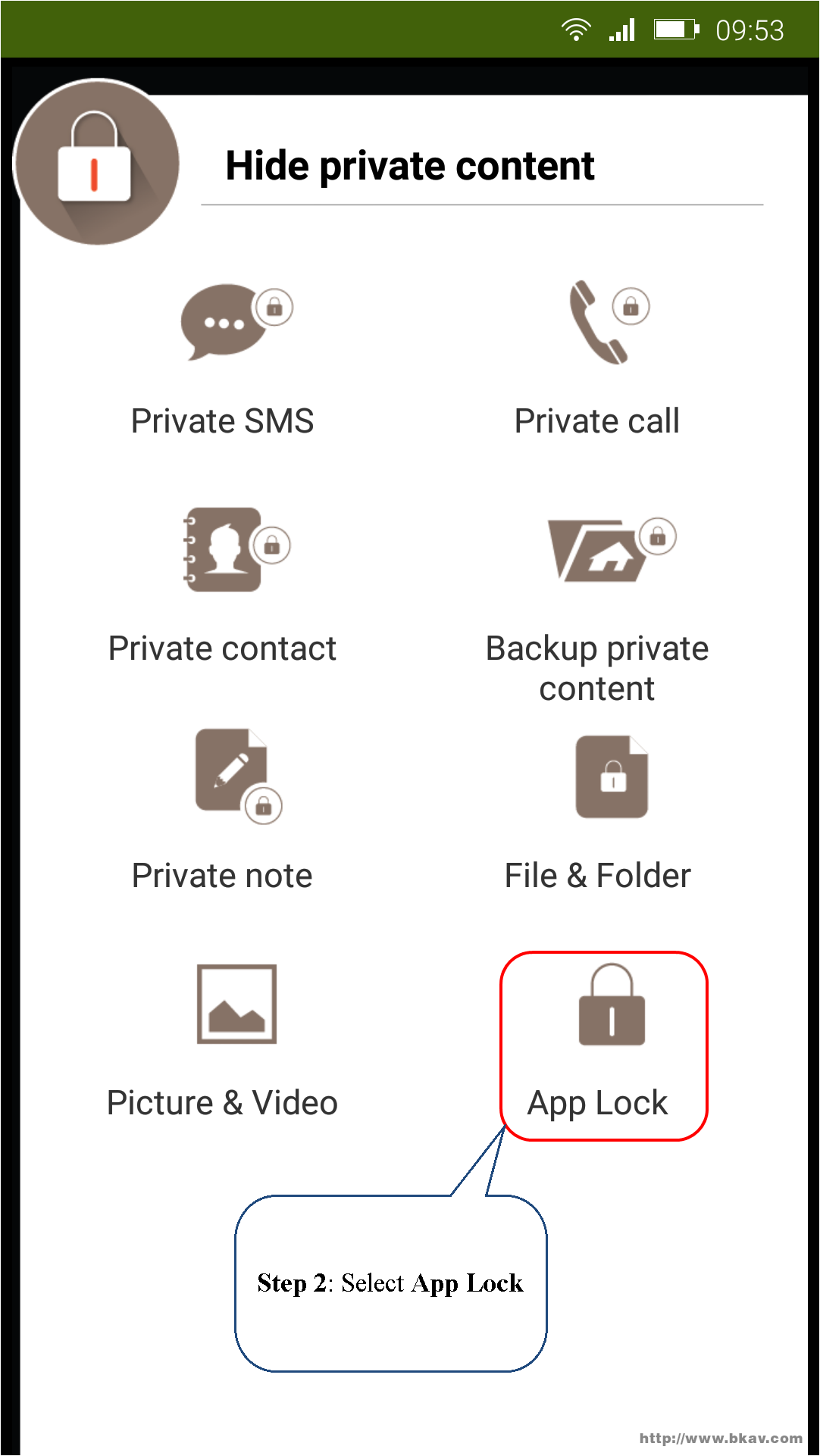 Step 3: Select Add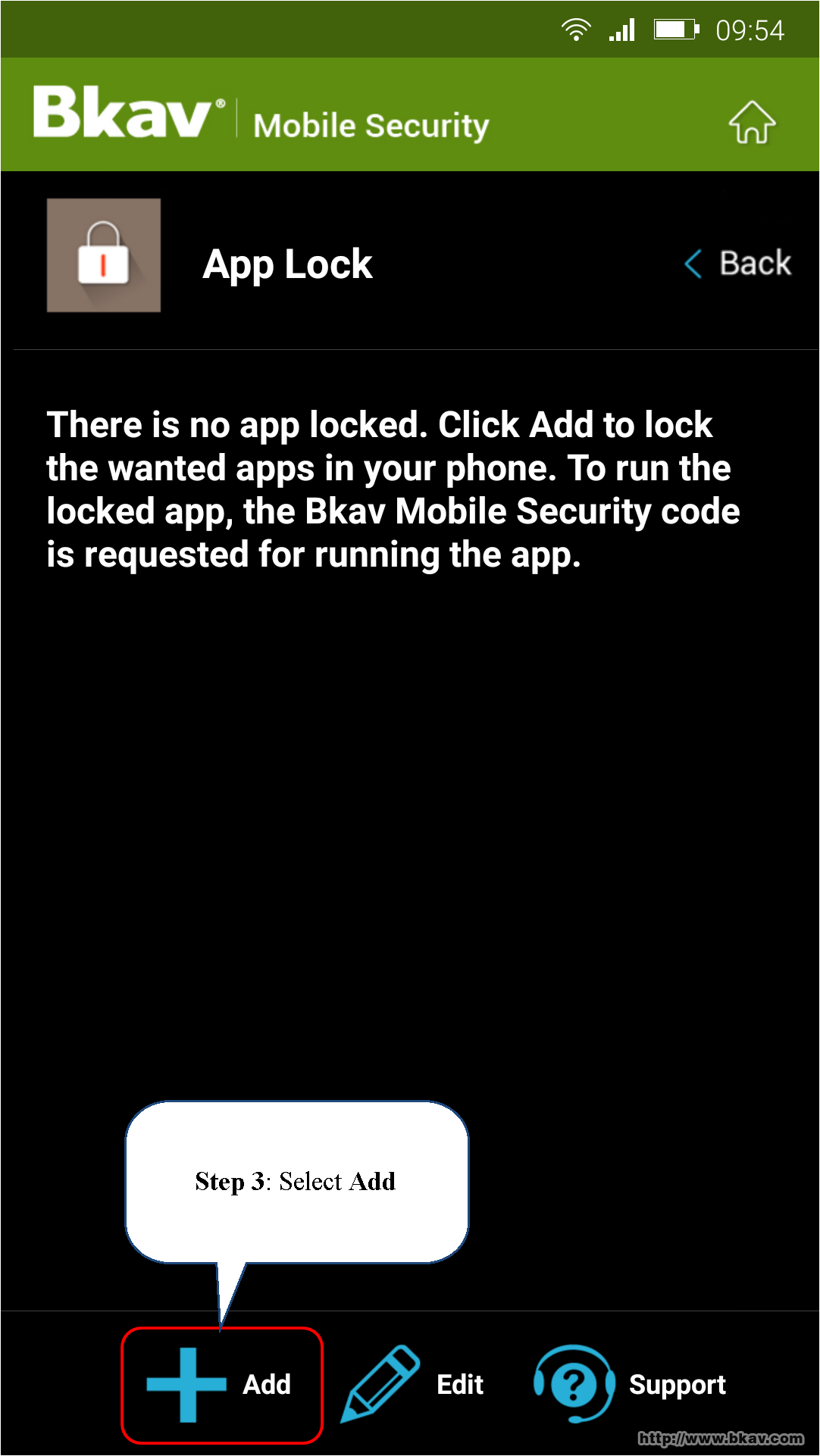 Step 4: Choose apps for locking, we select Facebook in this case
Step 5: Select Lock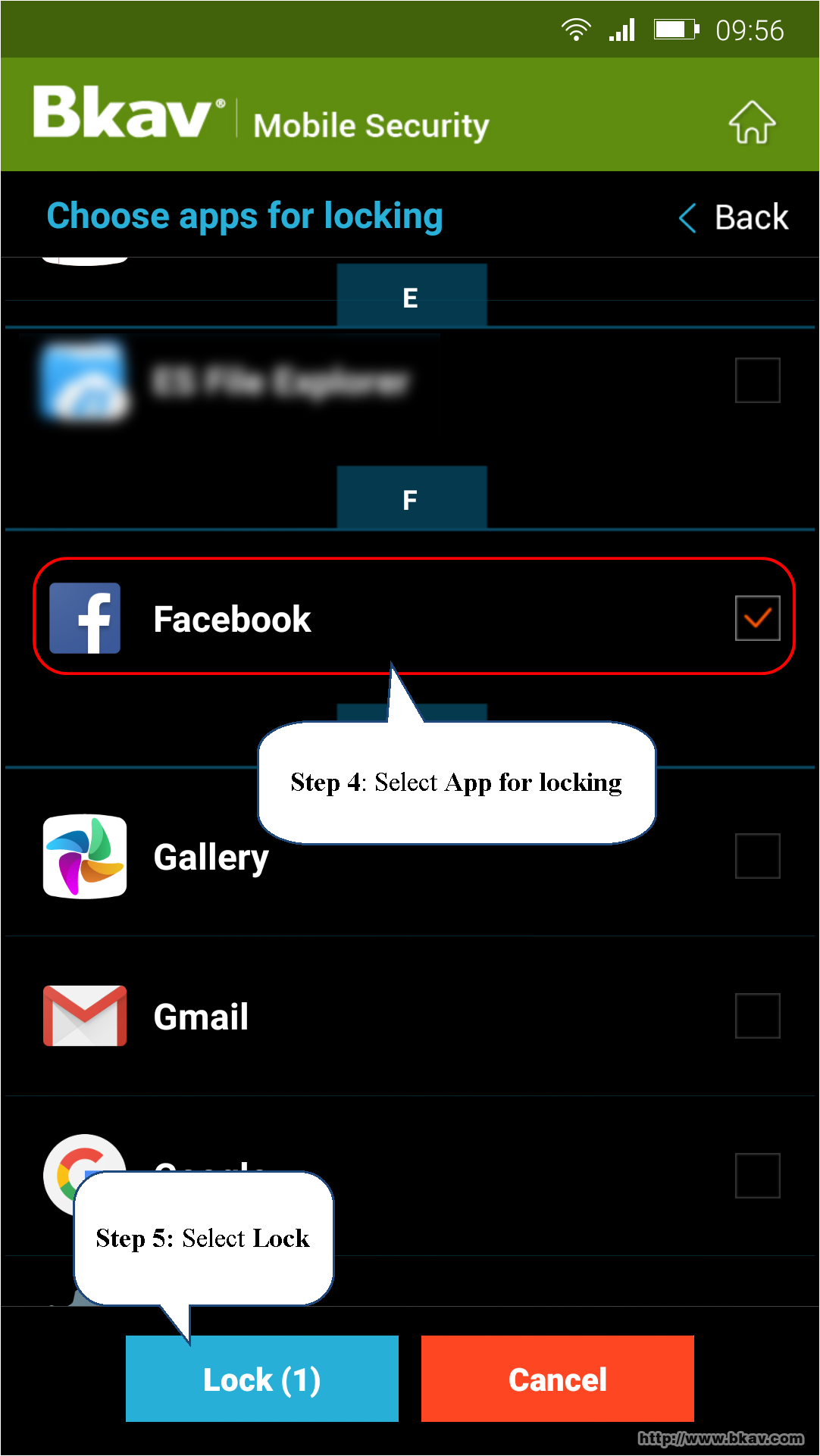 You have successfully locked Facebook app.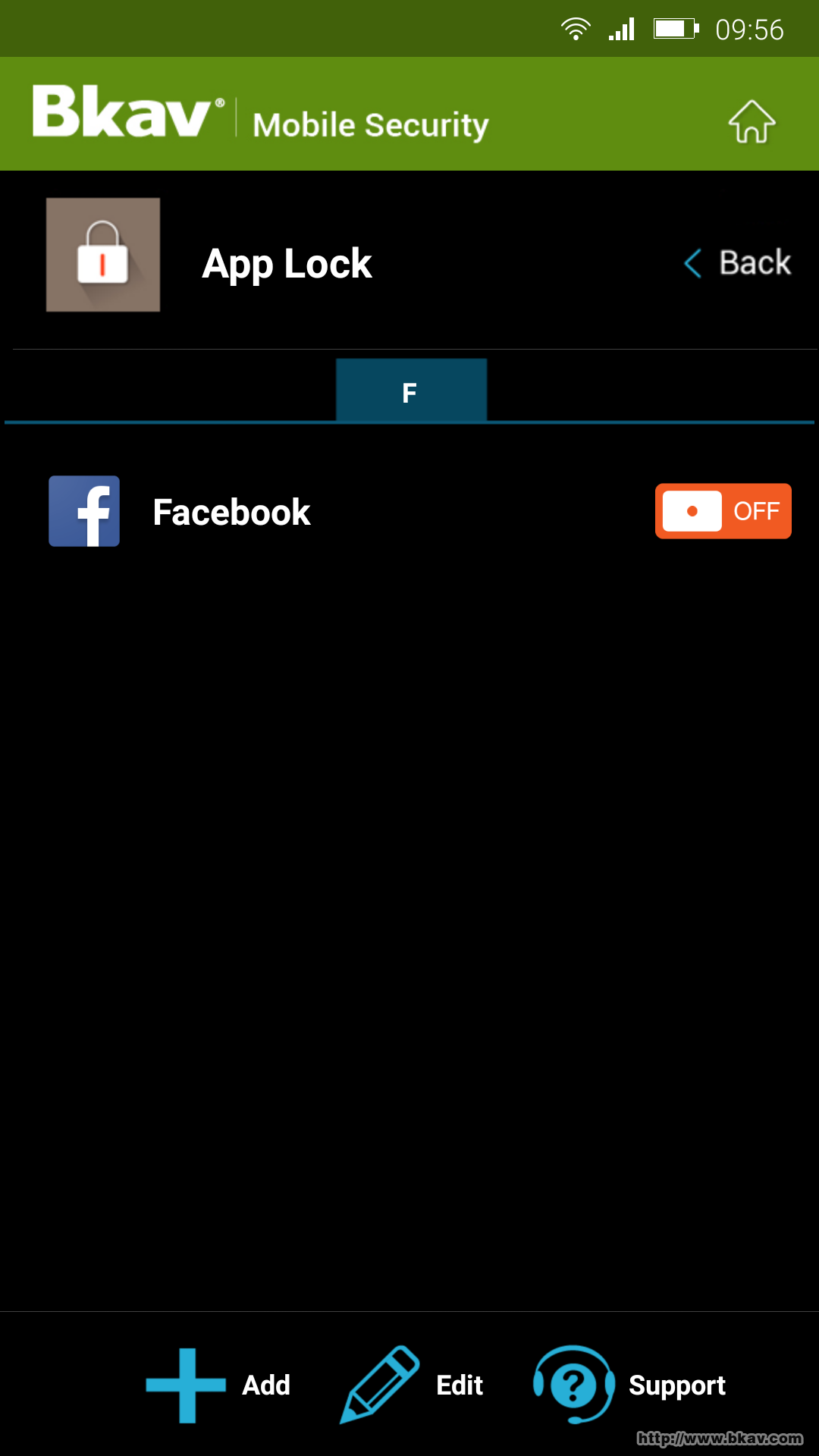 From now on, when accessing Facebook, users must enter password of Bkav Mobile Security as image below: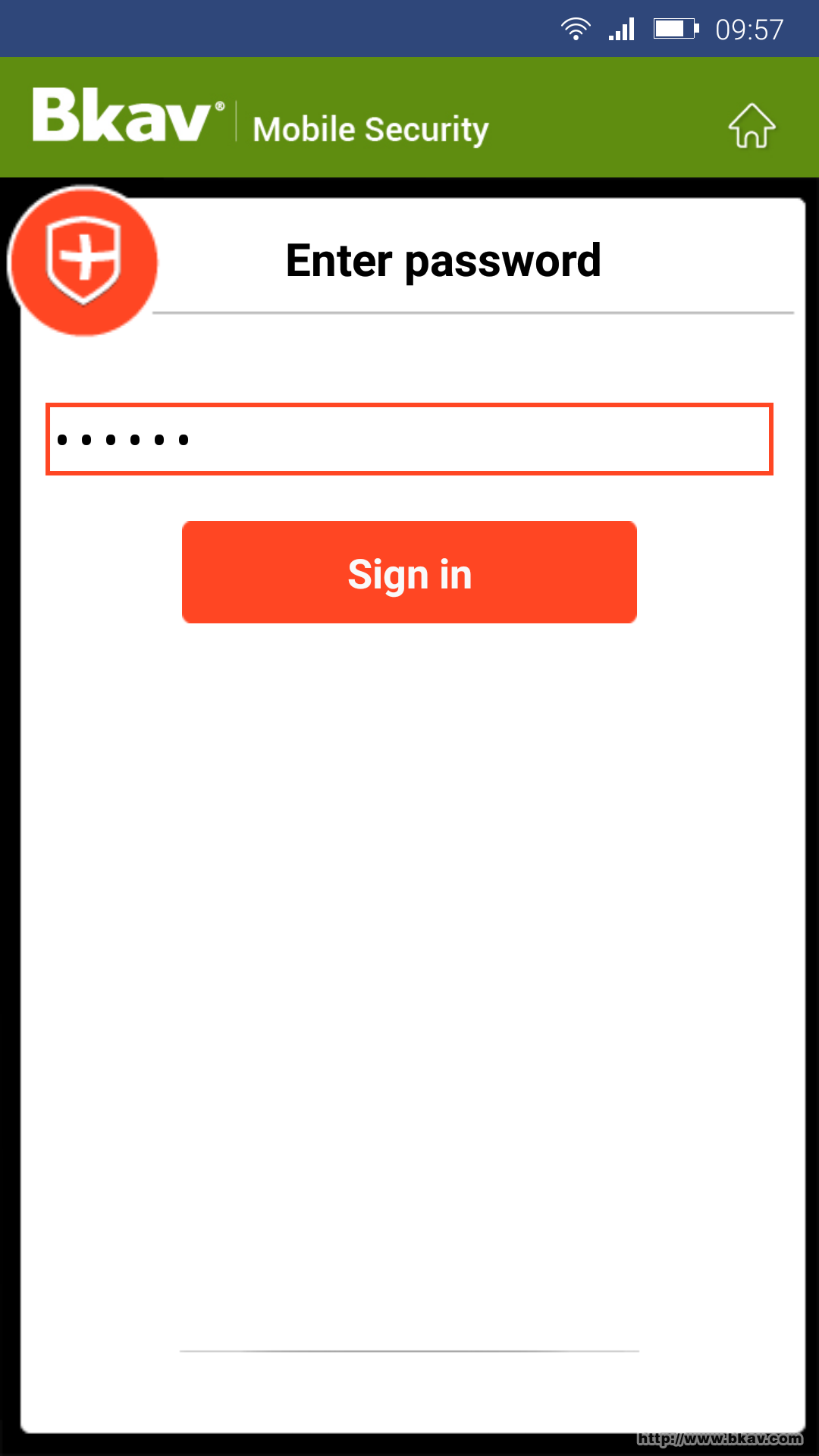 Besides, Bkav also provides Fake Lock feature in App Lock of Bkav Mobile Security. To activate this feature, in App Lock list, tap OFF button as image below: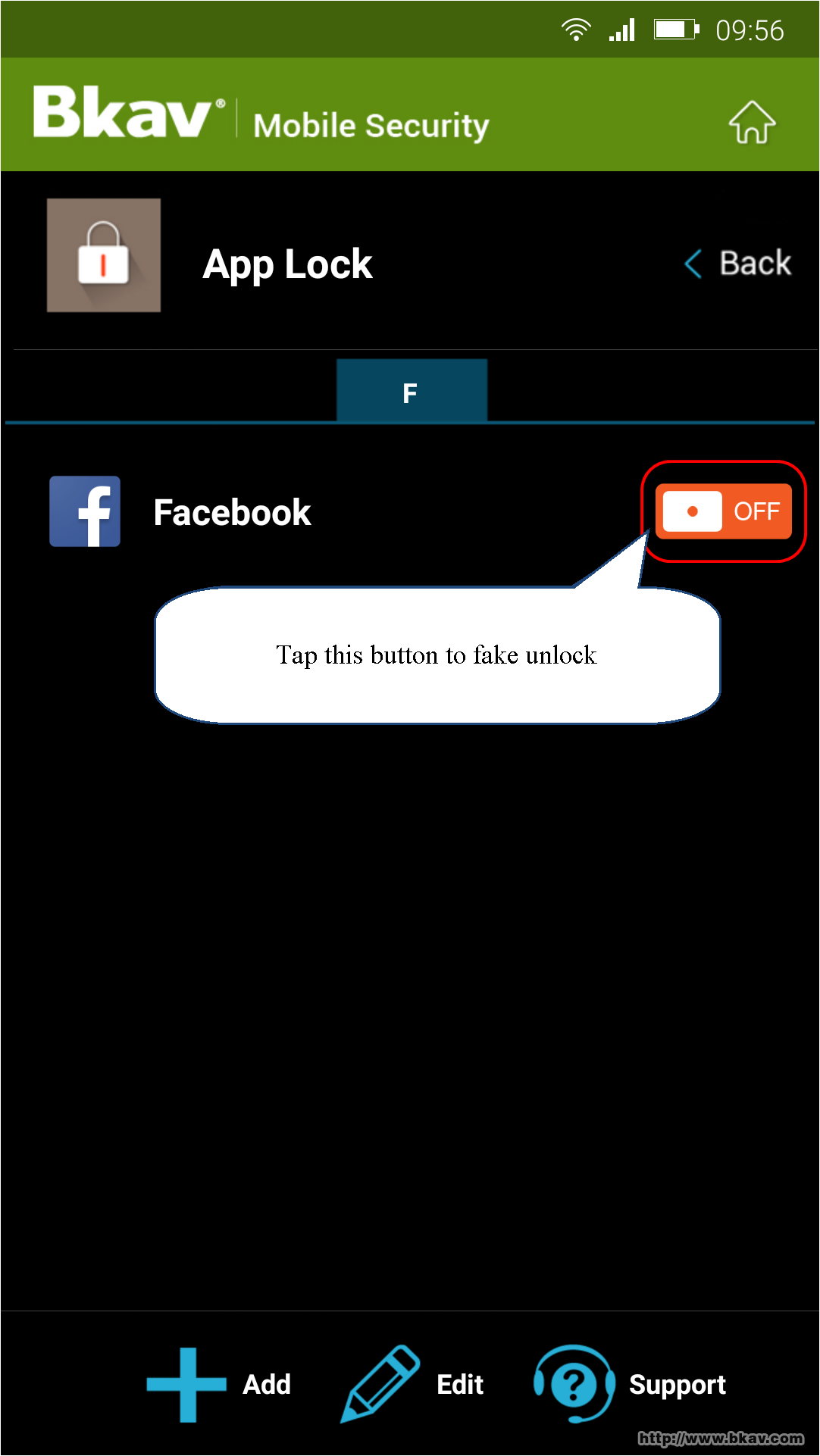 After tapping OFF button, a notification will appear as image below, select Agree or Skip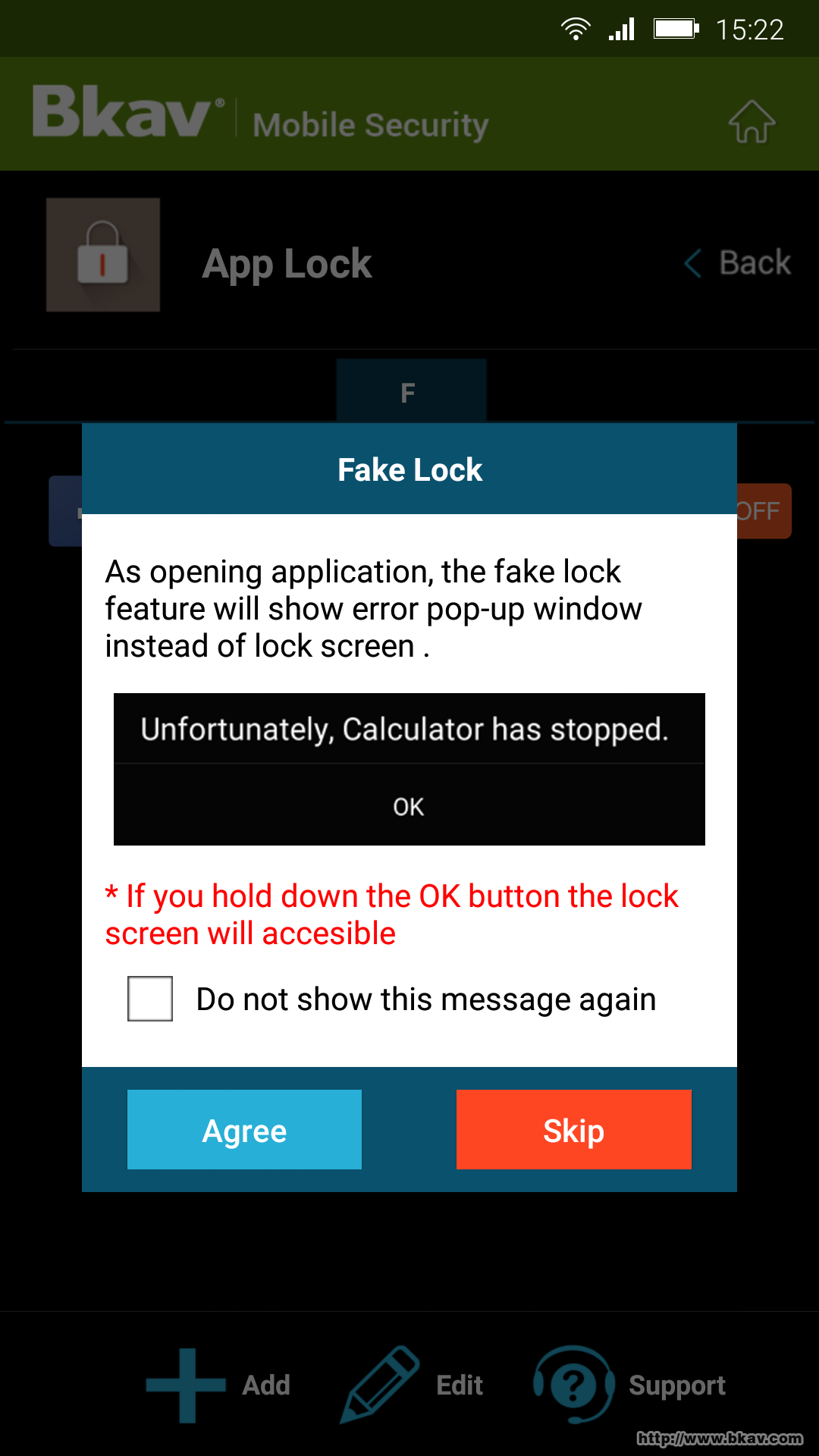 Unlock application
Step 1: In App Lock list, select Edit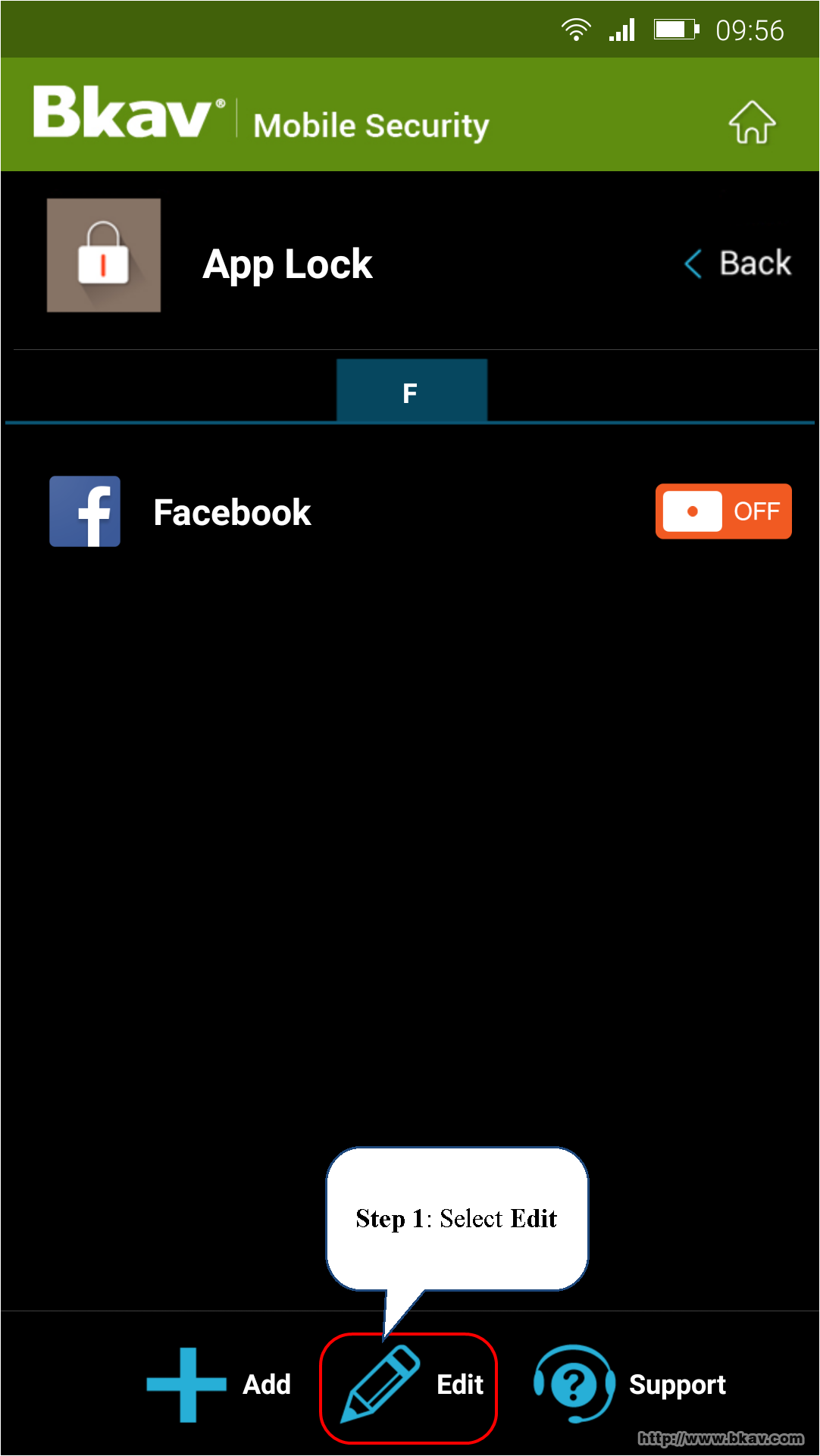 Step 2: Select the app to unlock
Step 3: Select Unlock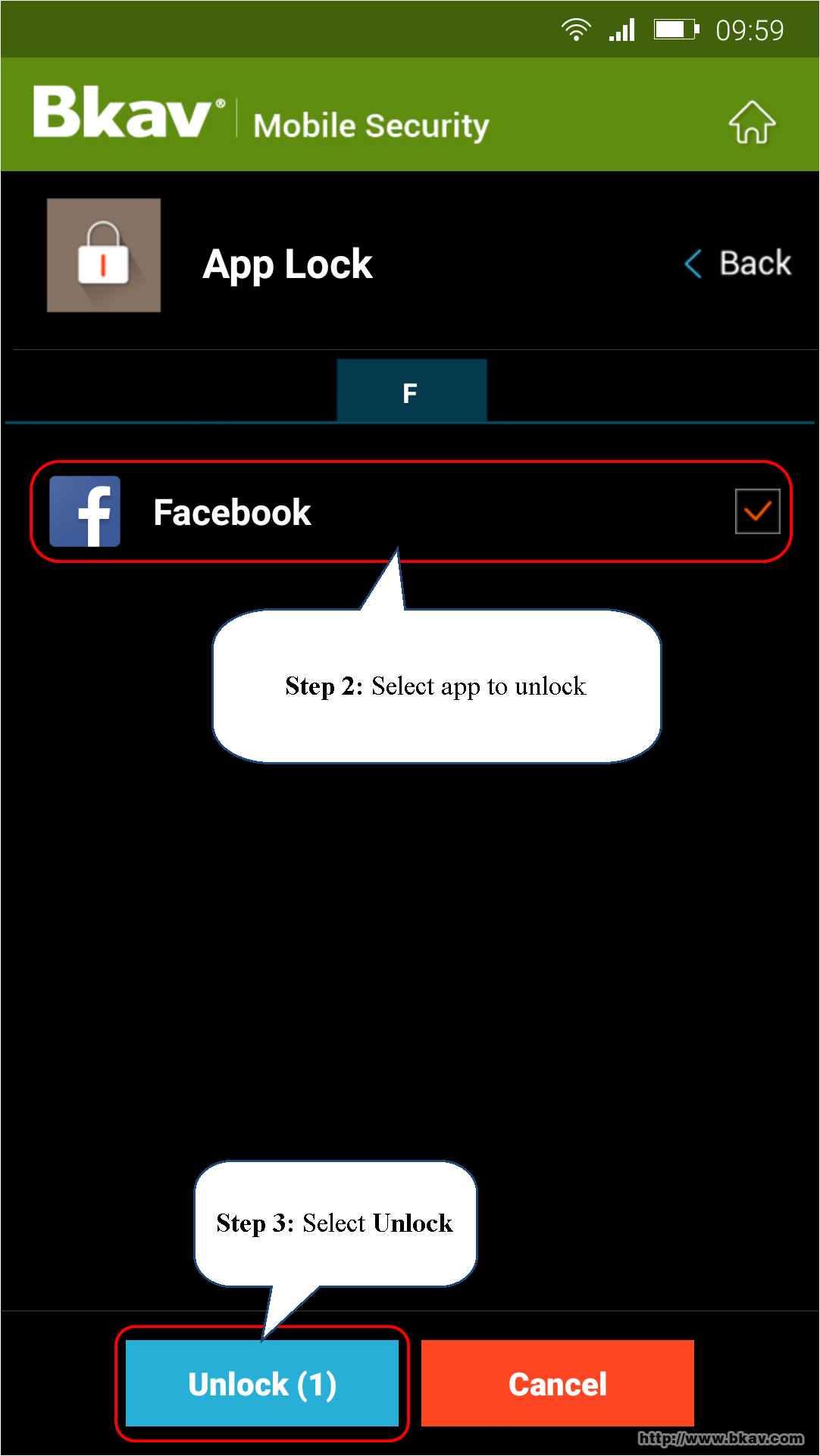 Good luck !
Bkav

Instruction for removing softwares installed on your computer

How to get dump file on computer

How to use Bkav Tool

How to inform Bkav upon signs of virus or unusual incidents on computers using Bkav Pro

How to install and register licensed Bkav Pro

Information Security

Bkav AntiXFSic

The blue screen of death error often happens with your computer?

What is an operating system (OS)? How to know what is your Windows OS version?

How to change your Windows log-in password
Questions & answers
Complaints handling procedure