How to use Private note feature of Bkav Mobile Security
02:23:00 | 26-09-2016
Bkav Mobile Security is equipped with Smart Filter which automatically blocks up to 100% of SMS spams and blocks unexpected calls. Besides preeminent features such as Antivirus, AntiTheft, Find my Phone, Anti-eavesdropping, Backup and Restore, Privacy Advisor and Safe Browsing, Bkav Mobile Security is integrated with Hide private note.
Private note is one of Hide private content features of Bkav Mobile Security that allows hiding private messages, calls, contacts, photos and videos to avoid being accidentally or intentionally seen by anyone. "Hide" means not displaying data on the phone and data is encrypted. So no one can see the hidden data despite intervening directly to data on the phone as well as the memory card.
Actually, the risk of leaking data by handing your phone to another person is very high. To protect users against unexpected problem, Private note of Bkav Mobile Security allows writing notes that only you can read. To open the private note, users must enter password of Bkav Mobile Security and are absolutely comfortable when anyone borrows their phones.
To use Private note feature on Bkav Mobile Security, please take the following steps:
Add private note
Step 1: Select Bkav Mobile Security (BMS) on the screen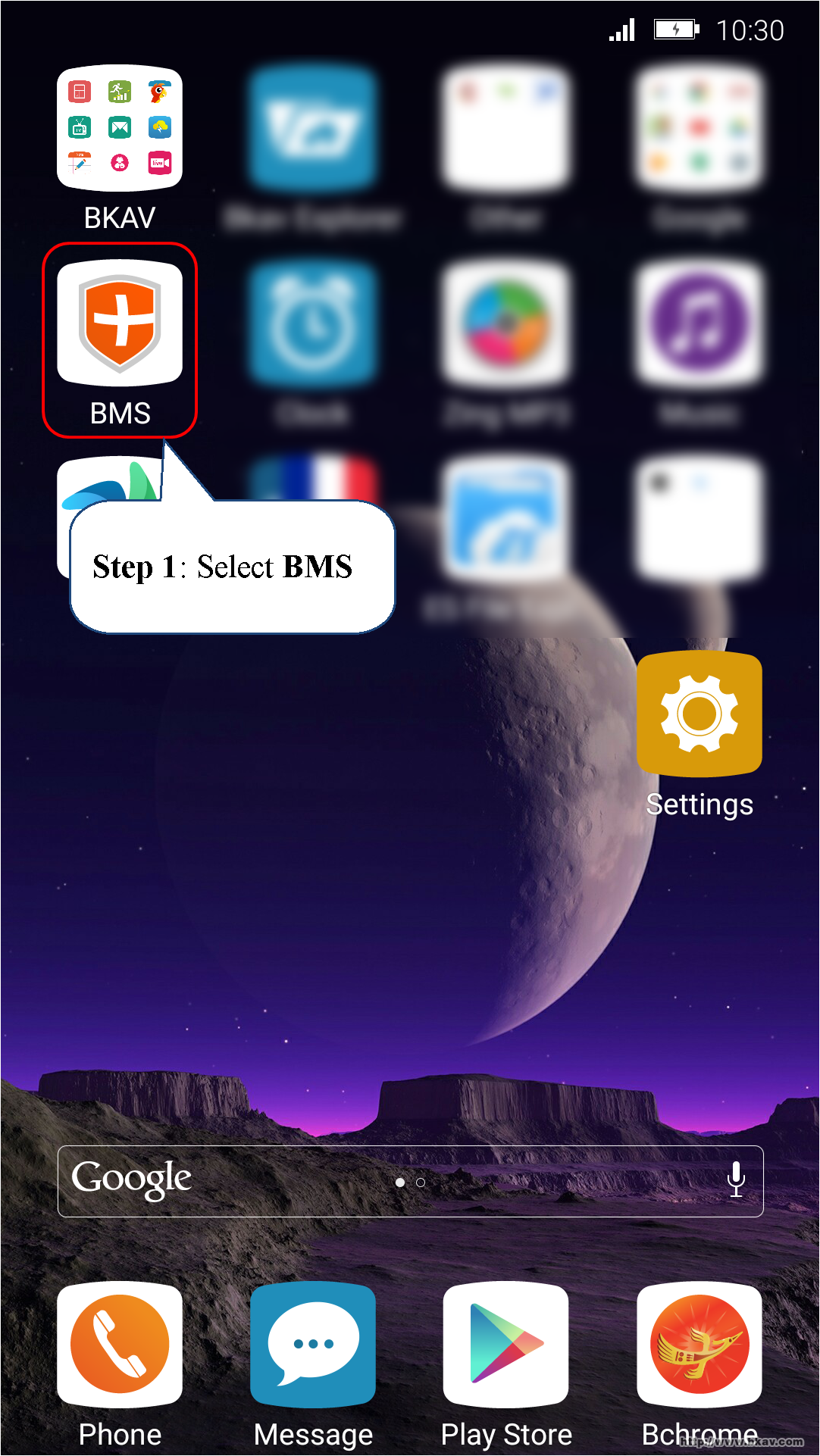 Step 2: Select Hide private content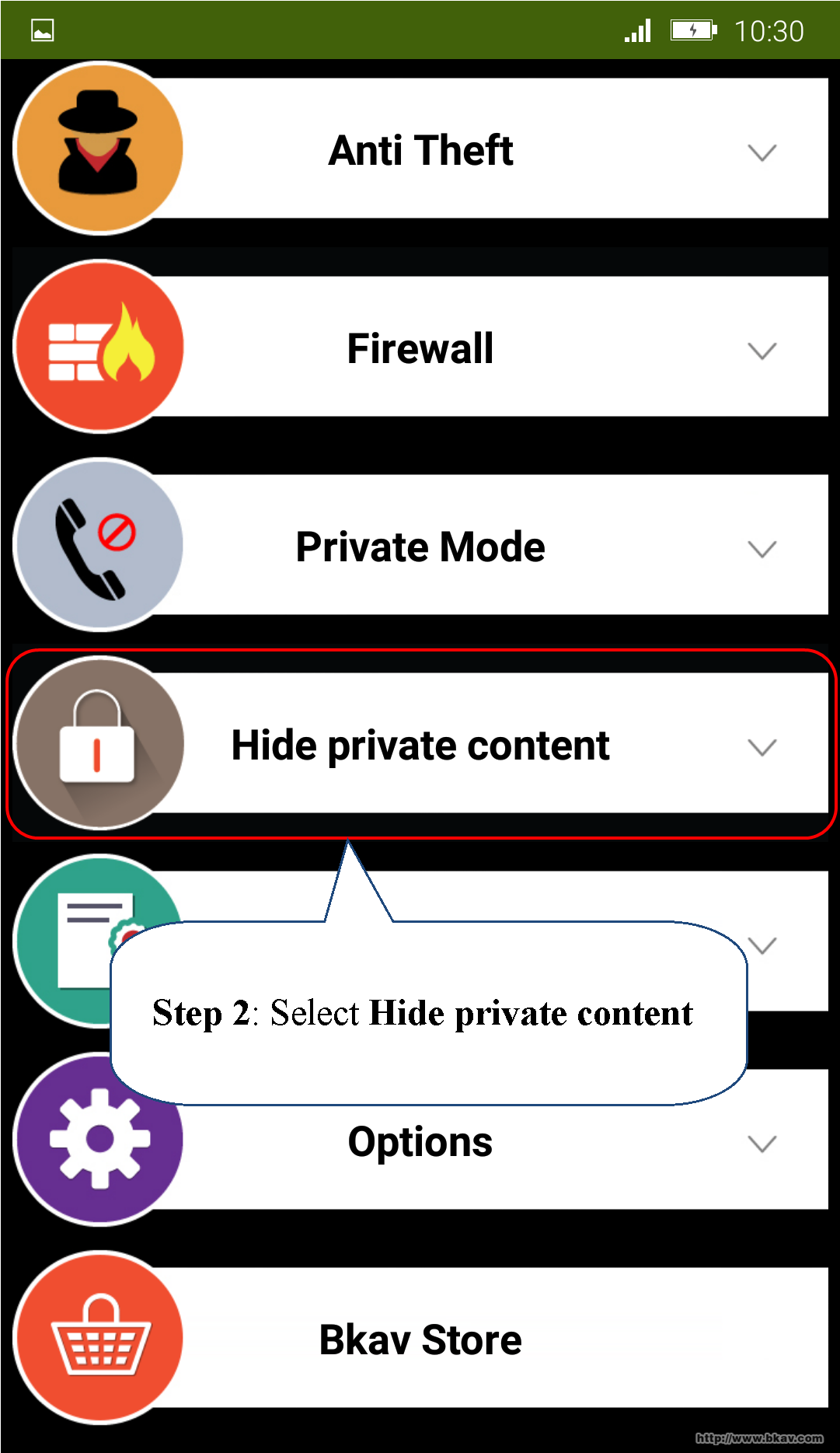 Step 3: Enter pre-set password when registering Bkav Mobile Security and select Login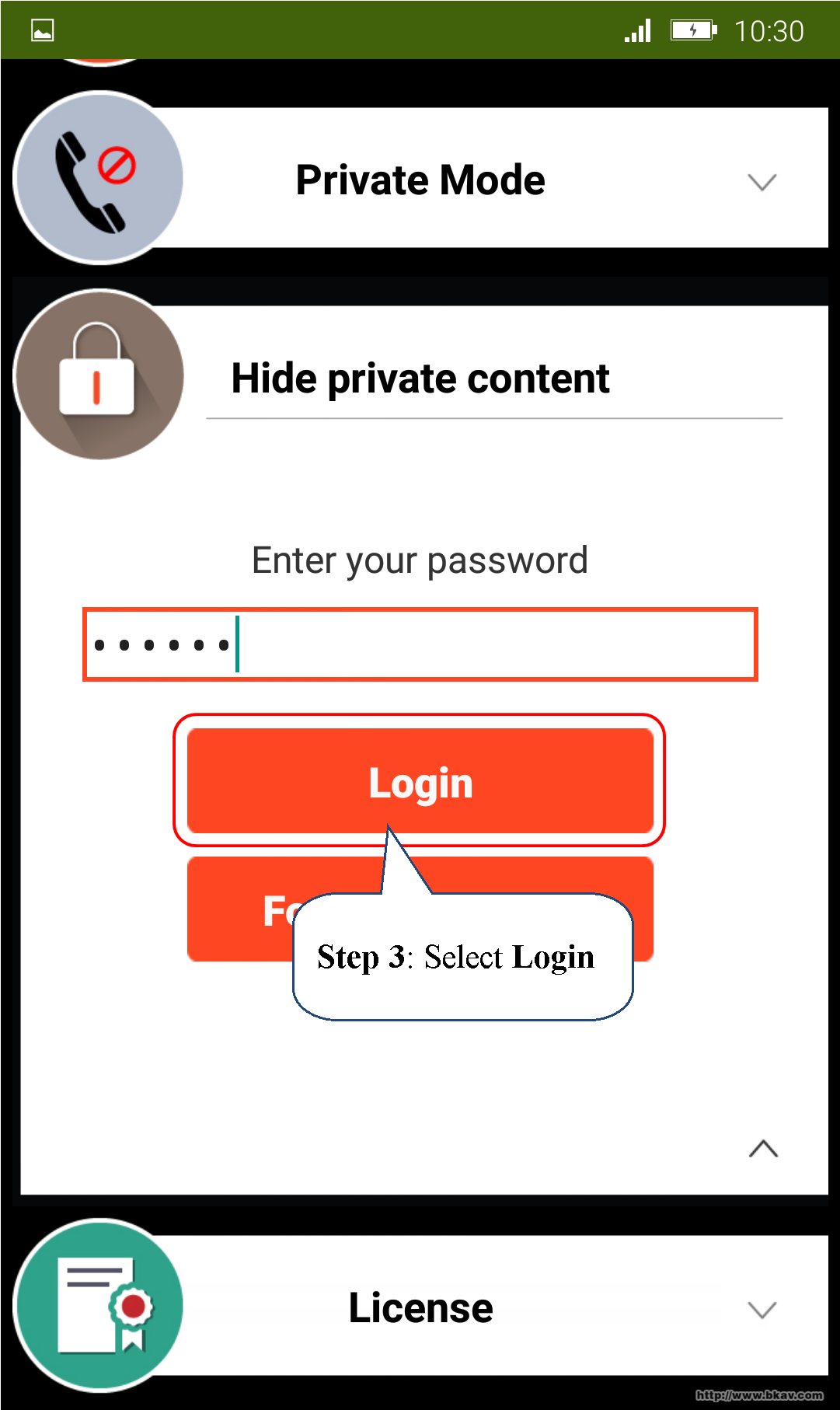 Step 4: Select Private note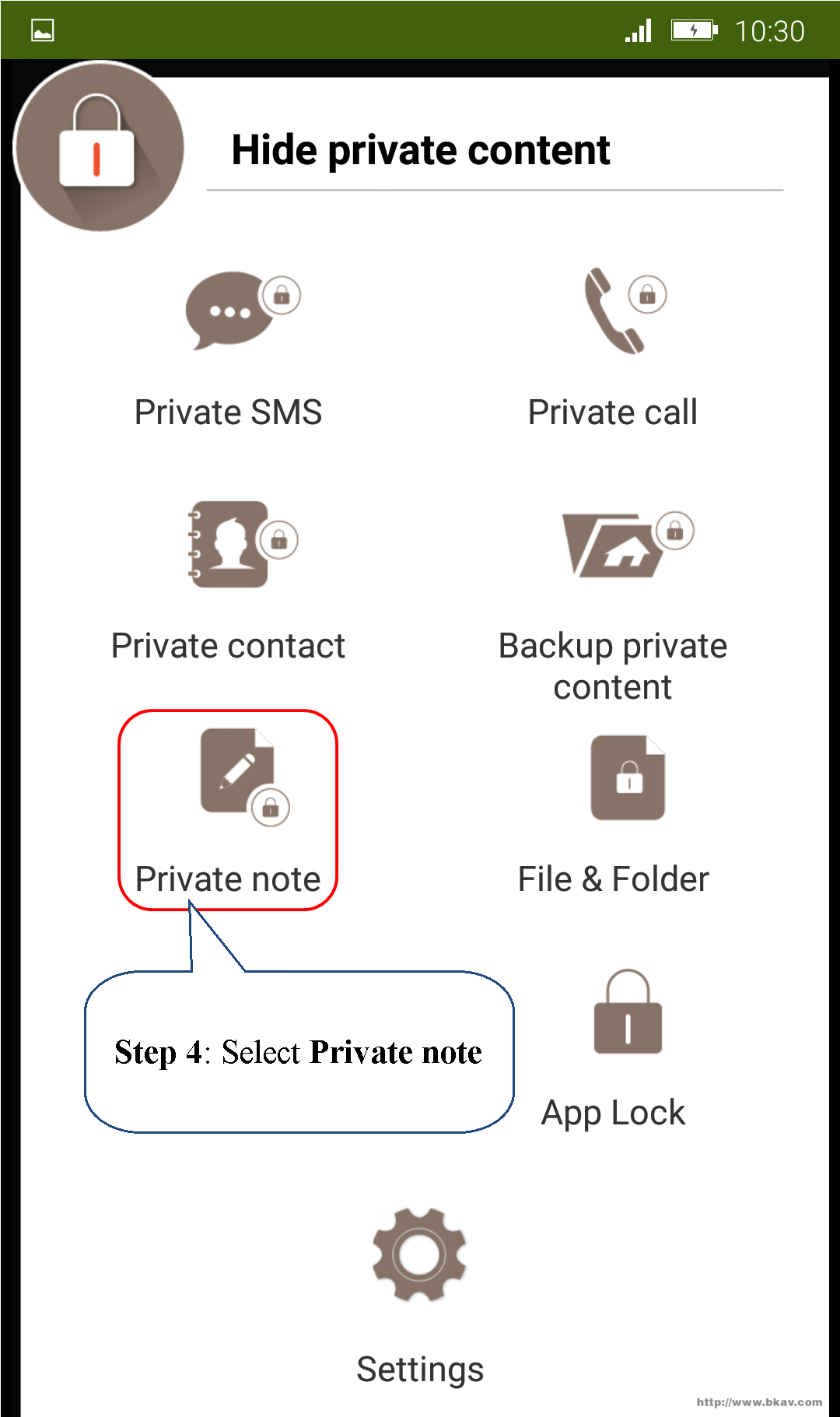 Step 5: Select Add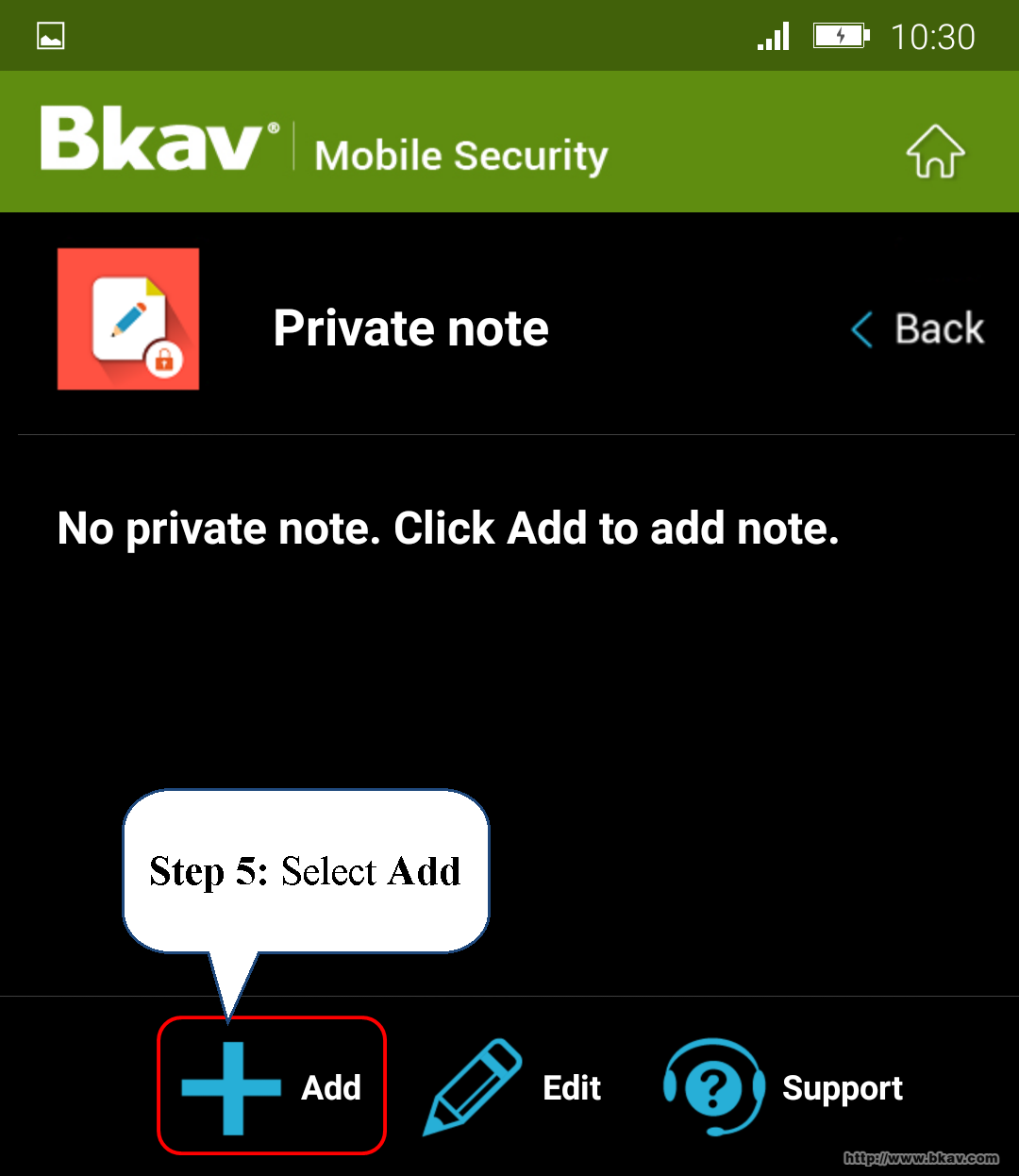 Step 6: Type the content to note and then select Import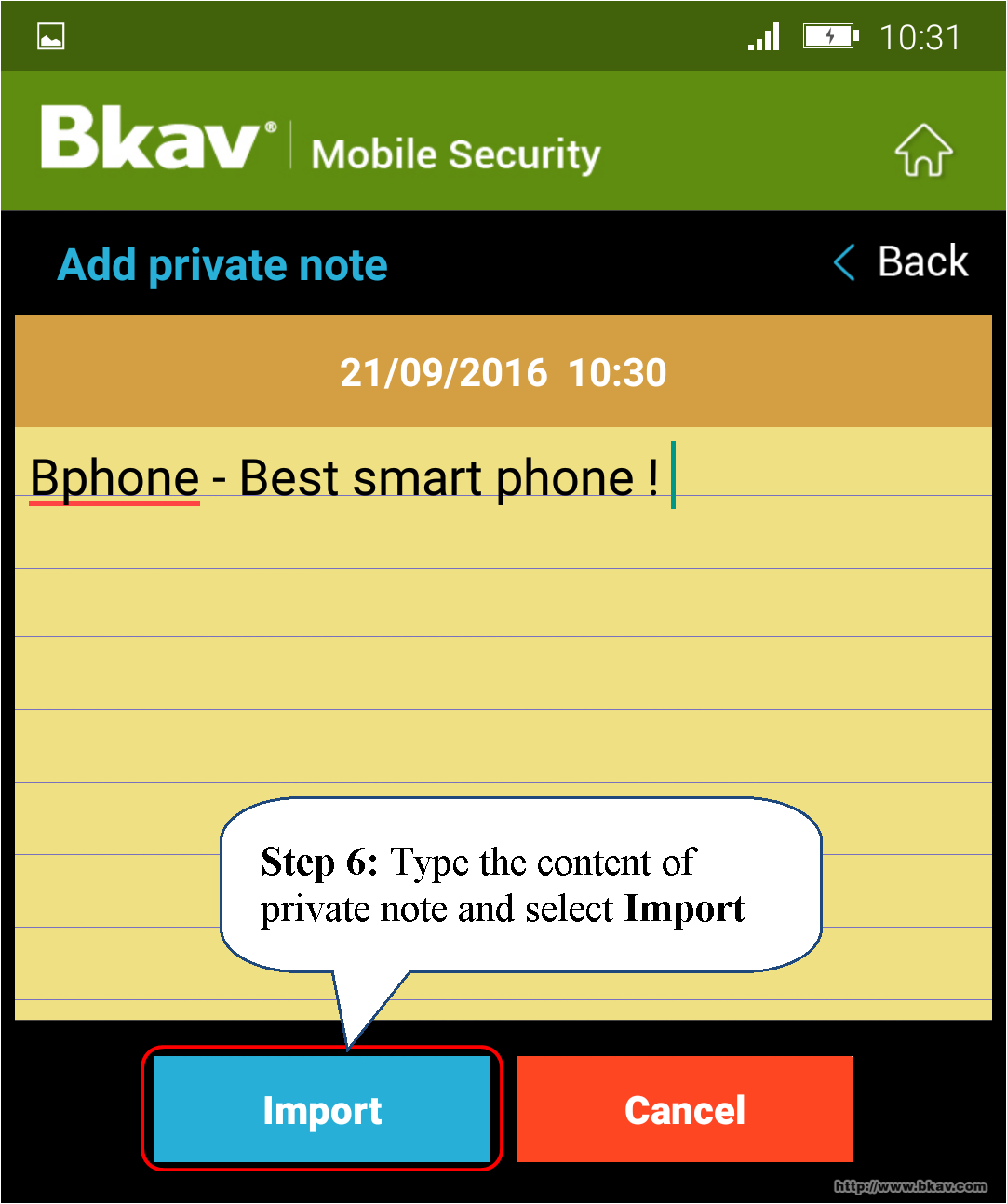 You have successfully added a private note on Bkav Mobile Security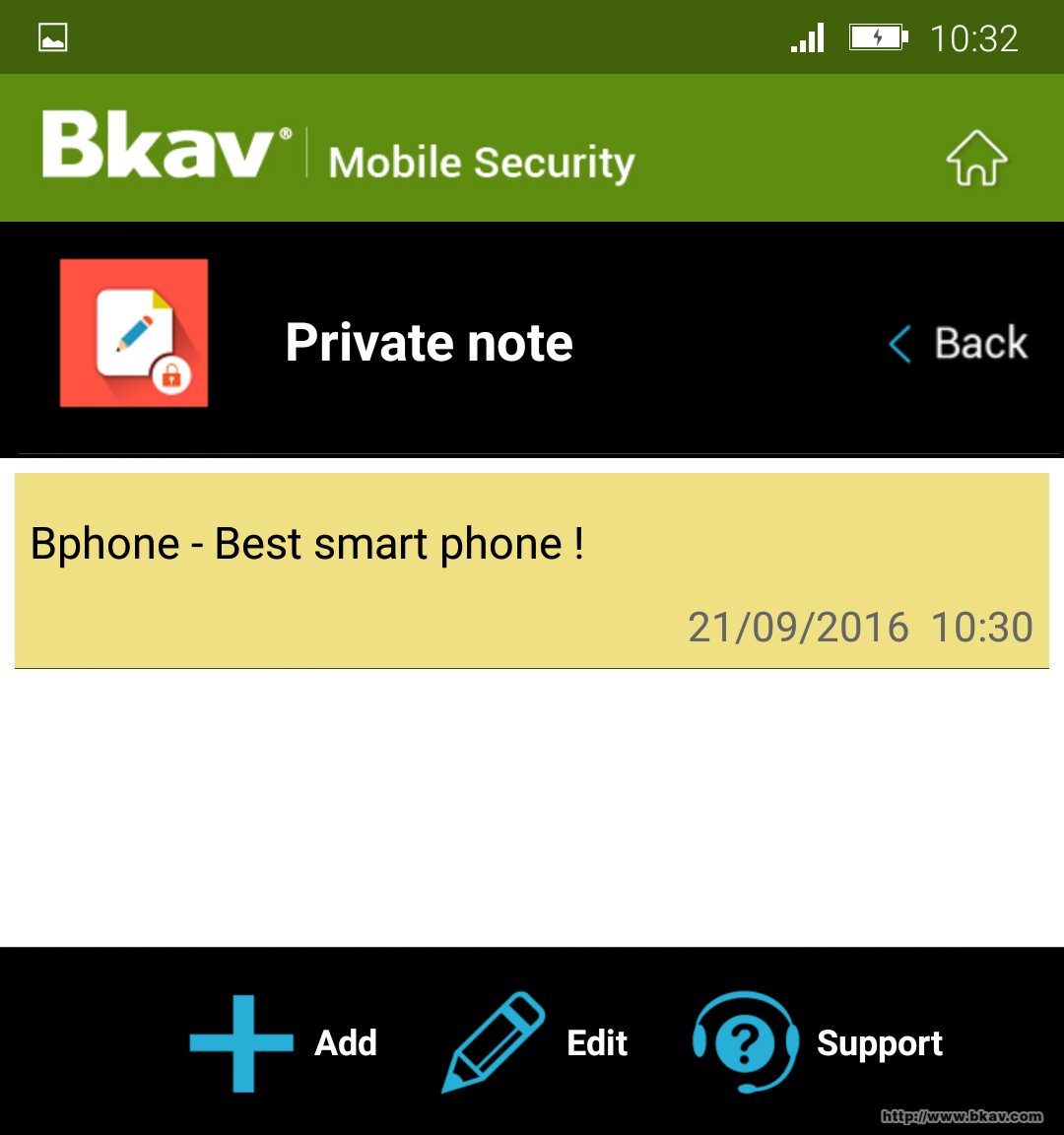 Delete private note
Step 1: On Private note interface select Edit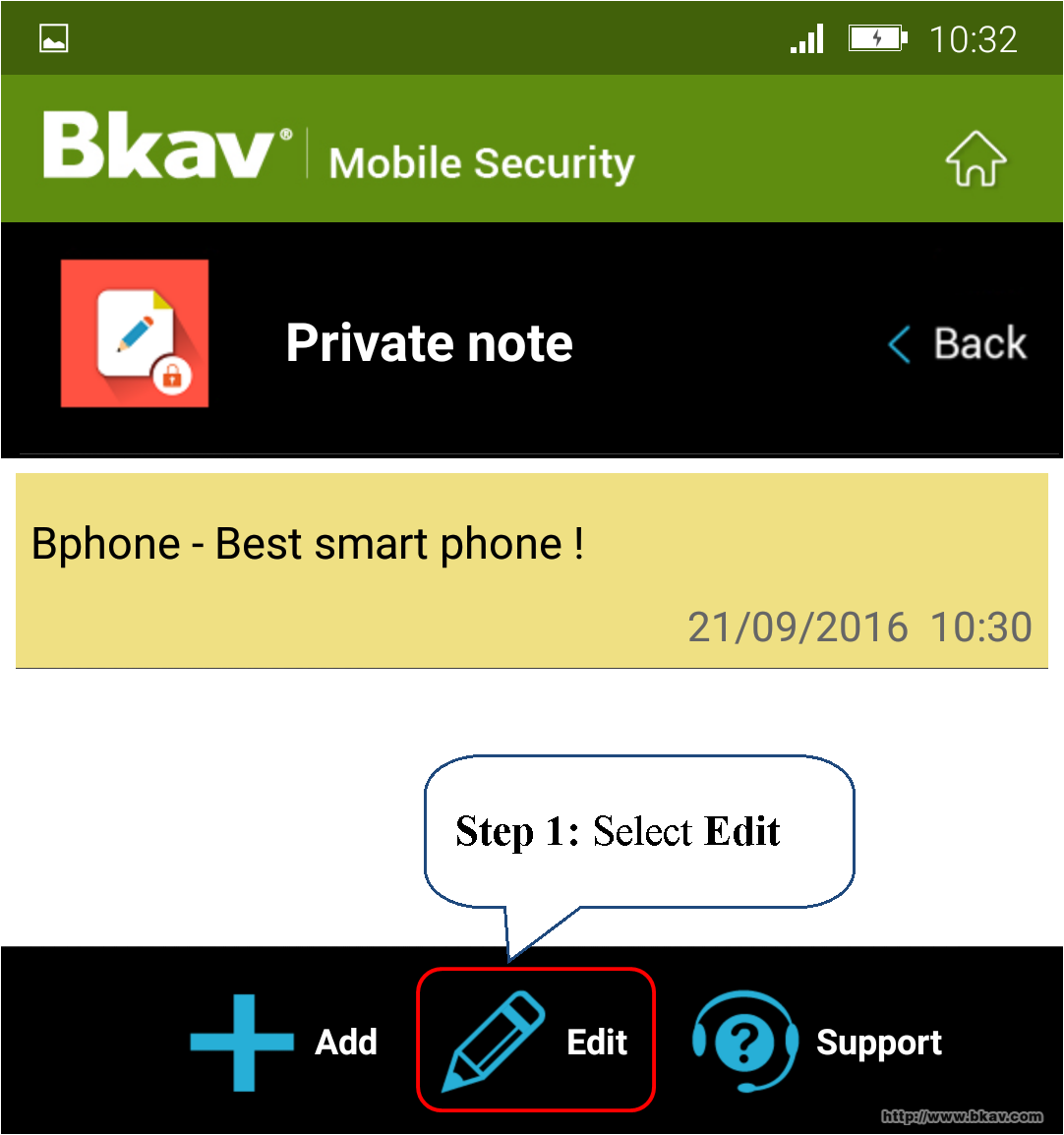 Step 2: Select note to delete
Step 3: Select Delete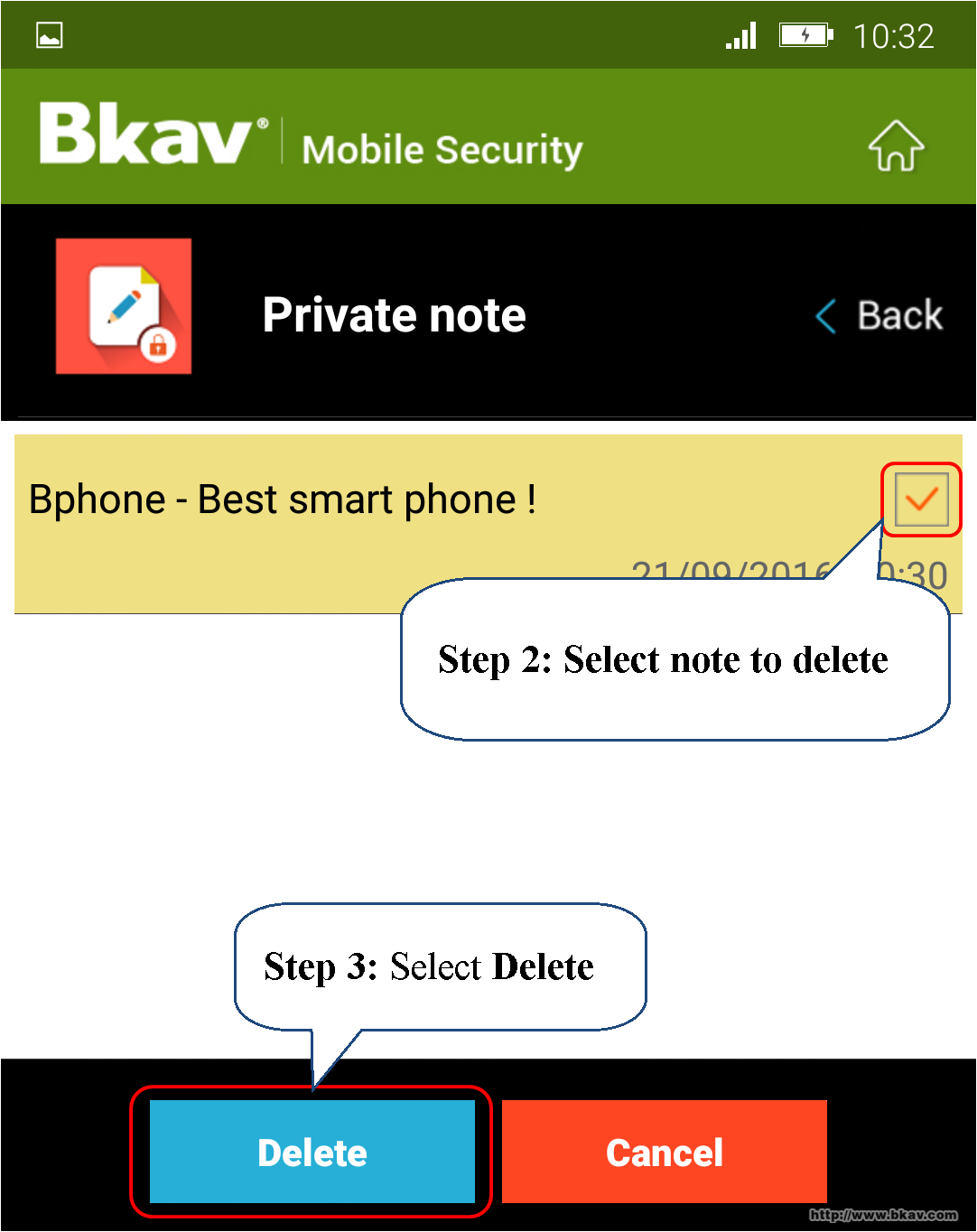 Good luck !
Bkav