Resolve the phenomenon of auto-accessing erotic websites while browsing
08:20:00 | 01-04-2010
The phenomenon of auto-accessing websites with erotic contents or unknown websites while browsing might be due to the infections of adware or spyware on computer. In fact, they are viruses – malicious softwares created by hackers for bad attempts. When infecting computers, these viruses may change browser home page, default search page or automatically popup web advertising or websites with malicious contents. These viruses often secretly infect users' computers when users unintentionally open email attachments or click unknown links or unconsciously visit websites which provide hack/crack stuffs or erotic contents, etc. Besides, these viruses also spread via unknown freeware and illegally hacked software (crack, keygen), etc.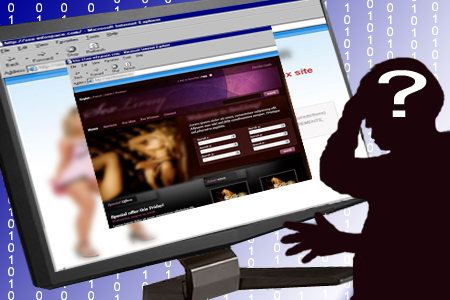 To remove virus, adware, spyware and resolve the phenomenon of automatically accessing erotic and malicious websites, using an antivirus software for computer full scan is recommended. If your computer is already protected by an AV software, update the latest version of the software and perform computer full scan. After the scan, if the problem still remains, contact the AV software vendor for support.
To secure your computers, you should not use illegal softwares (crack, keygen), untrustworthy freewares, or access websites providing malicious contents and hack/crack stuffs, etc. Users should choose a trusted antivirus software for long term and regular use. A trusted antivirus software should be licensed, regularly updated and especially, offer direct technical support from its vendor when users have virus related problems.
If you are using BkavPro, connect to Internet for latest version automatic update and then perform full scan on hard-disk and USB drives, refer to the effective scan instruction here. After scanning, if the problem still remains, your computer might have infected with new variants which have not been updated into Bkav database. Make phone call or send email to Bkav Contact Centre, referring to email address or phone number printed on customer card, our experts will analyze and update the new variants into Bkav database. The next update of the day will help completely remove the variants.
Bkav