How to buy licensed Bkav Internet Security online
03:34:00 | 11-12-2013
We cooperate with OnePAY Payment Gateway (www.onepay.vn) to accept Online Card Payment.
All of your card information is processed through SSL Protocol to ensure your data's security. Your card information will not be stored on our system.
We accept two online payment methods: Visa Card and MasterCard.
Your online purchase will be made following these steps:
1. Customer Information
In the homepage, click Buy Online.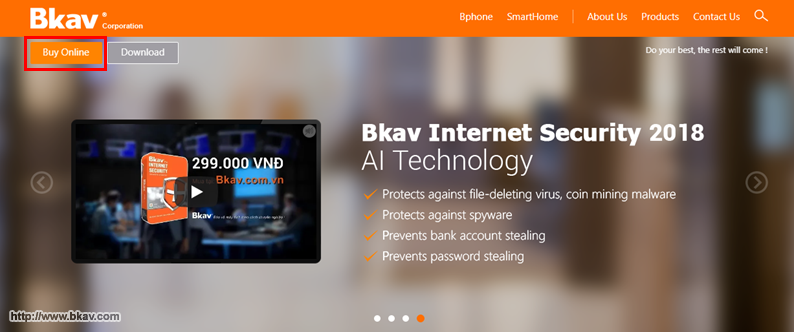 A page appears as below. Fill in the information as required. The information should be exact as it appears on your card. Such information is served to deliver license key and contact customers in case support is needed.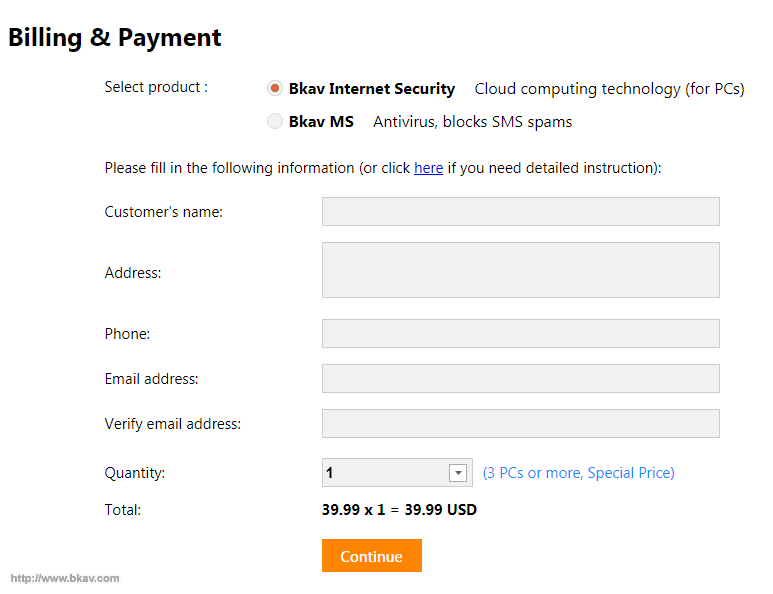 2. Card Information
OnePAY Payment Gateway page appears as below. Fill in the billing information to make payment.
Note:
The information in box Address must be the card holder's address registered with the Issuing Bank.

If you have enrolled 3D-Secure Program, namely Verified by Visa for Visa Card, or MasterCard Secure Code for MasterCard with the Issuing Bank, you will be required to enter online payment password.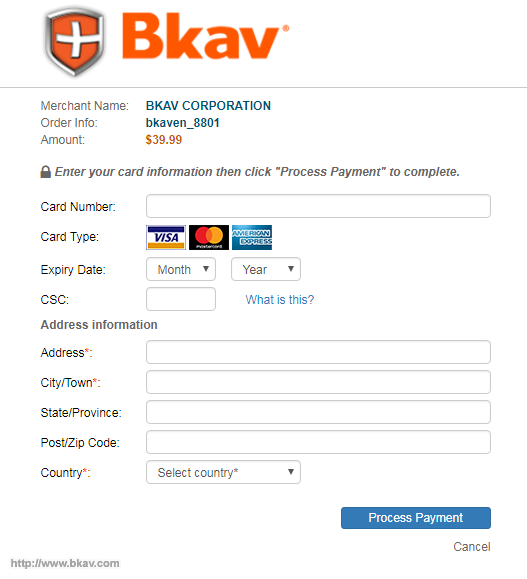 Click PAY.
3. Transaction Result
Wait a few seconds for the transaction's result. For the successful transaction, we will send you the license key and payment confirmation note via e-mail.
Note:
In some cases, your transaction may be not successful due to:
Incorrect card information.

Not enough credit balance (daily or monthly).

Your card has not been activated for online payment. In this case, you should contact the Issuing Bank for card activation.
In case you enter correct card information but still do not receive the transaction result from us, please do not try to make other payment. Contact us to get the transaction's result and confirmation of the Order.
Section: Customer Support
Email: Bkav@bkav.com
To install and register Bkav Internet Security, please refer to the instruction here
Bkav