How to activate Start Screen in Windows 10
02:54:00 | 05-12-2014
Question:
I am using Windows 10 on my computer, however, when I click Start button, Start Screen does not appear as in Windows 8.1. Can Bkav instruct me how to retrieve Start Screen?
Answer:
Start Screen has been one of the most significant changes by Microsoft since Windows 8. It is designed with a square, powerful interface and Metro UI. Start Screen displays applications, which are already integrated when installing Windows, including Skype, Mail, Photos, online newspaper etc. Especially, Start Screen operates and updates in real time thus users will always get the latest and fastest information.
However, by default in Windows 10, there is no Start Screen when click Start button. To activate Start Screen, please take the following steps:
Step 1: Right click TaskBar and select Properties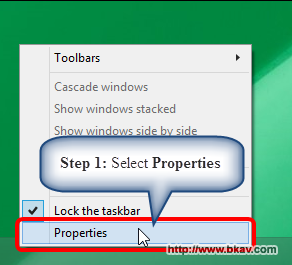 Step 2: On Taskbar and Start Menu Properties window, select Start Menu tab, then uncheck Use the Start menu instead of the Start Green.
Step 3: Click OK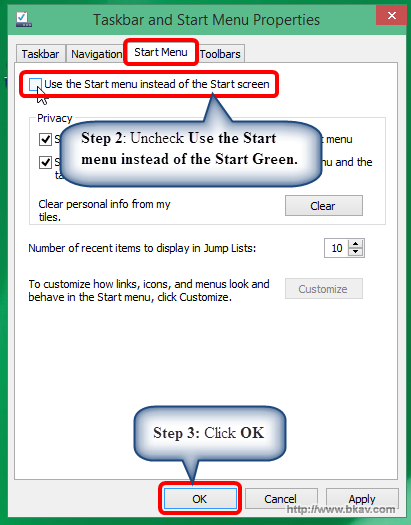 Step 4: After clicking OK, Change Start settings window appears, select Sign out and change settings.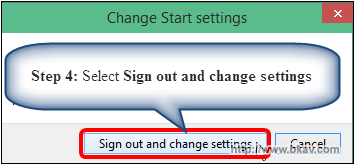 Next, please sign in again and Start Screen will reappear in Windows 10.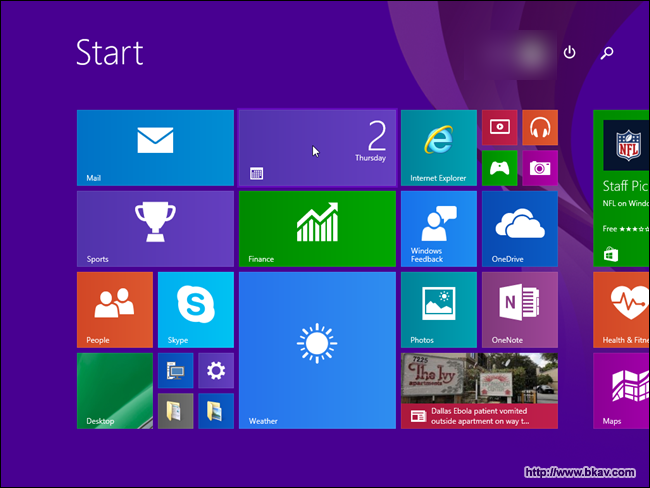 Bkav