How to recover hacked Facebook account
04:04:00 | 27-08-2015
At present, Facebook is the world most popular social network. However, this is also the ideal environment for hackers to spread viruses/ malwares and steal Facebook accounts for fraudulent crimes. The large number of users have their accounts stolen by hackers due to their lack of security knowledge.
However, with support from Facebook, users can absolutely recover their Facebook accounts by taking the following steps:
Step 1: Go to https://www.facebook.com/hacked and click My Account Is Compromised

Step 2: Type either type of requested information such as email, phone number, user name or full name and then click Search (e.g.: email is used in image below)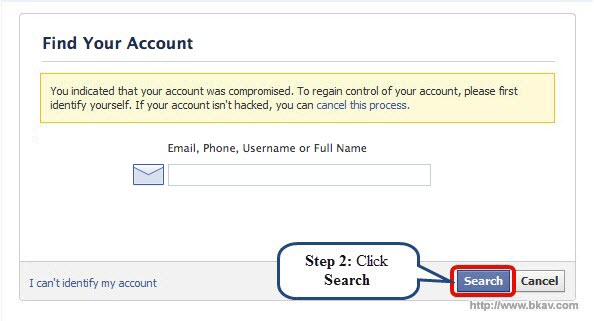 Step 3: After searching successfully, you are required to enter your current or old password, then click Continue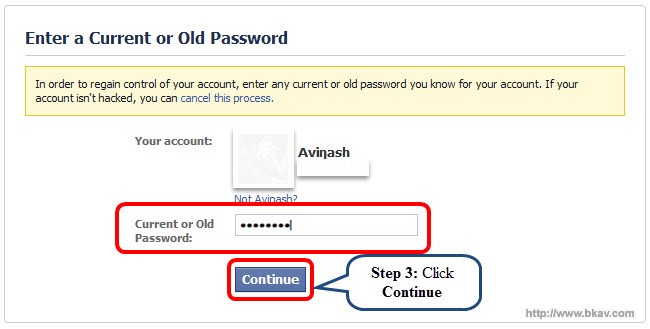 Step 4: Click Continue

Step 5: Please enter the new password and click Continue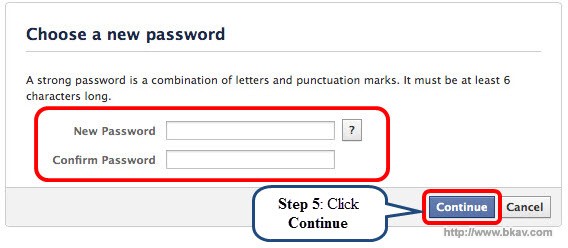 Step 6: Select your email address or enter the new one, then click Continue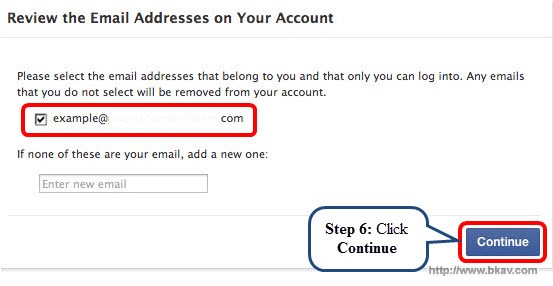 Step 7: Click Continue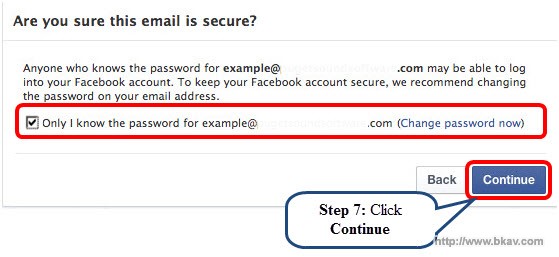 Step 8: Next, turning on/off other recommended security features such as Use your mobile phone for login approvals or reset your password and recover your Facebook account if you ever lose access. Then, click Continue.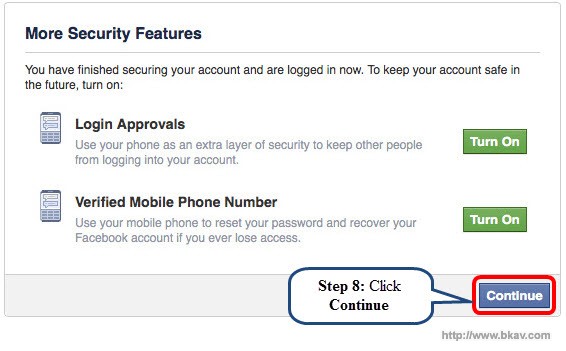 Step 9: Click Go to Activity Log or Skip to access Facebook Homepage.

Besides, to prevent the risk of losing Facebook account, Bkav recommends that users:
- Use Bkav IS 2015 to be protected by Bkav Safe Facebook – the latest technology to secure your social network access. Bkav Safe Facebook helps detect and remove malicious code which has behaviors of distributing malicious links, automatic like, automatic share and fake Facebook.
- Use strong passwords for Facebook account (at least 8 characters including: upper- and lower-case letters, number and special symbols).
- Do not click unknown links received from Facebook and should confirm the information with senders.
- When logging in Facebook, please make sure to login at https://facebook.com or https://m.facebook.com (on the phone) with https in green letter.
Bkav