How to clean trash and speed up your phone with Bcleaner
03:37:00 | 23-10-2015
After using your smartphone for awhile, its operating system will generate trash items that make the phone running slowly, no longer smooth and velvety. It is time to clean up, optimize the system and speed up the working ability of your phone.
Bcleaner, developed by Bkav Corporation, will clean trash and optimize the system. Its features include: cleaning junk items, managing applications, saving battery power and RAM Memory and giving smart warnings, etc.
You can download Bcleaner from Google Play by following the quoted link below or searching on Google Play with keyword Bcleaner. Link: https://play.google.com/store/apps/details?id=com.bkav.android.bcleaner.
Bcleaner will scan and inform about total amount of trash that need to be cleaned. Users can select Clean to optimize the system and speed up the working ability on the phone via either of the two following methods:
Method 1: Clean all trash
To clean all trash on the phone, run Bcleaner. It will automatically scan trash on the system including: Junk items on Ram Memory, junk files on the storage, arising junk files, etc. After scanning, select Clean.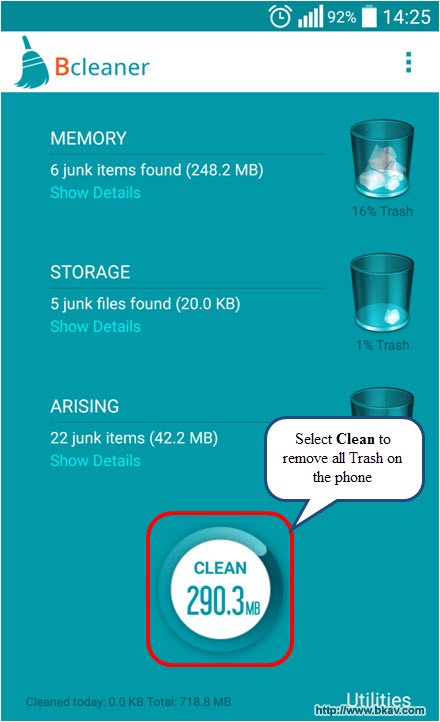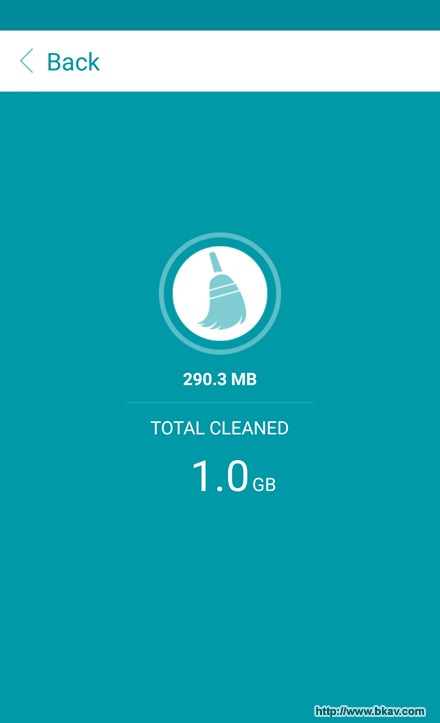 Method 2: Clean each type of trash
In case you want to clean certain types of trash, you can select to remove each type of trash by selecting Show Details of each type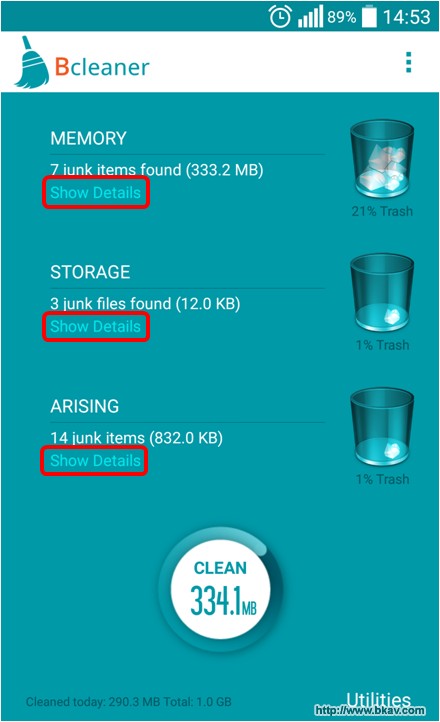 1. RAM Memory. After selecting Show Details, please take the following steps to clean and remove unused apps to release RAM Memory.
Step 1: Check or uncheck red ticks for apps that you want to clean
Step 2: Select Clean
2. With Storage and Arising you also take the same steps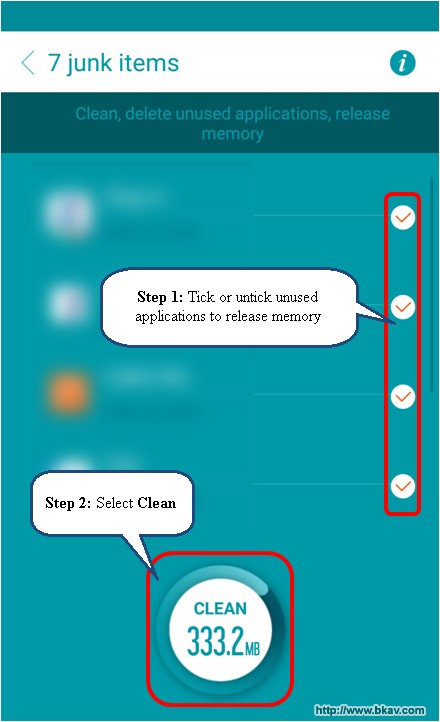 You have completed the insutruction on how to remove, clean up all Trash or each trash type to optimize the system and speed the operating ability up on the phone with Bcleaner. Good luck!
Bkav