150 Bphone smartphones series A sold out in 10 minutes
10:51:00 | 15-12-2021
The program "Place the foundation" of Bphone series A of Bkav Corporation ends after only 10 minutes of announcement. The 3 mid-range phones joining the program are A40, A50 and A60. The manufacturer said that Bphone A series is aimed at customers who need high configuration, good price but it is still invested in R&D and high-end technologies.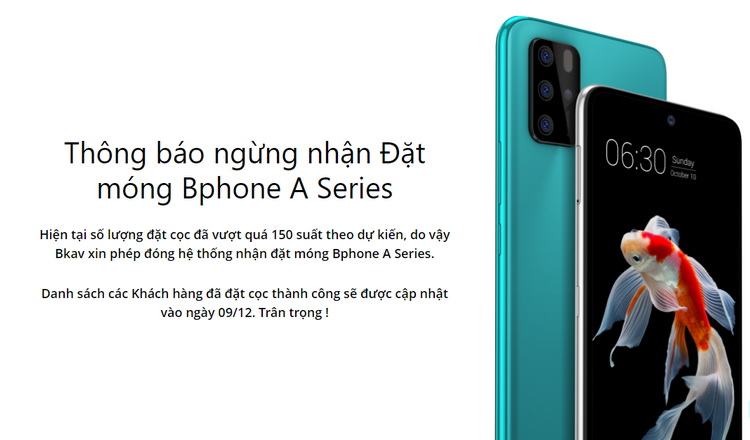 The program takes place on websites https://Bphone.vn and https://Bkav.com.vn from 9am on December 8 with a deposit of 1,000,000 VND.
"Place the foundation" is Bkav's own specialty for Bfans, who put their full trust in the manufacturer. The customers who order first will be able to experience the product early, before the official launch.
Bkav