BHS cooperates with MediaTek to launch SOM AIoT module for the Vietnamese market
03:21:00 | 02-11-2022
On November 1, Bkav Hardware Solution - BHS (a member of Bkav Corporation) in collaboration with MediaTek and Smart-Core (SMC) officially launched the AIoT G350 module for the mid-range segment, the nucleus for developing AIoT devices. The product set includes SOM-G350, KIT-G350, and AIBox-G350, designed and manufactured by BHS specifically for the Vietnamese market, based on the MediaTek Genio 350 chipset.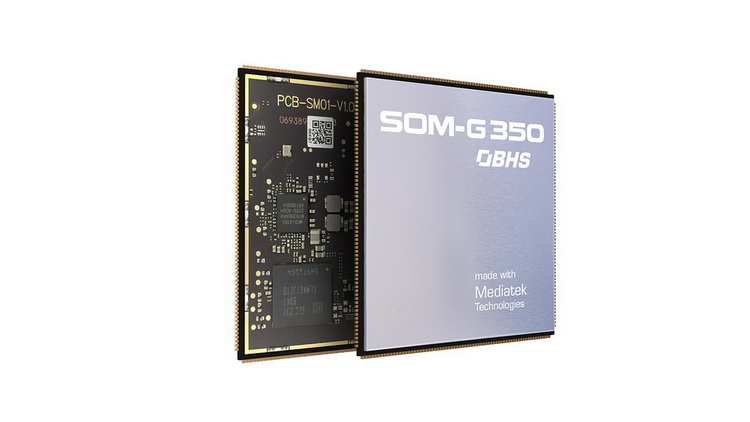 Vietnam is an emerging market for the development of the electronics industry, especially for AI-applied IoT products. In many fields, Vietnam has higher development conditions and levels than other countries in the region. For example, in traffic, Vietnam's vehicle monitoring products have better competitiveness thanks to price optimization and synchronous and large-scale deployment on vehicles. In addition, national brands in the field of household appliances such as light bulbs, electric fans, water purifiers, water heaters, air conditioners, etc. are strongly transforming to AIoT integration to create competitive advantages and maintain market leadership positions. Other businesses also aspire to transform themselves in line with the trend of the 4.0 revolution through applied AI.
The combination of BHS and MediaTek with the chipsets for the mid-range segment creates opportunities for Vietnamese businesses to create and produce AIoT products with high technology, good cost, and fast commercialization time.
With the participation of SMC, MediaTek's authorized distributor, customers easily receive technical support and have convenient access to genuine component supply during product development and production.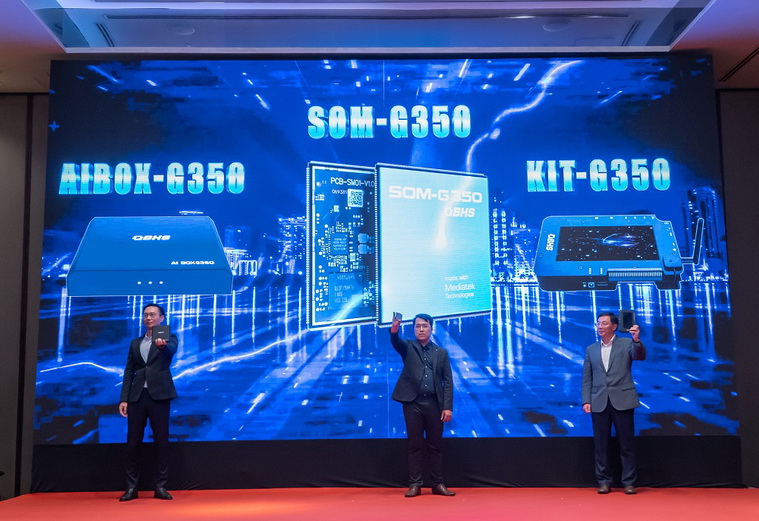 Mr. Tran Viet Hai, Vice President in charge of Hardware of Bkav Corporation, said: "The launch of AIoT products for the mid-range segment will help popularize AI applications in practice, soon realizing the goal of bringing billions of AIoT devices to help humans, improve labor productivity, and life quality.
We are committed to bringing the knowledge and experience accumulated in the process of researching high-tech products such as smartphones, AI cameras, etc. to bear on supporting the community to the maximum, especially in AI technologies, Antenna design technologies, Board Support Packages, which are the core of the industry that not all businesses are willing to invest in and develop. The goal is to build a strong electronics industry owned by Vietnamese people as soon as possible."
The SOM G350 module uses the MediaTek Genio G350 chipset with a complete platform stack for AIoT devices, supporting peripheral connections such as cameras, monitors, WiFi, Bluetooth, Ethernet, etc. The module comes with software development kits (SDKs) on an open platform from hardware to software, with long-term support in security updates and upgrades. The product is suitable for many fields, including infotainment systems, vehicle monitoring devices in the automotive; smart KIOS systems, public access points, image processing equipment at the edge (AI Camera) in smart cities. In the retail system, the SOM G350 module is suitable for hardware devices supporting POS payment and customer management systems in automatic stores.
With support for high resolution displays, fast audio/video decoding modules, and popular APIs via OpenGL ES, OpenCL, and Vulkan, the SOM G350 module is a great advantage for audio/image processing devices such as smart speakers that recognize and process natural language as well as devices that need screen support in the household sector.
More details about the product can be viewed at https://bhs.bkav.com/G350-som.
Bkav Hardware Solution (BHS) is a member of Bkav Corporation, providing services such as research, development and production of electronic products, orientating its operations as an Original Design Manufacturer ("ODM")
MediaTek is a global fabless semiconductor company, powering more than 2 billion devices a year. MediaTek is the market leader in developing innovative systems-on-chip (SoC) for mobile devices, home entertainment, connectivity, and IoT products.
Smart-Core Holdings is a leading distributor of all-purpose electronic components, serving more than ten thousand customers and achieving HKD 10.39 billion in 2021 revenue. SMC is currently the authorized distributor for MediaTek, Sigmastar, Toshiba, Kioxia, Nanya, Richtek, ILITEK, Airoha, SONY, Galaxycore, Smartsens, etc.
Bkav