Bphone enters Myanmar to offer limitless experience
03:53:00 | 08-07-2019
July 4th 2019, Yangon – Bkav, a leading technology corporation in Vietnam, has brought its latest premium smartphone brand; Bphone to Myanmar and the launching event was held today together with invited guests and media. As a leading corporation with business units in cyber security, software, smartphones and smart home, Bkav has integrated all of its expertise and innovations in these latest smartphone products to offer users with limitless experience.

"With more than 80% smartphone penetration and around 90% 4G coverage, Myanmar is now undoubtedly one of the most advanced countries not only in ASEAN but also in Asia with lots of potential to develop. The two countries, Myanmar and Vietnam, are quite close to each other and we both have similar cultures, while people in your country tend to favor products from Vietnam. These encouraged Bkav to seek opportunities to penetrate Myanmar market", said Mr. Le Quang Hiep – General Director of Bkav Myanmar.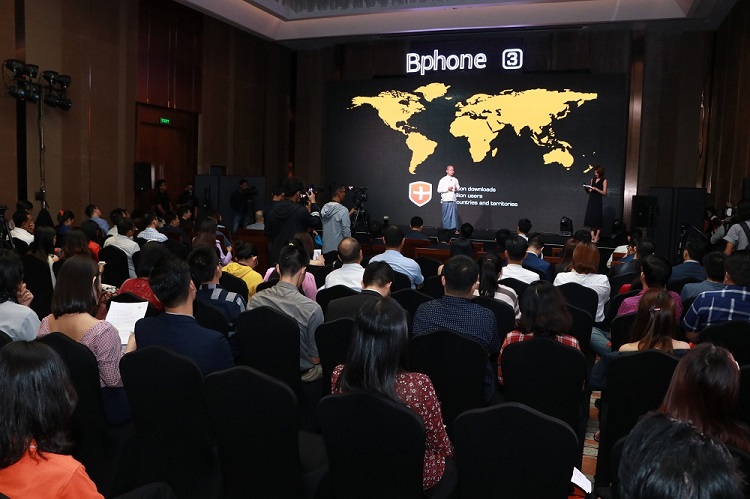 Mr. Le Quang Hiep - General Director of Bkav Myanmar
As parts of the market penetration, Bkav Myanmar company has been opened in Yangon. During the past 6 months, the corporation has been as well collaborating with local staffs and partners to localize the products, train its employees and build a set of support procedures exclusively for Myanmar customers. Three official warranty centers and 27 points to get warranty claims from customers have been established across the country. Bkav is also partnering with Mytel to create value-added components to customers who wish to purchase Bphone.
"We are bringing to Myanmar our latest high-end smartphone products together with best customer services, like what we are doing in Vietnam. We trust that Bphone 3 will be one of the most affordable yet powerful smartphones which can offer limitless experience to all of our customers", Mr. Hiep added.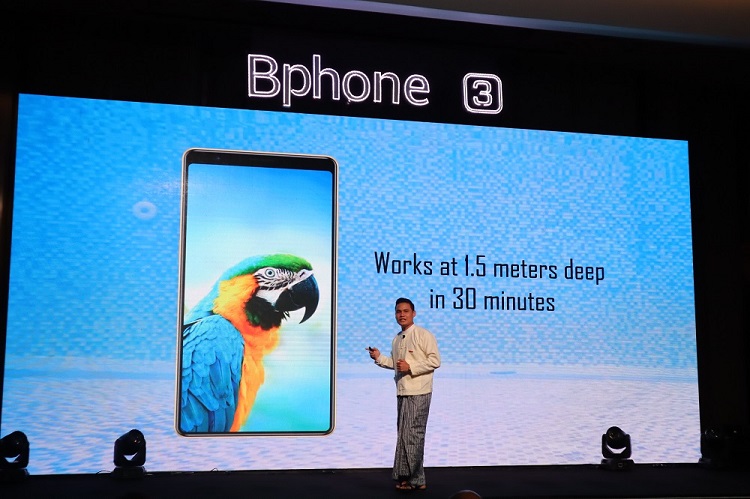 Mr. Nay Soe Win - Vice Director of Business, Bkav Myanmar introduces Bphone
Bphone 3 comes in two versions, Bphone 3 with Qualcomm Snapdragon 636 – 499,000 MMK and Bphone 3 Pro with Qualcomm Snapdragon 660 – 699,000 MMK. Both versions will come in two colors; Black & White and will be available starting from July 04, 2019 in nearly 100 Mytel stores nationwide.
Beside accessories that the phone comes with, there is a cash back promotion of 40,000 MMK/phone for the first 700 orders of Bphone 3 and 70,000 MMK/phone for first 300 orders of Bphone 3 Pro respectively. Moreover, the customers will also receive high quality phone cover (case) and tempered glass screen protector as launching gifts.
In celebration of its successful launch in Myanmar, Bphone has also introduced an exciting digital campaign via its official Facebook page (https://www.facebook.com/bphonemyanmar/) which will offer the participants with 2 units of Bphone 3 everyday for 30 days. More details will be announced from the official Facebook page.
More details about Bphone including updates, promotions and activities can be viewed via its official Facebook (https://www.facebook.com/bphonemyanmar/) and Website (mm.bphone.vn).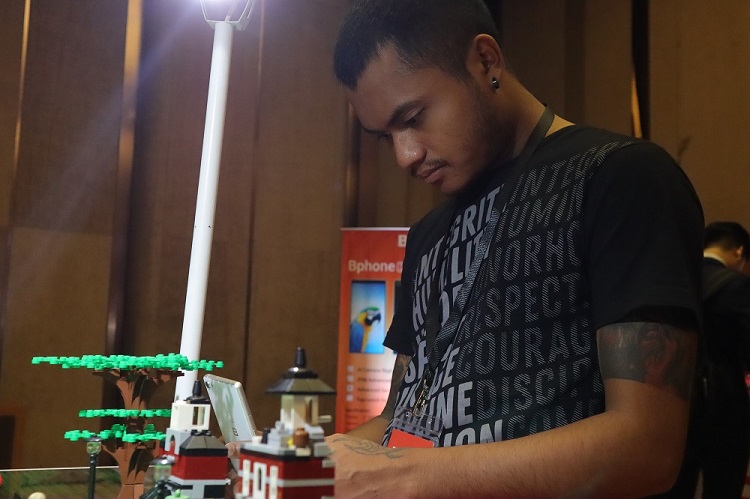 Bkav