Bkav introduces series of Internet security products for 2014
10:25:00 | 26-11-2013
November 26, 2013, Bkav Internet Security Corporation officially launches our series of Internet security products for 2014, including antivirus software for computer users, data protection solutions for mobile and antivirus, anti-spam solutions for enterprises.
Bkav Internet Security 2014 is the key product of the launching ceremony. Bkav Internet Security 2014 is equipped with Anti Leak technology, which helps prevent information spills caused by the most popular and dangerous spywares like webcam spy, micro spy and remote administration tools. Bkav is the only software in the world that can automatically detect such spywares.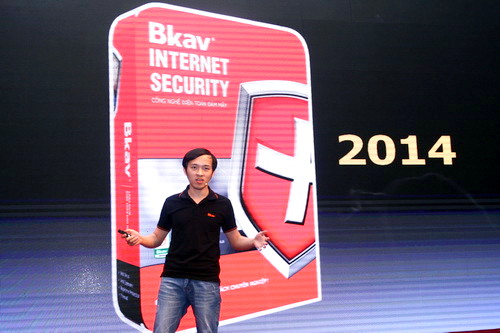 Compared to the old version launched a half year ago, Bkav 2014 has 3 totally new features, besides its flat user interface. Safe Payment allows accesses to online payment system to be performed in quarantined environment, hence omitting the chance of credit card information and bank account credentials theft. Safe Download technology prevents users from mistakenly downloading malware from the Internet. Anti Fake AV smartly scans and removes all fake antivirus softwares even without updated signature.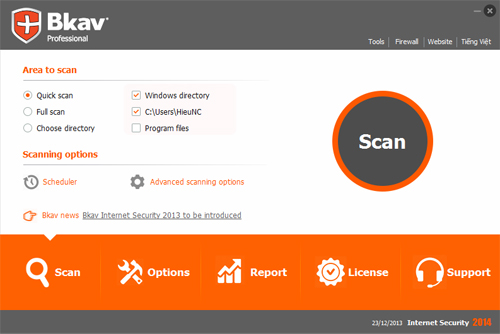 Vu Ngoc Son, Vice President of Research and Development, Bkav, states: "Computer virus is becoming more threatening day by day. This year, Bkav Honeypot System collects 273 millions of emerging viruses, while our Contact Center processes more than 5.1 million emails and above 2 million calls concerning computer virus related issues."
Also at the ceremony, free versions for 2014 of Bkav antivirus software are launched.
Regarding security for mobile, Bkav Mobile Security 2014 is introduced. The software is equipped with Smart Filter technology, which can block up to 100% of spams. Smart Scan detects all viruses that aim to steal users' accounts or automatically send sms to charged numbers. In this 2014 version, AntiTheft and Data Backup & Restore, the two premium features that initially appeared in the software's commercial version only, are provided free.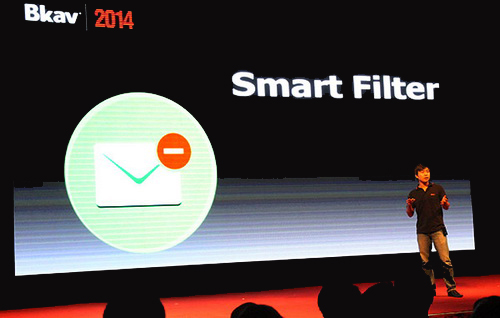 A totally new security product for mobile launched this morning is Bkav Safe Box. This privacy protection software collects users' sensitive information like messages, contacts, calls log, photos, videos, etc. into a "safe box" to prevent personal information leaks.
As to security solution for enterprises, Bkav AntiSpam Appliance, our first anti spam app for mail server, is launched. The second product in this field is Bkav Endpoint 11, total antivirus solution. Bkav Endpoint Enterprise 11 allows the implementation of policies on controlling employees' access to networking sites, controlling portable devices like USB, external hard drives, etc. which are posing real threats to enterprises' security.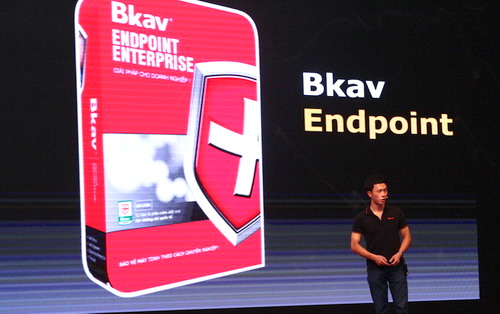 Also in the launching ceremony, Bkav introduces Bkav Rescue Disk. This free tool supports technicians and users who need emergency solution in case computers cannot start.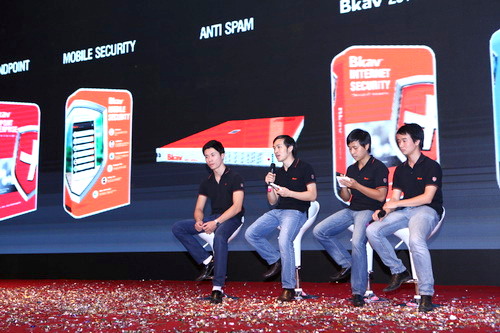 Mr. Vu Ngoc Son shares: "The online world now has so many threats, and Bkav is always ready to introduce solutions which can meet the demand of our own customers as well as of general users, helping them to have safe Internet connections. We are really proud of this mission."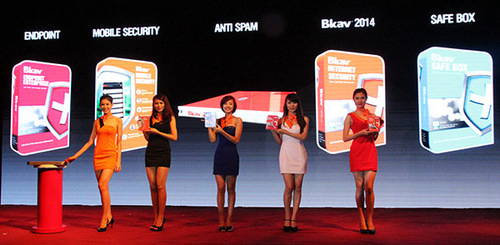 Bkav
Related articles:

Bkav Mobile Security hits 1 million install milestone

Bkav Internet Security 2013 to be introduced