Highlands Coffee has officially applied Bkav eHoadon
10:35:00 | 13-07-2019
The chain of coffee shops Highlands Coffee has just completed the transition from paper invoices to using electronic invoices of Bkav Corporation. Then, Bkav eHoadon will be deployed in the network of more than 300 stores nationwide of this brand.
In 1999, Highlands Coffee was born with the desire to promote the long-standing coffee heritage of Vietnam and to spread the sprite of pride, connect harmoniously the tradition and the modernity. After 20 years of development, Highlands Coffee has been considered the most successful coffee chain in Vietnam in terms of the number of shops and revenue. Each year, Highlands Coffee issues up to thousands of invoices throughout the chain.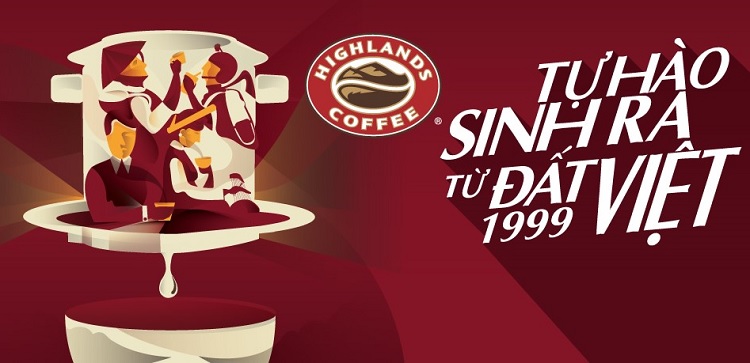 Switching to electronic invoices under the policy of the General Department of Taxation and the Government, Highlands Coffee decided to choose the solution of Bkav because Bkav eHoadon perfectly meets the criteria of a safe electronic invoice solution, ensuring the continuity, accuracy and promptness in order to save time, minimize mistakes and optimize costs and human resources.
Deploying electronic invoices for this chain, Bkav realized that the biggest challenge was the sales management software of Highlands Coffee. This brand used the self-written sales management software to issue invoices at each store, so the deployment was not easy. This is the challenge for any electronic invoice provider. However, the strength of Bkav eHoadon is the ability to support even the sales software does not allow amending or updating, which other electronic invoice softwares are unable to do.

Mr. Vu Duc Phuc, Bkav eHoadon software development Director said that: "To solve this problem, many options have been proposed and experimented by Bkav technical experts with years of experience to get the optimal solution for this shop chain. Currently, Highlands Coffee has successfully deployed Bkav eHoadon. This affirms that Bkav eHoadon is the most optimal solution for all kinds of customers in different fields".
In addition to Highlands Coffee, Bkav eHoadon is currently being used in a series of famous fast food chains such as Pizza Hut, Jollibee, The Pizza Company, ThaiExpress and many large enterprises as Hoa Sen Group, Bitexco Group, Manulife Insurance Company (Vietnam), Son Ha Group, Hong Ha Stationaries Joint Stock Company, Vietnam Masscom Joint Stock Company, Hong Ngoc Hospital, etc.
Bkav