COSCO SHIPPING LINES Vietnam chooses Bkav eHoadon
09:38:00 | 19-07-2021
With the need to deploy an electronic invoice solution suitable for the scale of development, meeting all system requirements as well as having a highly specialized technical team ready to support, COSCO SHIPPING LINES Vietnam chooses Bkav eHoadon. Specifically, from June 2021, COSCO will issue invoices by Bkav eHoadon up to millions of invoices per year.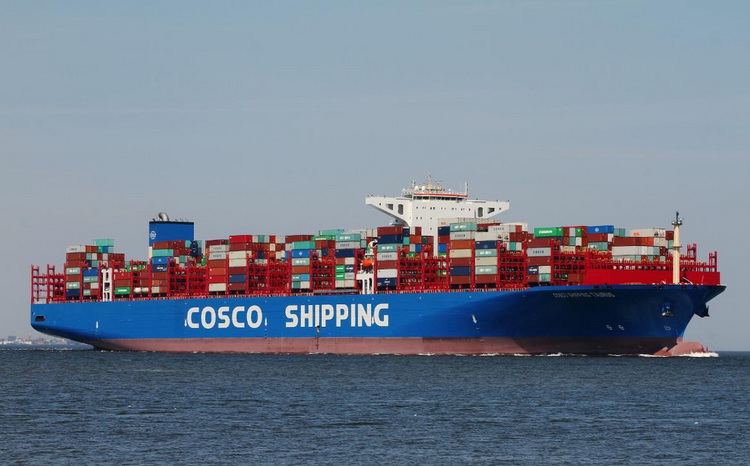 COSCO SHIPPING LINES Vietnam belongs to COSCO Shipping Corporation Limited (COSCO), China's largest container shipping company, Top 10 largest shipping lines in the world. Established in 1961, COSCO SHIPPING Lines has been operating in 399 international and domestic shipping routes, mooring at 352 ports in 105 countries and regions. In Vietnam, the company operates in many major ports and cities such as Hanoi, Ho Chi Minh and Hai Phong.
With the large number of invoices issued continuously, averaging 1 million/year, COSCO SHIPPING LINES Vietnam sets out strict requirements when choosing a suitable e-invoice solution and Bkav eHoadon is the best choice.
Mr. Ta Thanh Phong, Bkav's Deputy Director of Business Solutions said: "Surveying the needs of ocean freight companies, our engineers found that their internal business systems are quite complicated and require a very high level of continuity due to the impact on goods circulation, storage and yard costs. However, with experience in implementing many large projects with leading shipping corporations in the world such as CMA-CGM, Evergreen Line, Yang Ming, etc. in Vietnam and the ability to ensure 24/7 online, Bkav meets all these requirements and help enterprises save a lot of cost and time".
With design philosophy being "undertaking difficult tasks while giving the easy ones to users", Bkav eHoadon is the easiest electronic invoice software to use when customers only need to know how to use a computer. Not only that, Bkav eHoadon can integrate with 99% of popular accounting software today.
A series of large enterprises are also choosing to use Bkav eHoadon such as Hoa Sen Group, Manulife Insurance Company (Vietnam), Jollibee Vietnam, Vital Mineral Water Company, Thai Express, Office Joint Stock Company. Hong Ha products, Masscom Vietnam Joint Stock Company, etc.
Bkav