Fight the pandemic like an enemy and the Prime Minister's call!
03:38:00 | 01-06-2021
The COVID-19 pandemic is under complicated developments. At a recent working session of the National Steering Committee for COVID-19 Prevention and Control, Prime Minister Pham Minh Chinh once again called on the whole people to UNITE TO FIGHT THE PANDEMIC.
Immediately after the meeting, at the pandemic outbreak in Bac Giang, the Prime Minister agreed to add a new motto of pandemic prevention as "5K+VACCINE+TECHNOLOGY". Technology is officially one of the three key solutions for pandemic prevention and control.
Ever since the COVID-19 pandemic appeared in Vietnam, Bkav and I have actively participated in all activities to the best of our abilities. At its peak, more than 100 Bkav employees participated in pandemic prevention activities. We sent our employees to Hai Duong and Da Nang pandemic areas. Right now, a team is on duty at the pandemic center of Bac Ninh and Bac Giang provinces.
Recently, I have submitted a proposal for a total solution of COVID-19 prevention and control to the Government leaders. I also had the opportunity to DIRECTLY PRESENT the Solution to Minister Nguyen Thanh Long.
This time, the pandemic tends to be more complicated. In the spirit of FIGHTING THE PANDEMIC LIKE AN ENEMY, along with the Prime Minister's call, I have summoned the member companies to add forces for the pandemic prevention with TECHNOLOGY.
Bkav will participate more deeply in the work of pandemic prevention, with dozens of software solutions and strategies. And I'm happy to share with you to RECEIVE YOUR COMMENTS like the last time.
We are UNITED AND DETERMINED to win against the Pandemic!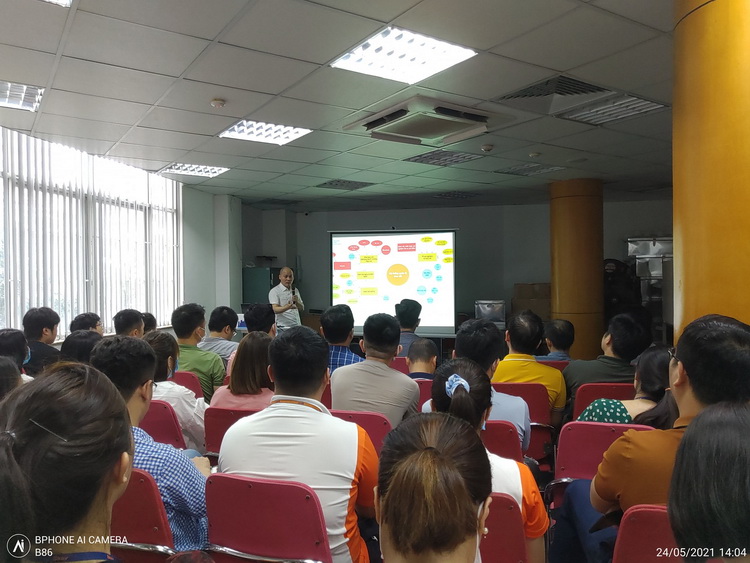 CEO Nguyen Tu Quang