Vice President Vu Thanh Thang to be a judge of AI Awards 2022
10:37:00 | 18-08-2022
The AI Awards 2022 is an award for outstanding AI products and solutions in business production and life, organized by the electronic newspaper VnExpress.net within the framework of the 2022 Vietnam Artificial Intelligence Day (AI4VN). Mr. Vu Thanh Thang, President of the AI Technology Institute, Vice President of Bkav Corporation, is one of the five judges of the program.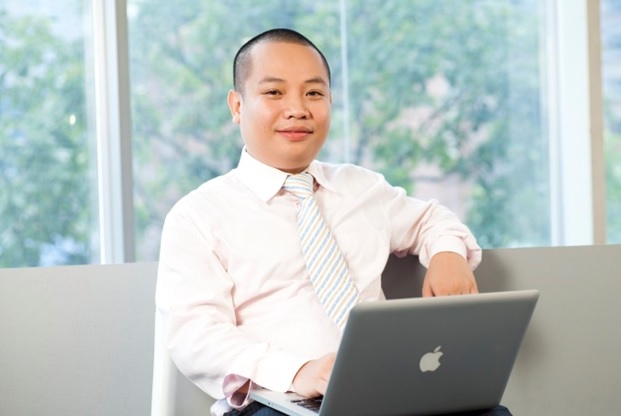 Mr. Vu Thanh Thang received a master's degree in information technology from Hanoi University of Science and Technology. He also holds a certificate of SoC development from Seoul National University, Korea, and a certificate of electronics manufacturing from Taiwan.
Before becoming the President of AI Technology Institute earlier this year, Mr. Thang held many important positions at Bkav, such as Director of Bkav SmartHome Company (2005-2010); Vice President in charge of Hardware of Bkav (2010-2018), Vice President in charge of R&D of Bkav, and Director of AI Technology Institute (2018-2021).
Mr. Thang has more than 20 years of experience in the fields of electronics and smart homes, including 13 years in smartphone design. As a chief engineer, he presided over many software and hardware development projects, creating products such as the Bkav SmartHome system and Bphone. In particular, the first artificial intelligence-integrated camera system project is a technological breakthrough to help optimize costs. He also has many years of developing technology platforms and applying artificial intelligence; AI camera management and image analysis software systems such as VMS, VA, GIS, AI View Cloud, etc.
In addition to Mr. Vu Thanh Thang, the AI ​​Awards 2022 Jury Council also includes Prof. Dr. Chu Duc Trinh - Vice President of the University of Technology, Vietnam National University, Hanoi; Dr. Vo Sy Nam - Scientific Director and Co-Founder of GeneStory Company, Director of the Vietnamese Genome Research Program, Vingroup Big Data Research Institute, Associate Lecturer at VinUni University; Mr. Vu Anh Tu - Technology Director of FPT Corporation; Dr. Nguyen Phi Le - Executive Director of the International Research Center for Artificial Intelligence (BK.AI), lecturer at School of Information and Communication Technology, Hanoi University of Science and Technology.
With this year's theme of highlighting economic recovery and future shaping, the total prize for Top 5 excellent projects is worth nearly one billion VND, including cash and communication package. The award ceremony will take place during the AI ​​Summit program, which is scheduled to be held on September 22-23, 2022 at the Grand Plaza Hanoi Hotel.
Bkav, VnExpress