How to inform Bkav upon signs of virus or unusual incidents on computers using Bkav Pro
08:44:00 | 07-06-2018
When you doubt that there are viruses or abnormal signs on your computer, use Send support request to Bkav function of Bkav Pro to inform Bkav. Please take the below steps:
Step 1: Run Bkav Pro antivirus program, select Support (1)
Step 2: Then select Send support request to Bkav (2)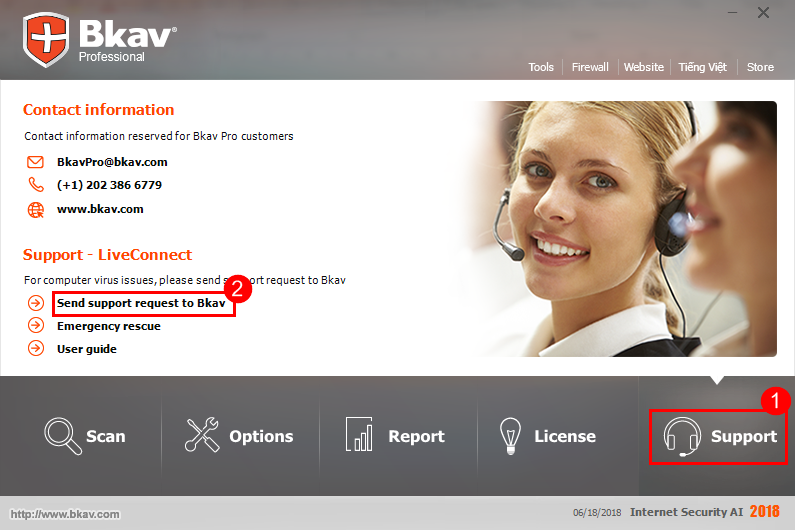 Step 3: Fill in your name, phone number and email address and describe the detailed symptoms of your computer before clicking Send button.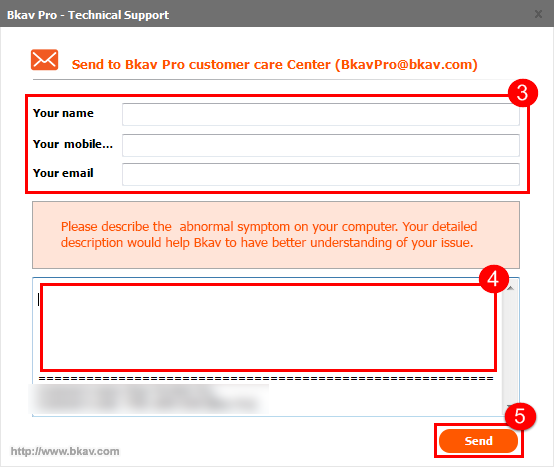 Step 4: Then click OK to complete log sending.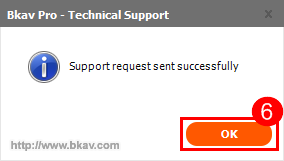 On receiving your log, Bkav will analyze the sample and send back to you the solution to your virus problem through Bkav Internet Security program. When you get notification saying A solution is proposed for your computer, take the following steps to handle the virus:
Step 5: When you see the notification, click Apply (7)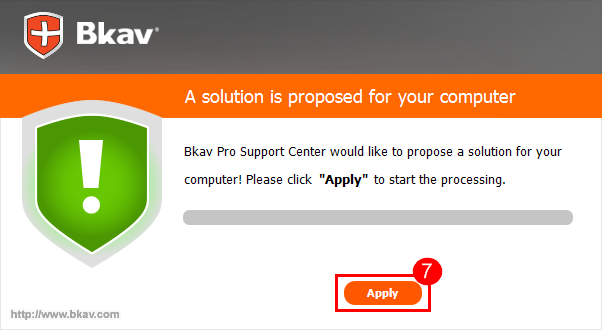 Step 6: Please wait a moment to send the result to Bkav.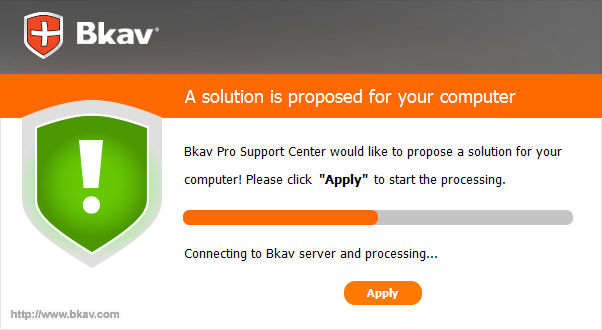 Step 7: Click OK (8) to restart your computer to complete the process.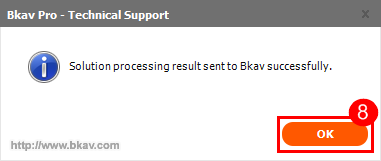 In case of any issues related to Bkav Pro, please call the phone number or email to the address exclusive for Bkav Pro users on software's Support tab to get timely support.
Bkav