The world's leading shipping groups choose to use Bkav eHoadon
04:19:00 | 20-06-2019
To get ready for the policy of the Tax sector in stopping using paper invoices after 2018, the world's leading shipping groups such as CMA - CGM, Evergreen Line, OOCL, Yang Ming in Vietnam, etc. have chosen to deploy Bkav eHoadon, the easiest-to-use electronic invoice solution developed by Bkav Corporation.
CMA - CGM, Evergreen Line, OOCL, Yang Ming, etc. are listed in Top 10 shipping companies with the largest number of ships, ports and "coverage" in the world (according to Alphaliner – the world leading research firm in terms of marine). CMA - CGM has 503 vessels, serving 420 ports in 160 countries with 765 representative offices. Evergreen Line owns 205 vessels, providing services to 240 ports in 80 countries. OOCL has 320 representative offices in 70 countries. In Vietnam, these groups have main offices in Ho Chi Minh City and representative offices in big cities and seaports such as Hanoi, Hai Phong, Da Nang, Quy Nhon, etc.
As branches of big groups, CMA - CGM Vietnam, Evergreen Line Vietnam, OOCL Vietnam, Yang Ming Vietnam, etc. have the number of invoices issued continuously, 300,000 - 400,000 invoices per year on average. Therefore, they have very strict requirements when choosing a suitable electronic invoice solution. The solution must perfectly meet the criteria of efficiency, availability (24/7 online availability, 24/7 technical support) and security, ensuring the information security, preventing illegal attacks on data of electronic invoices in the cyber environment, etc. Especially, Bkav eHoadon can easily be integrated with foreign sales management software such as rKeeper, Ipos, etc. that these fast food chains are using.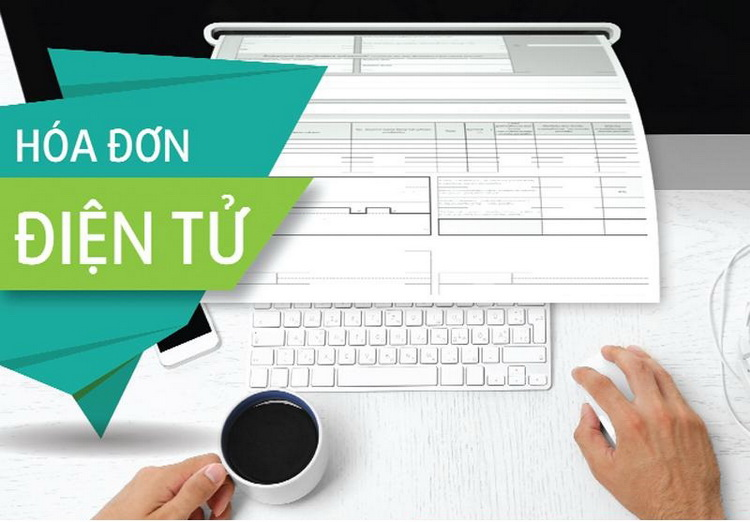 Surpassing all other electronic invoice solution providers, Bkav eHoadon has been selected by these groups for meeting perfectly the necessary features of a secure electronic invoice solution.
With the technique of digital signing instead of red stamp, customers of Bkav eHoadon are no longer facing the risks of losing, damaging and faking invoices. Customers can easily create the sample, decide to apply and annouce the issue of invoices. Invoices are created and issued online, then sent to customers via email, SMS. Especially, customers can quickly look up and review invoices anytime and anywhere.
Mr. Vu Duc Phuc, Bkav eHoadon software development director of Bkav said: "Examining the demands of shipping companies, we realize that their internal operations systems are quite complex, with high requirement of availability because it affects the circulation of goods, warehouse cost, storage cost. However, with the experience of deploying many large projects, ensuring online 24/7, Bkav can completely meet these requirements and help businesses save a lot of costs and time".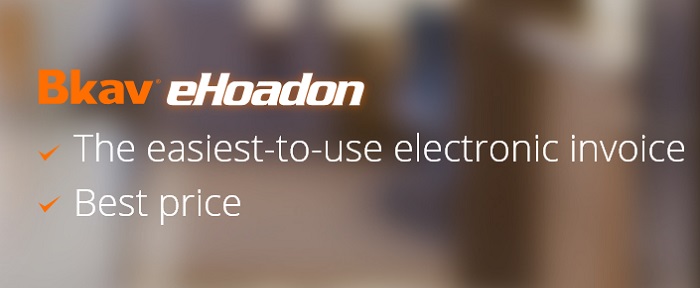 As the software designed under the philosophy of "getting the harder for ourselves, giving the easier to users", Bkav eHoadon is the easiest-to-use electronic invoice solution at the moment because as long as knowing how to use a computer, users can use the software.
Moreover, Bkav eHoadon can be integrated with current 99% of popular accounting software. This advantage helps Bkav's electronic invoice solution have a large number of users nationwide. Recently, on the system of Bkav eHoadon, there are up to millions of invoices created.
A series of large enterprises are also using Bkav eHoadon such as Hoa Sen Group, Manulife Insurance Company (Vietnam), Jollibee Vietnam, Vital Mineral Company, Thai Express, Hong Ha Stationaries Joint Stock Company, Vietnam Masscom Joint Stock Company, etc.
Bkav