Hanoi honors Bkav Pro and Bkav CA as key industrial products
01:36:00 | 03-01-2019
Hanoi City People's Committee has just announced 2018 key industrial products of the city. Bkav Pro antivirus software and Bkav CA digital signature service are two products of Bkav Corporation honored in the ceremony.
Key industrial products of Hanoi are products of priority industries, being competitive in the domestic and foreign markets, created on high-tech equipment lines, creating high and stable growth rates.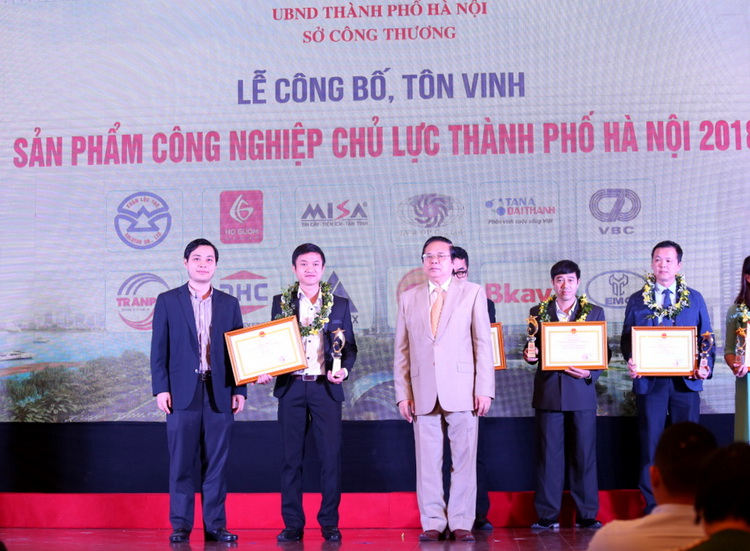 Founded in 1995, Bkav is the leading technology corporation in the field of cyber security, software, e-government, the manufacturer of smartphones and smart electronic devices, smart home. Bkav is one of the few Vietnamese companies producing high-tech products thanks to owning the core technologies. All of these products are widely used in the market and have won many important awards. In recent years, Bkav has always been listed in Top 10 Vietnamese Good products - Perfect services by Vietnam Standard and Consumers Association and the Institute of Economics and Culture.
Mrs. Do Thu Hang, Bkav's Director of Communications said: "The trend of technology development as well as the Internet environment today need more security in general as well as personal information security in particular. Bkav Pro and Bkav CA being honored as key industrial products acknowledged Bkav's efforts. This is our honor".
Bkav