Bkav attended the International Conference and Exhibition on Smart IoT Vietnam 2018
04:47:00 | 14-06-2019
On October 23-24, the International Conference and Exhibition on Smart IoT Vietnam 2018 took place at Sheraton Saigon Hotel, Ho Chi Minh City. The event was attended by representatives of ministries, departments and more than 1,200 delegates from international organizations and leading technology corporations such as LG Electronics, ZTE, Dell EMC, Bkav, Viettel, etc. Smartphone Bphone and SmartHome devices booth of Bkav Corporation got the attraction of visitors at the Exhibition.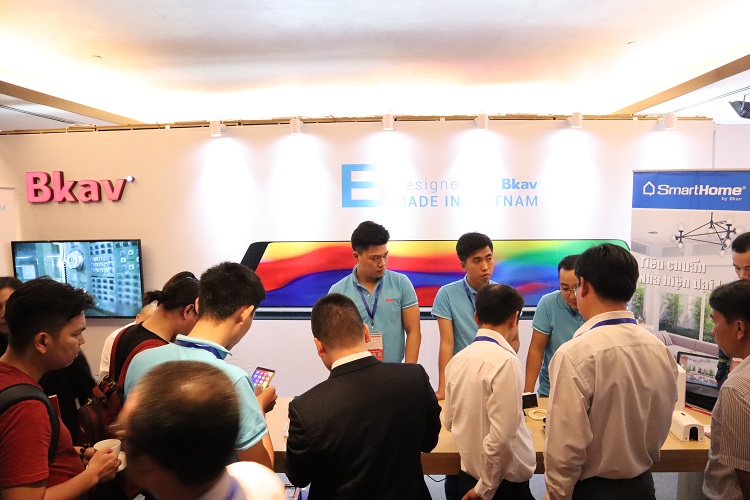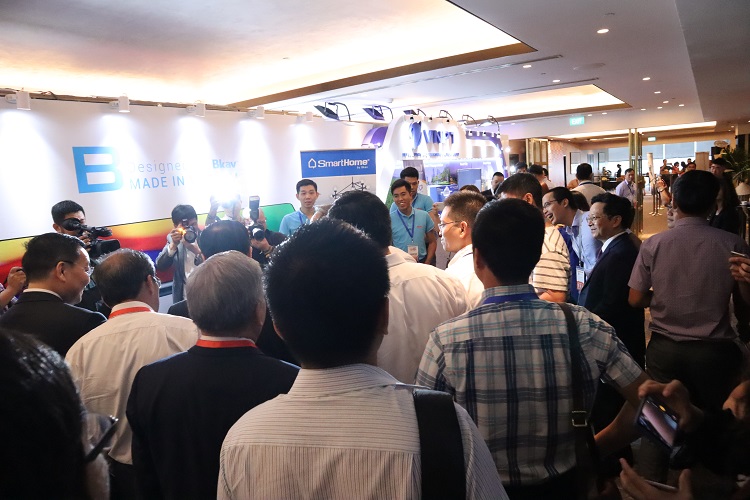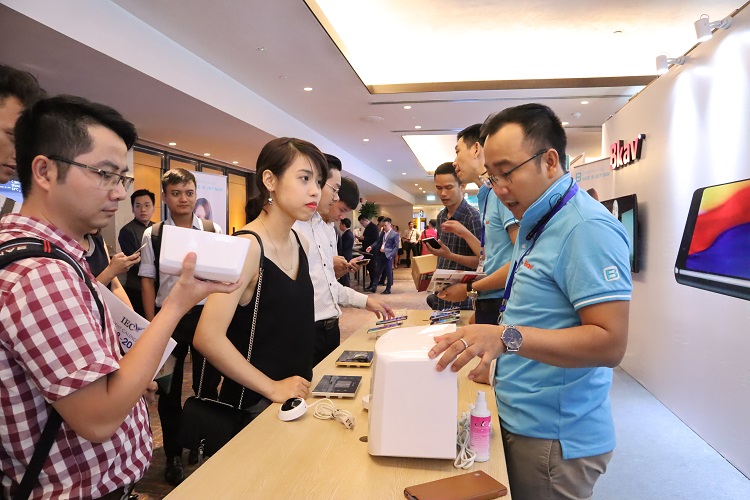 Bkav brought smartphone Bphone and SmartHome devices to the Exhibition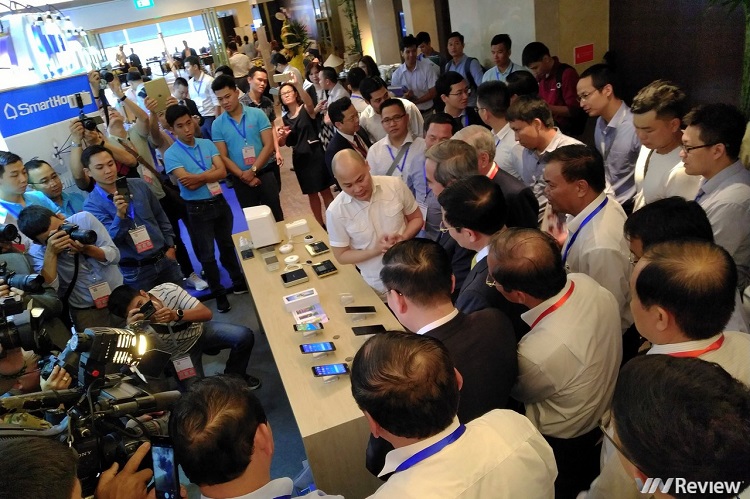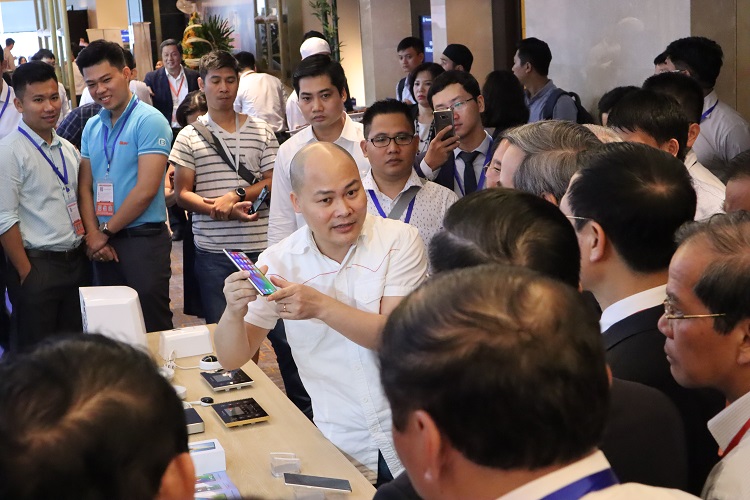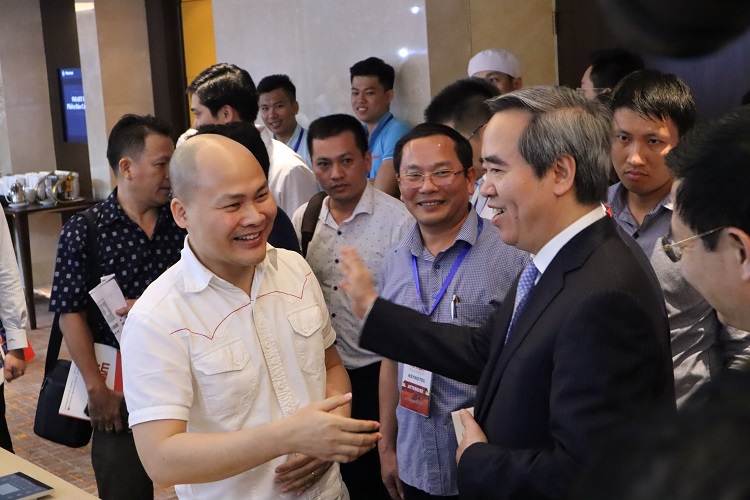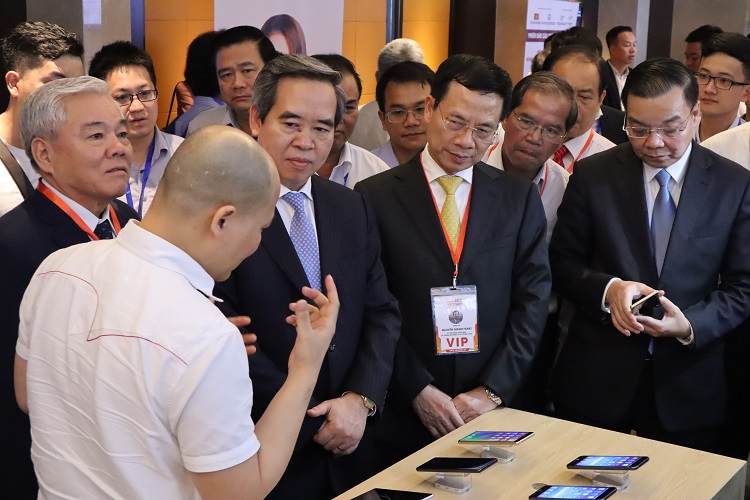 It was remarkable that Bkav CEO Nguyen Tu Quang also appeared at Bkav's booth. Introducing Bphone 3 to leaders of the Party and the Government including Mr. Nguyen Van Binh, Mr. Nguyen Manh Hung and Mr. Chu Ngoc Anh, Mr. Nguyen Tu Quang said: "Previously Bkav made smartphone just like other firms, but this time everyone can see that Bphone has a creative design. In particular, the Vietnamese technology community has realized that Vietnam can create and compete with Apple, Samsung".
Answering the question of the Minister of Information and Communications Nguyen Manh Hung about the special features of Bphone 3 comparing to other smartphones on the market today, CEO Nguyen Tu Quang shared: "The most special feature of Bphone is that we can master to create its own design. We have to master all technologies to create the design we want, otherwise we import it, we can never create the design we want because in this (Bphone) there are 900 components from a few millimeters to much less than a millimeter, we have to master to know how to arrange heat dissipation, antennas, etc."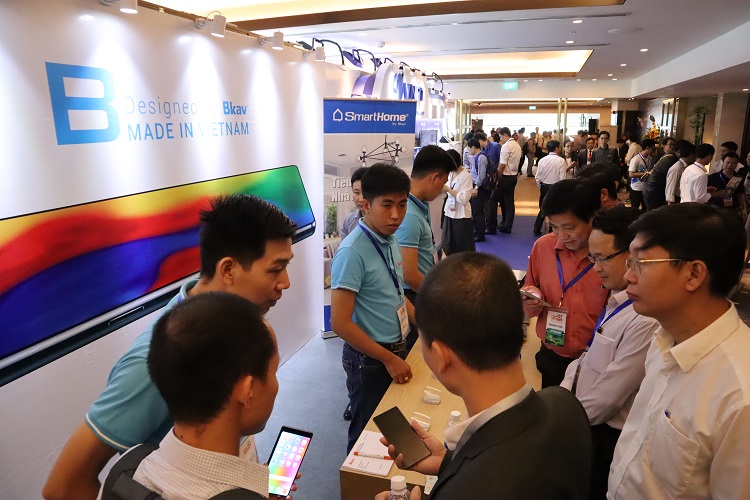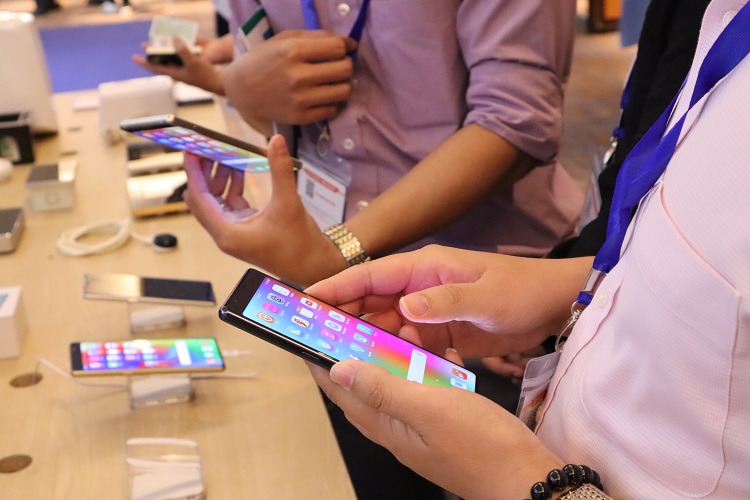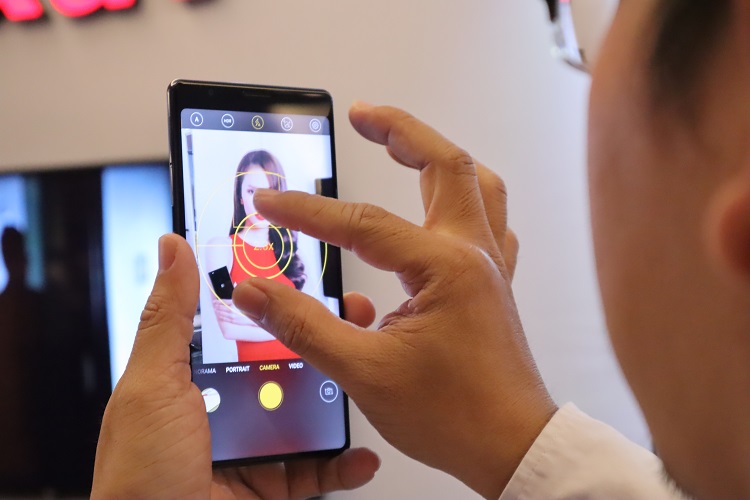 Visitors experienced Bphone 3 at the booth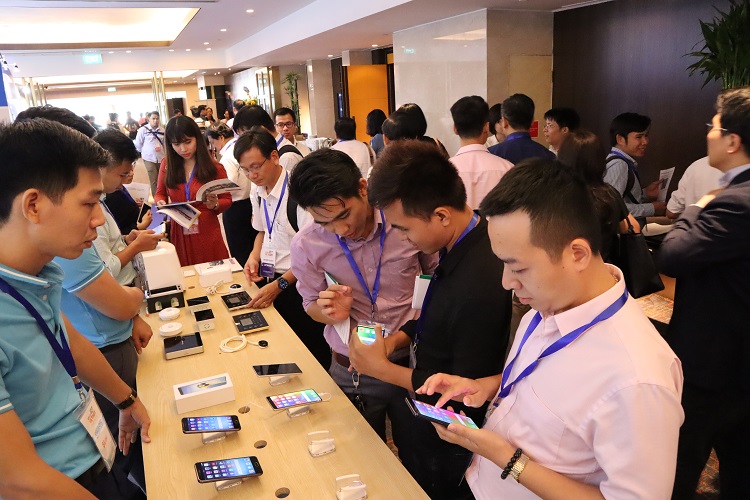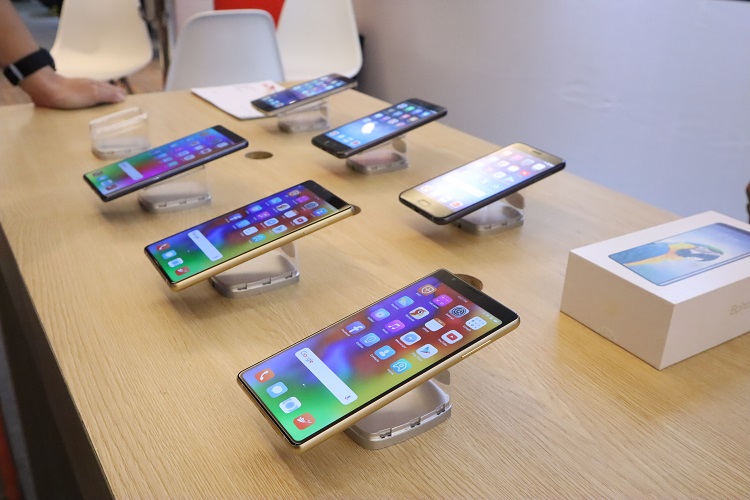 Bphone 3 - the third generation of high-end smartphone Made in Vietnam was officially launched by Bkav Corporation on October 10 at the National Convention Center (Hanoi). At the exhibition, many visitors expressed their impression on the bottomless design, high-end and luxury finish of Bphone 3. The smoothness, intuitivity and friendliness of full gestures on Bphone 3 was also highly appreciated.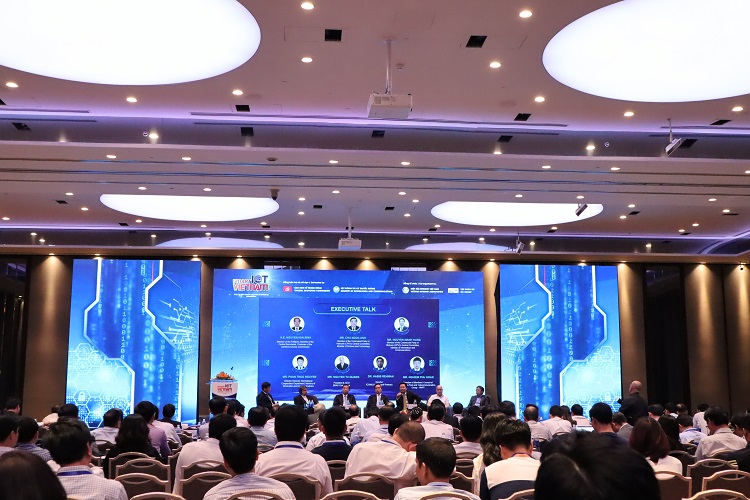 In the framework of the Conference, Mr. Ngo Tuan Anh – Bkav Vice President of Cyber Security shared about ensuring information security for IoT system.
The International Conference and Exhibition on Smart IoT Vietnam 2018 had the topic of "Realizing the potential and exploring the Internet of Things (IoT) market". The event was co-sponsored and directed by the Central Economic Committee and the Ministry of Information and Communications to give out a comprehensive perspective on the current status and orientation of developing IT infrastructure in Vietnam.
Bkav