Official Launch of Bkav 2011 using Safe Run Technology
12:01:00 | 11-05-2011
Today, May 11, 2011, Bkav officially launches the Asia Pacific version of Bkav IS 2011. The key advancement of the product is Safe Run technology, with which Bkav has becomes one of the first 4 antivirus software developers in the world to successfully employ Safe Run in its software.
Mr. Vu Ngoc Son, Bkav R&D Director, said: "Safe Run divides the system into two zones: a safe one (Green Zone) and a controlled one (Gray Zone). Our engineers has succeeded in researching the mechanism which allows the redirection of all possible threatening impacts on the system from Green Zone to Gray Zone to control. Then even when user unconsciously opens a virus file or a malicious website, the system stays safe".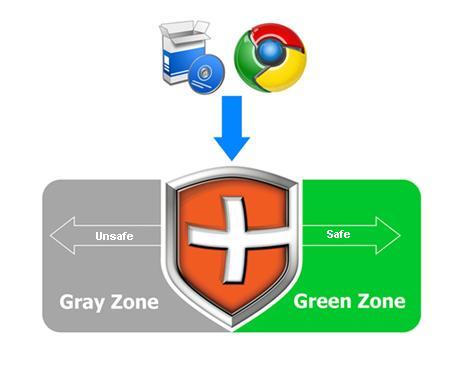 Picture 1: Safe Run technology employed in Bkav 2011
Currently, it is a common situation that private information of companies, organizations or personal information is unwantedly disclosed, which becomes a big concern of the community. This is mostly caused when users' systems are infected with malware due to their running of unknown files or websites. The matter is, in reality, users cannot always verify the origin of any information they get. With the Safe Run technology, the risk of information disclosure will be reduced as users can now access unfamiliar websites or files without worrying about virus.
Since the official launch on May 11, 2011, users of licensed Bkav IS will have their software automatically updated to the new version using Safe Run technology without any extra cost. You can down Bkav 2011 with Safe Run technology here.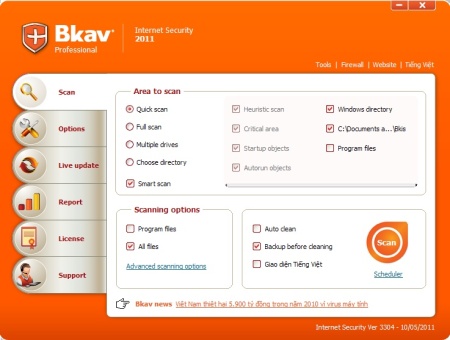 Picture 2: Bkav 2011 interface
Bkav