PM Nguyen Xuan Phuc evaluates Bphone as Vietnamese pride
09:49:00 | 28-03-2018
On February 22, Prime Minister (PM) Nguyen Xuan Phuc visited Hoa Lac Hi-Tech Park. The Prime Minister seems to have already known about and to be impressed with this product. Upon Bphone introduction by CEO Nguyen Tu Quang, the Prime Minister said: "This is Vietnamese pride", then holds this smartphone high in the air among the attentions of tech fans and press.
The PM's visit transmits the Government's message about focusing on the high-tech development in Vietnam during the 4.0 industrial revolution. This is the third time that PM Nguyen Xuan Phuc has visited Hoa Lac Hi-Tech Park after his inauguration. It means that the PM is highly interested in the high-tech development.
During the discussion with representatives of enterprises, investors, leaders of ministries, sectors, PM Nguyen Xuan Phuc said that his visit demonstrates the political determination and expectation about Hoa Lac Hi-Tech Park where will contribute to the Vietnamese science-tech development and build the start-up ecosystem.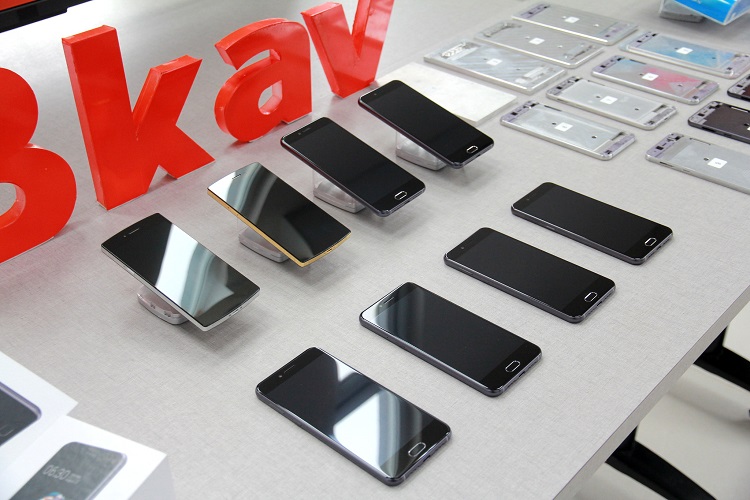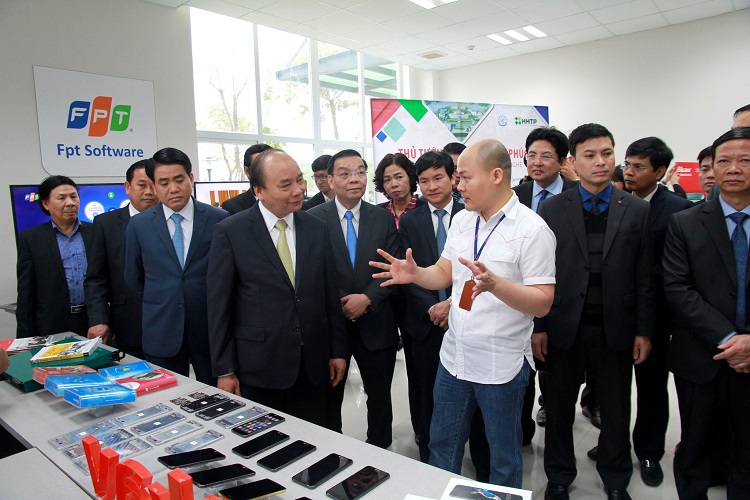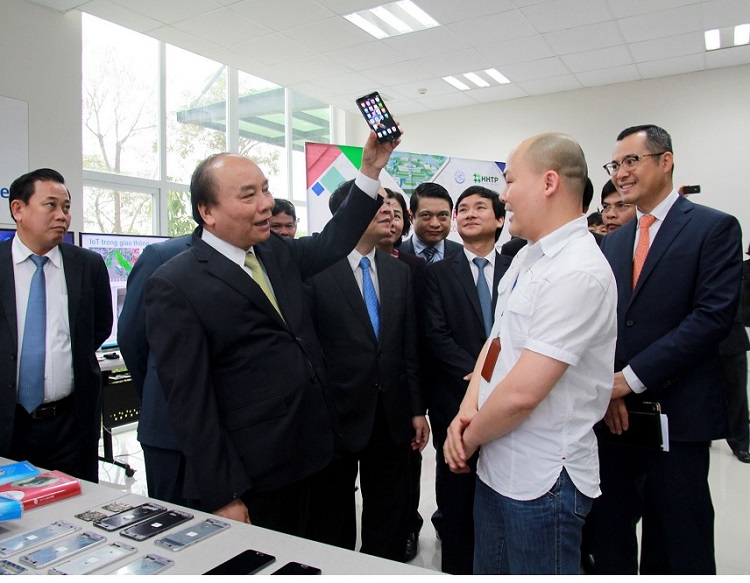 PM Nguyen Xuan Phuc visits Bkav's tech booth, holds made-in-Vietnam smartphone high in the air and said: "This is Vietnamese pride".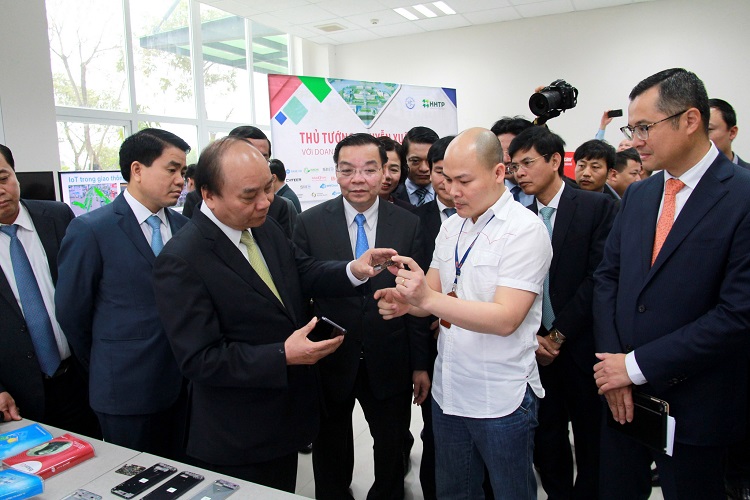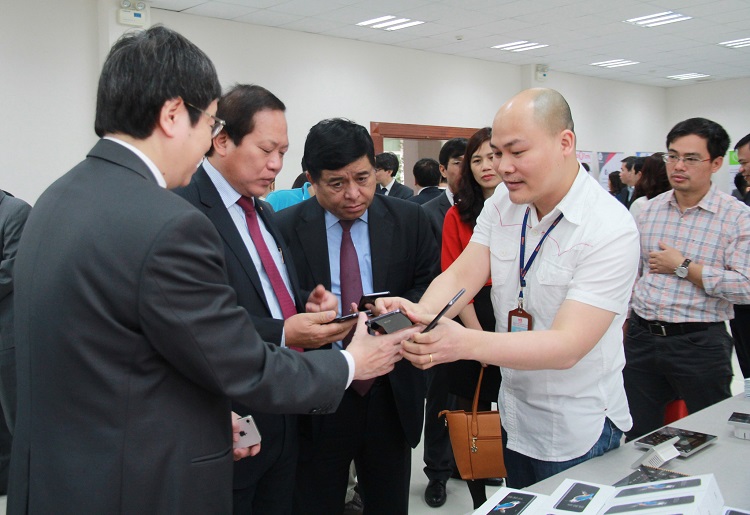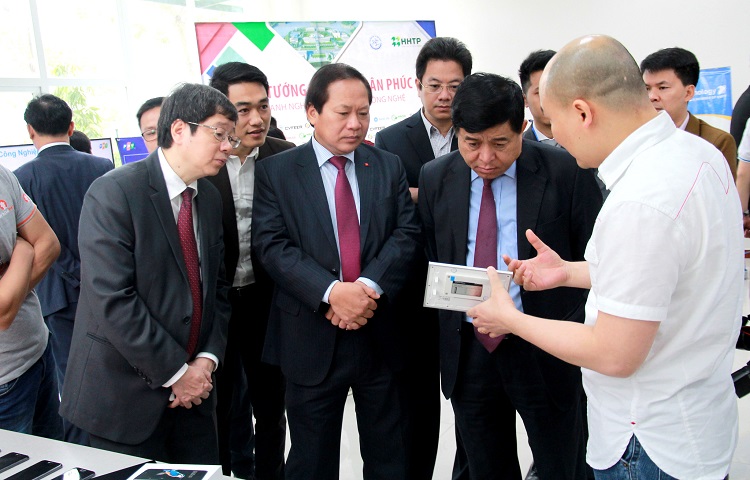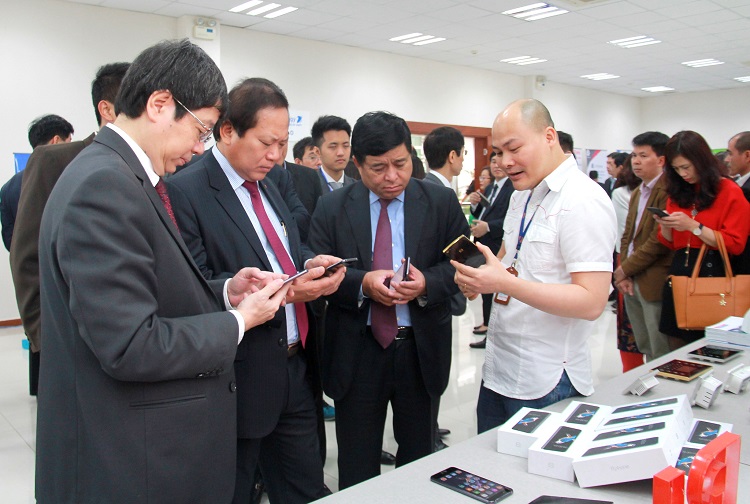 The delegates visit Bkav's tech booth
Introducing Bphone to the PM, CEO Nguyen Tu Quang said that Bkav confidently mastered many technologies, including industrial design, mechanical design, electronic design and software design. Moreover, mechanical molds are self-manufactured.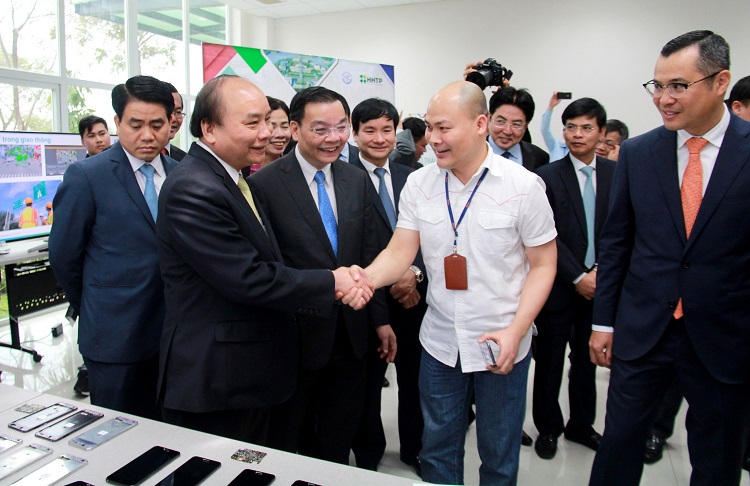 In next 3 or 5 years, Bkav expects to reach 1 billion USD of Bphone's annual revenue. Especially, if it is possible to replace imported smartphones and export Bphone to foreign markets.
Bkav CEO shared that, in the future, Vietnam can be the center of the world in the field of cyber security. Bkav has a plan to invest in Hoa Lac Hi-Tech Park and the forthcoming project of smartphone manufacturing which aims to build a smartphone manufacturing industry mastered by Vietnamese.
Mr. Nguyen Tu Quang added: "On the occasion of the Lunar New Year, on behalf of technology companies, I would like to sincerely thank the Prime Minister, the Deputy Prime Minister and also delegates' visit to transmit the message that the Government is speeding up 4.0 Industrial Revolution. For Bkav, security, software and smartphone are the potential fields that make Vietnam one of the leading countries during 4.0 Industrial Revolution".
The Prime Minister emphasized: "The Minister of Science and Technology should preside over carriers so that this product can be widely consumed in Vietnam and we are proud that Vietnamese manufactured 100%-made-in-Vietnam smartphone".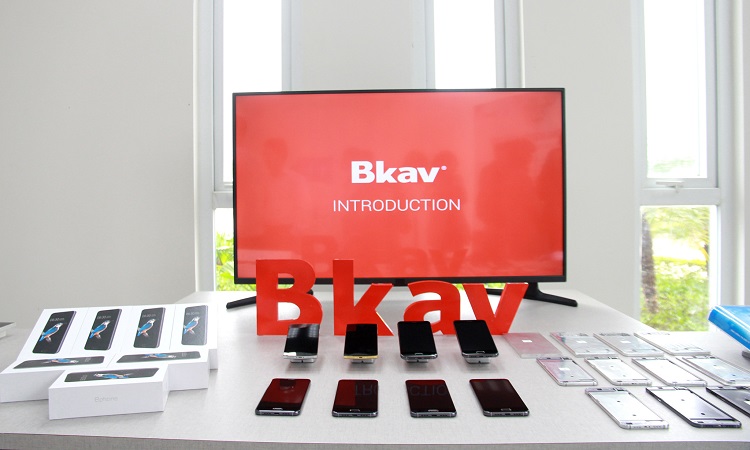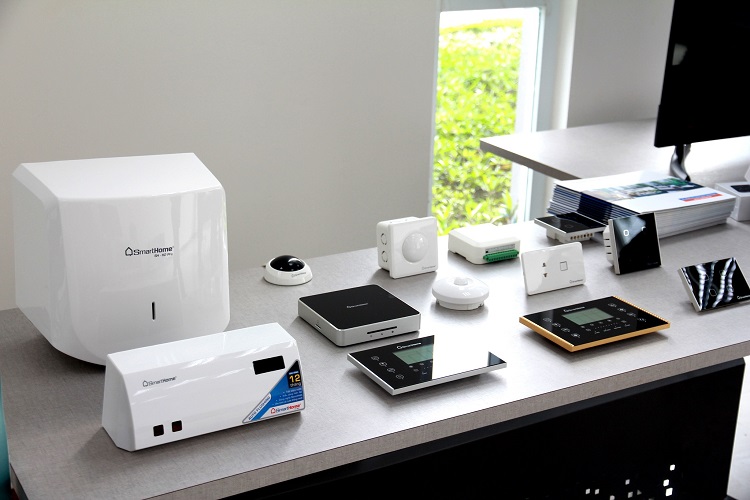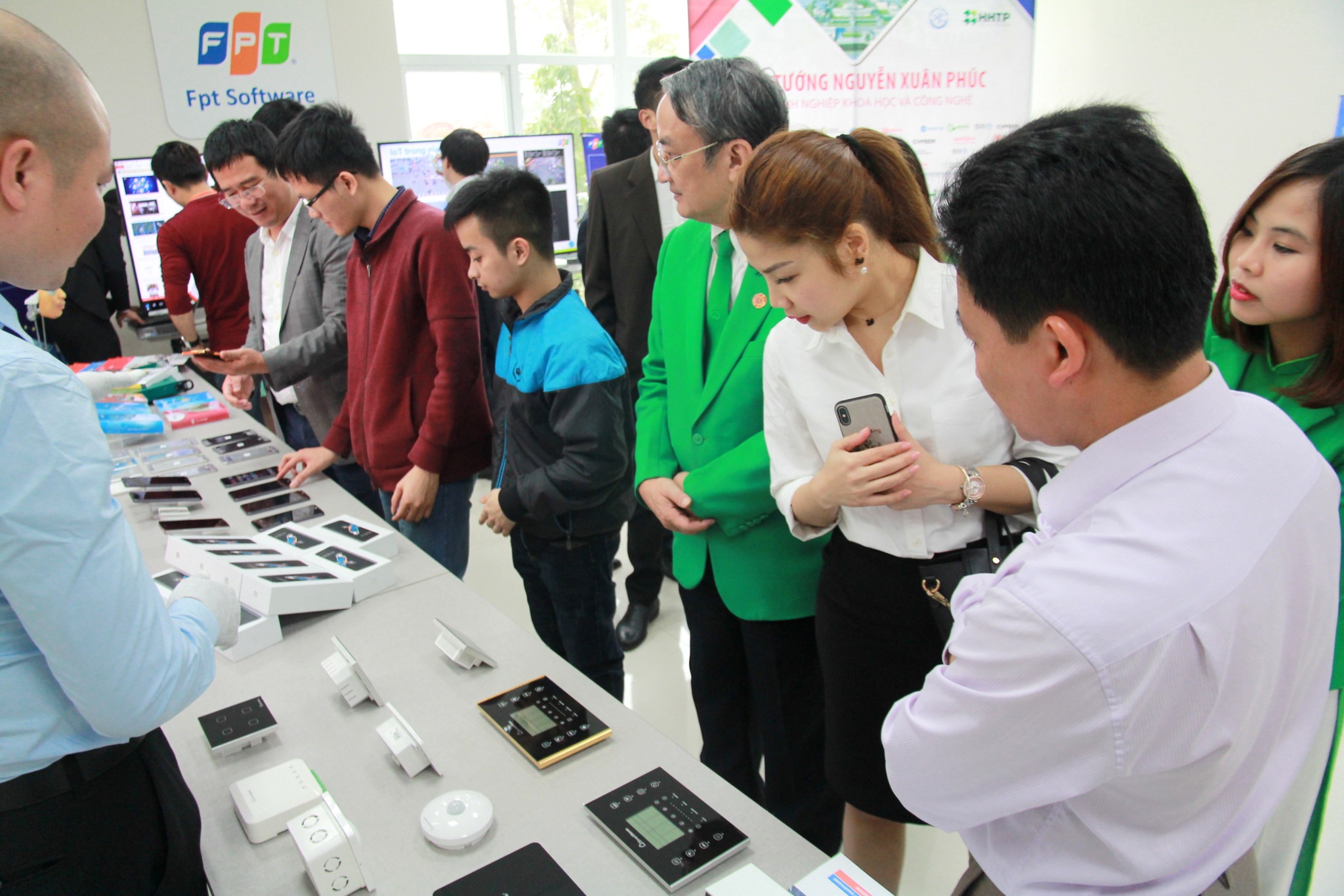 Bkav