International media stated AI View be new generation of world security cameras
04:43:00 | 01-12-2020
Right after the arrival of Bkav Corporation's AI View cameras in the United States, more than 286 international newspapers reported on the event, including major ones such as Yahoo, Finance, AP, MarketWatch, Markets Insider, Morning Star, Business Today, etc. Those also stated that the AI View product from Viet Nam would be the new generation of world security cameras.
Many reviews and compliments were given to AI View cameras. In comparison to normal cameras, AI cameras help customers save costs for servers and transmission. AI-powered image data processing will be carried out in real-time and right at the cameras, which means there is no need to transfer data to servers, thereby minimizing latency in information processing and ensuring privacy for customers. AI View cameras can perform the scenarios such as face recognition, people counting, social distance, face masks detection, fire detection, automatic number-plate recognition, car park space detection and so on.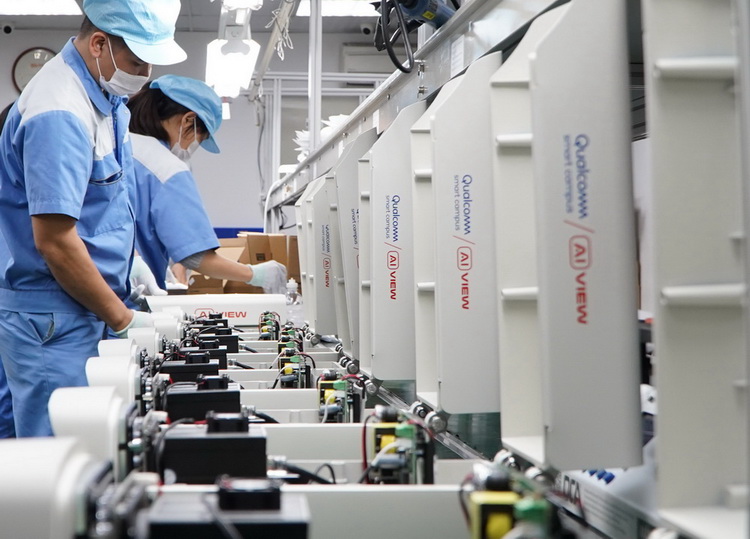 CEO Nguyen Tu Quang shared: "It shows that not only the US but also the world really needs pioneering solutions like AI View. We are facing a leading opportunity not only in security cameras, but also in AI, step by step building the national brand on AI."
In order to enter the United States market, AI View cameras has passed the tests and obtained FCC Certificate. Moreover, AI View cameras also meet the ONVIF standard, certifying that the product will be compatible with popular video management software systems in the world such as Milestone, Genetec and so on. Bkav Corporation has also joined the Open Security and Safety Alliance (OSSA) together with leading names such as Bosch, Qualcomm, Hanwha, etc. and is in the list of 150 companies in the world capable of providing the Image/Video Analysis Solutions.
Together with the United States, Bkav is promoting a series of AI camera projects in India, Mexico, Malaysia, Vietnam and some other countries. In India, Bkav is participating in projects on toll stations, smart cities, smart schools, smart lakes, etc.
Bkav