Successfully integrating Bkav eHoadon into Dtech software
02:09:00 | 20-10-2020
September 2020, Bkav Corporation successfully integrated Bkav eHoadon into Dtech software. Thanks to this integration, businesses using Dtech software only need to take a few more steps to export e-invoices instead of paper invoices, thereby helping to save time and costs.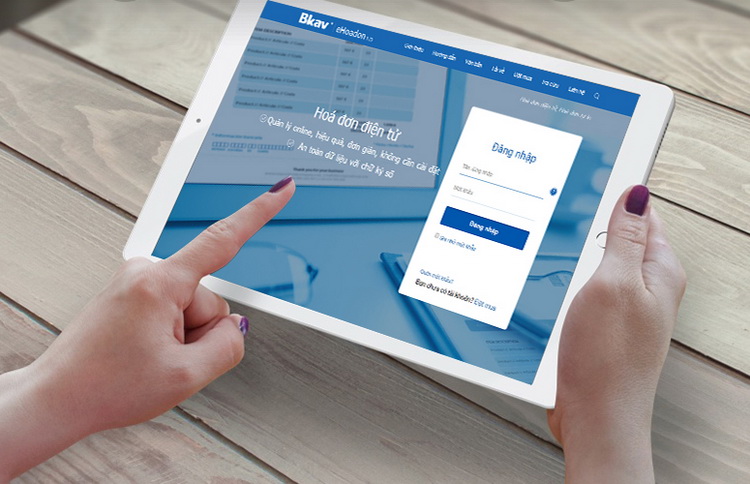 Dtech provides advanced solutions and services for accounting software, business administration software.
Mr. Nguyen Kho Din, Director of BkavCA, said: "Dtech is a software complex consisting of many business management modules provided to customers. The integration of Bkav eHoadon helps Dtech software become more efficient. This is a comprehensive solution that brings many benefits to businesses. With many years of experience working with large corporations, diverse industries and most accounting and sales software in Vietnam, Bkav was able to integrate Bkav eHoadon into Dtech software smoothly, quickly, without any difficulties".
In the trend of stopping using paper invoices, Bkav eHoadon solution is chosen by many customers because of its ease of use, high security and good price. A series of well-known brands in Vietnam are using Bkav eHoadon, such as Hoa Sen Group, Son Ha Group, Bitexco Group, Tan Hiep Phat Group, etc. These brands issue hundreds of thousands to millions of invoices each year. Therefore, the converting from paper invoices to electronic invoices requires a solution that helps manage invoices effectively, save time and costs. Bkav eHoadon developed by Bkav Corporation can meet such requirements.
Customer Center of Bkav eHoadon works 24/7 via 1900 54 54 14. Access eHoadon.vn for detailed information about Bkav eHoadon.
Bkav