The very first Bphone B86 delivered to their owners
01:48:00 | 20-05-2020
Bphone Store on Duong Dinh Nghe Street, Hanoi opened for sale 30 minutes earlier than planned. A lot of Bfans from nearby provinces stood in the queue from 8 a.m.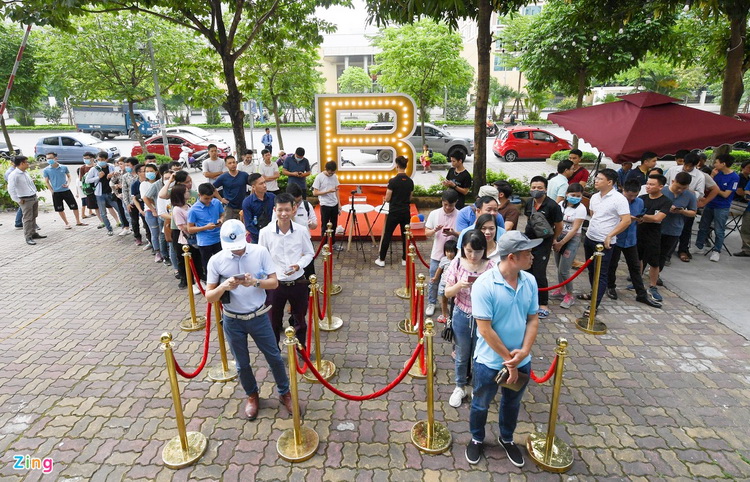 9 a.m. May 17th, hundreds of Bfans queued in front of Bphone Store at Duong Dinh Nghe Street, Hanoi to receive Bphone B86. Many from other provinces had taken the bus to the capital the previous night.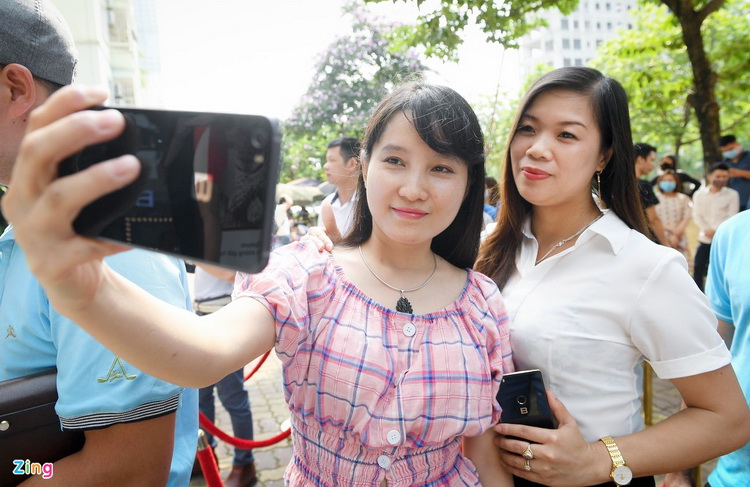 Pham Thi Thuy Trang went from Ninh Binh to Hanoi to buy 3 Bphone B86 smartphones, including pink for herself, black for her husband and white for her younger brother. She said that she used to take very few photos, but since using Bphone 2, she has recorded more life moments. The new color of pink and computing photography feature of Bphone B86 persuaded her to upgrade her smartphone.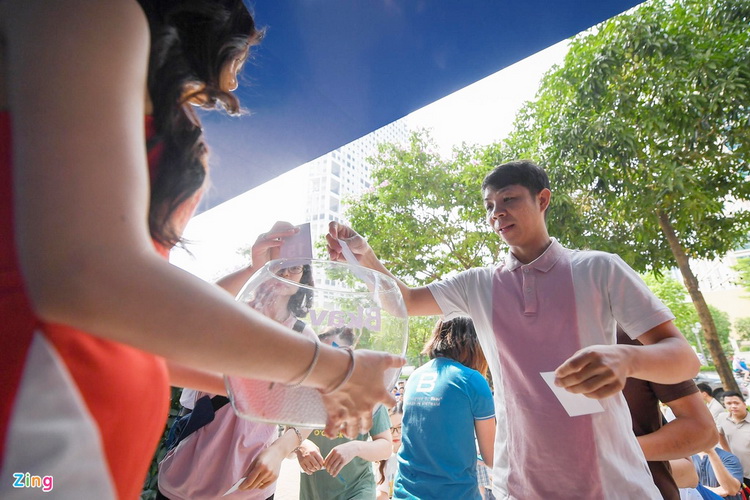 9:30 a.m. Bphone Store at Duong Dinh Nghe decided to open the door 30 minutes earlier to avoid Bfans having to wait long under the sun. Each customer was given a card for the Lucky draw. The reward was a Bphone 1.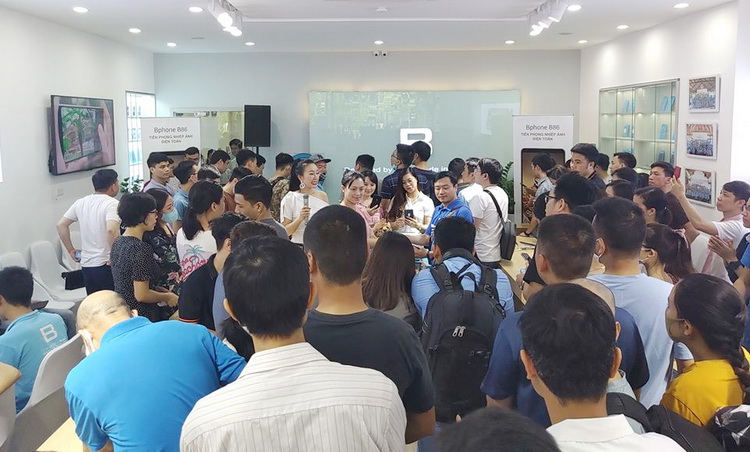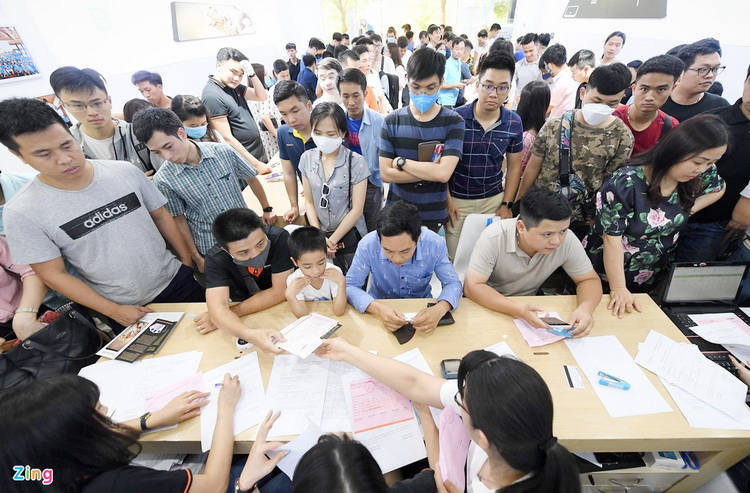 After only a few minutes, Bphone Store was filled by hundreds of customers.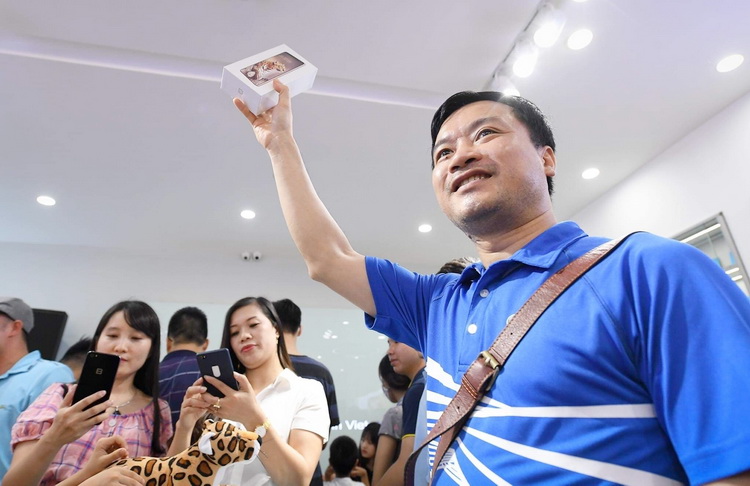 Huynh Anh Tuan from Hanoi was the first owner of a Bphone B86 smartphone. Tuan chose a blue version of Bphone B86, (Photo: VnExpress).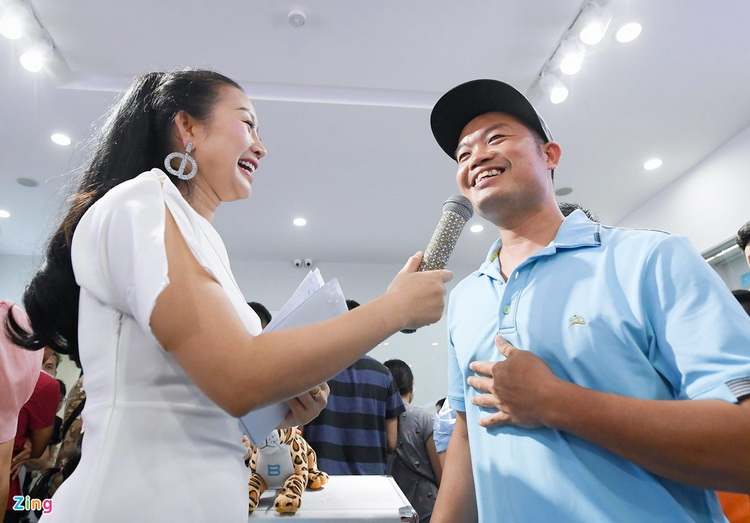 Pham Xuan Sach is the second recipient of Bphone B86. Claiming to be a Bkav fan, he went from Hai Duong from 5:30 a.m. Using Bphone 2, he wanted to upgrade to B86 for experience of computing photography feature and support Vietnamese goods.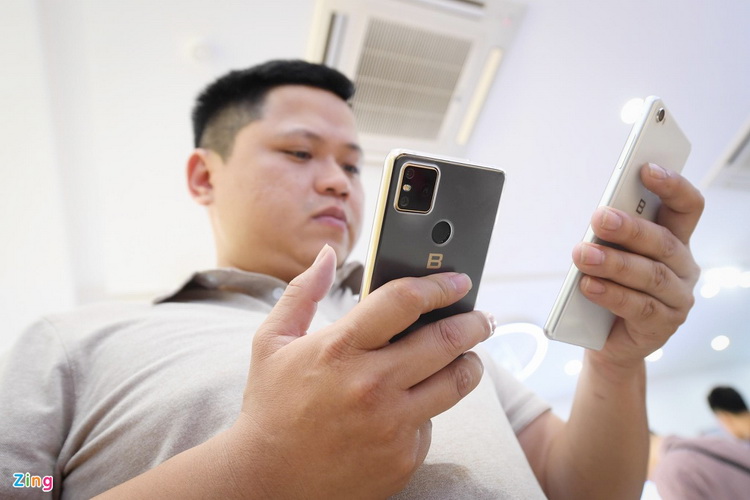 Pham Ngoc Giap, an architectural designer, decided to upgrade from Bphone 3 to Bphone B86 because the old phone dropped and broke the screen. He thinks buying a new phone is more economical than fixing the old phone. Moreover, B86 is water resistant. Deposit 1 million in advance, so he was directly discounted 1 million on the price, which means a Bphone B86 costs him only 7.99 million VND.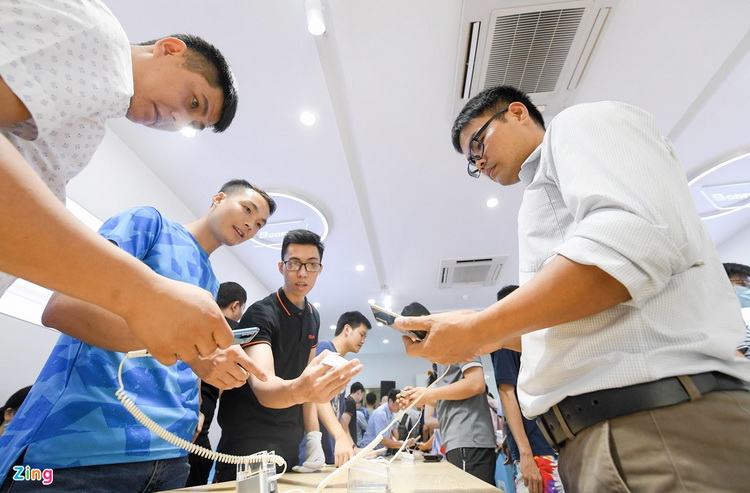 Bphone B86 experience area was always crowded. Nguyen Van Tien said that the keyless feature brought a strange experience, good security, and enhances the opportunity to find the device when lost. At the same time, eSIM helped to take full advantage of many carriers.
On the morning May 17th, many Bfans also had the opportunity to see the computing photography feature of Bphone B86 catching moments like water-containing balloon burst or apple dropping.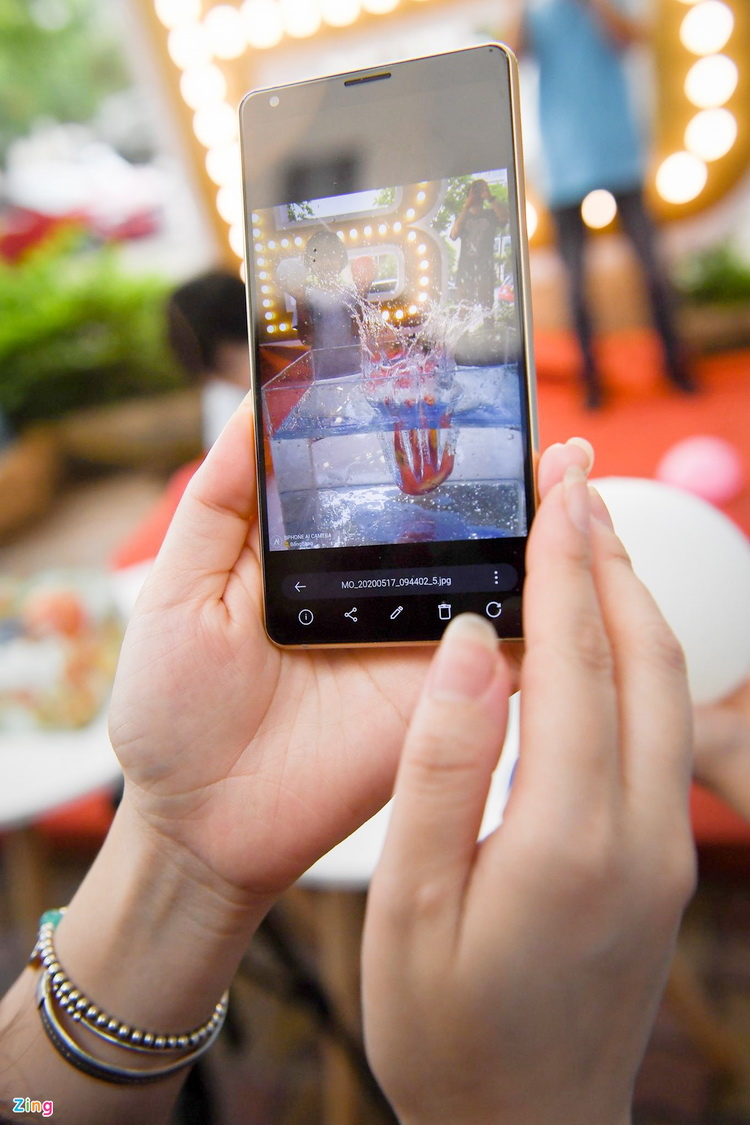 Le Duc Cong, who used Bphone 2 and Bphone 3, said that the photography feature on Bphone was quite good. Now the device is upgraded with computing photography, bringing more interesting experience for users. Catching the moment that an apple felt into the water was something he had never done with other smartphones.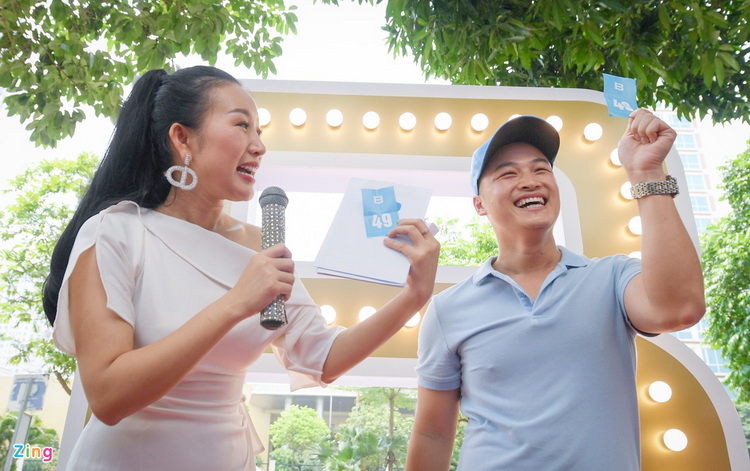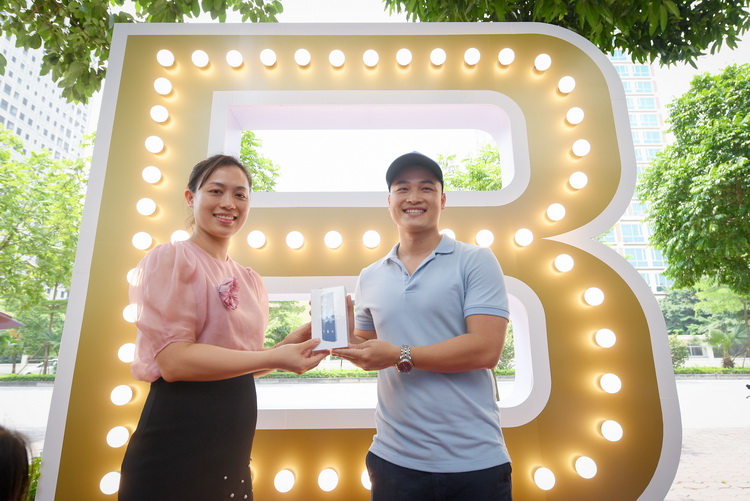 Being lucky to win the Bphone 1, Nguyen Van Nam from Soc Son (a district of Hanoi) said he was very happy because this was the only version of Bphone he did not have. After a long time using many different models, he trusted Bkav's products as well as Vietnamese people who could make good smartphones.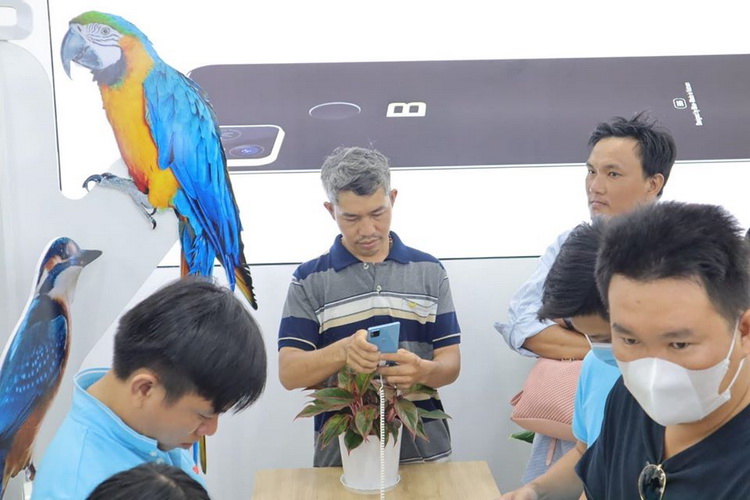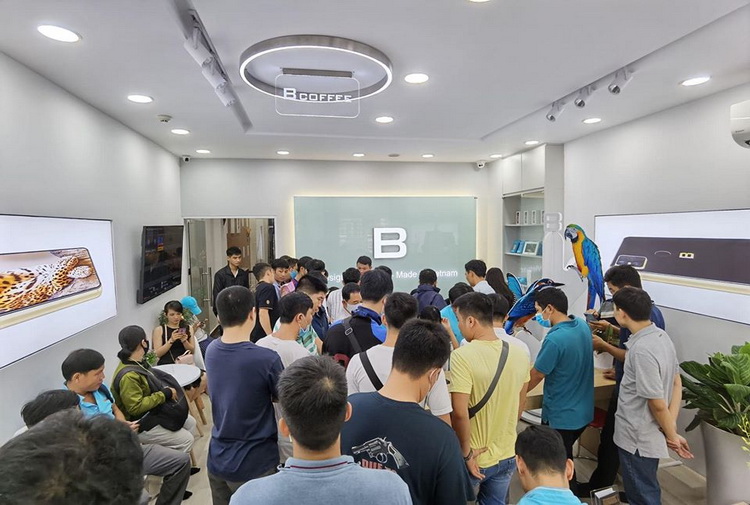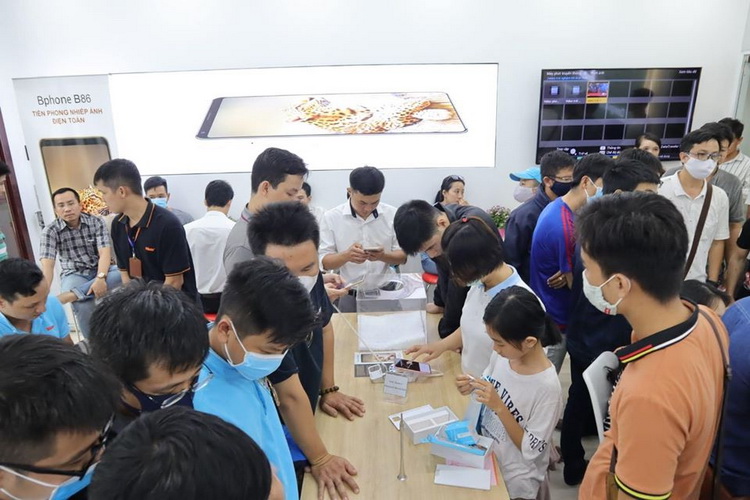 At the same time, Bphone Stores in Ho Chi Minh City, Nghe An and Da Nang provinces also welcomed many customers to experience and receive Bphone B86.
Bkav, Zingnews