'The outbreak of coronavirus in Viet Nam will not peak high'
04:10:00 | 14-04-2020
This is the latest sharing of Bkav CEO Nguyen Tu Quang on the Covid-19 pandemic posted on his personal page and Bphone Fans Club community. This is drawn from the research 'Covid-19 pandemic from statistics' conducted by Bkav Corporation in recent weeks.
Below is the quoted sharing of CEO Nguyen Tu Quang on Covid-19:
COVID-19: The outbreak in Viet Nam will not peak high like many other countries around the world - We can return to normal life.
When the enemy comes, even women must fight!
After many concerns, I and my colleagues have done a research in the past few weeks, with the topic COVID-19 PANDEMIC FROM STATISTICS.
The purpose is to find out its NATURE and maybe, it can contribute to the fight against the "enemy" COVID. At Bkav, we have a sentence saying that "Get to the HEART of the MATTER".
The study is based on statistics, where the numbers can speak and give us a scientific and general perspective.
The search result is long, so I summarize some of the conclusions below. If you are interested, you can read the full paper in the attachment.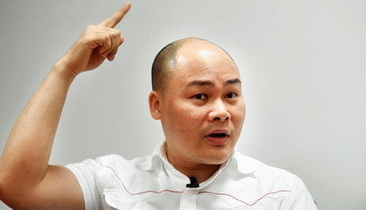 Some conclusions:
The strategy reducing the pandemic in Viet Nam has a much higher pandemic reducing coefficient than the SARS-CoV-2 infection coefficent. Therefore, basicaaly the COVID-19 pandemic in Viet Nam will always be under control as the facts are showing.
The analysis also shows that there will be NO HIGH PEAK in Viet Nam like in many other countries in the world.
The chart of new infection cases in Viet Nam will only appear small peaks with the occurrence of small outbreaks, and this can be prolonged but still under control.
After the social distancing, the possibility of ending the pandemic in Viet Nam is quite high. However, it is possible to re-appear small outbreaks, but this is completely under control. And so, if there is a new infection case after the quarantine we are not surprised.
As a country with experience in reducing the pandemic, we can restore production prior to other countries and become a country that can export necessities and technology products around the world.
Moreover, we can call on Vietnamese volunteer teams to directly support the countries in difficulties. With the kindness of Vietnamese people, I believe this can be done and create great opportunities for Viet Nam in the international arena.
Bkav