Plan of manufacturing ventilators to treat COVID-19 patients
04:08:00 | 13-04-2020
Bkav has completed the negotiation with the supply chain, ready for 9,000 workers and 4 factories to manufacture invasive ventilators to treat COVID-19 patients. It is expected that in the middle of May, the first machine model will be completed to apply for a permit for mass production to the Ministry of Health of Viet Nam. This was shared by CEO Nguyen Tu Quang on his personal page and Bphone Fans Club community on the morning of April 11, 2020.
CEO Nguyen Tu Quang said: "In the past few days, many Bfans asked why Bkav did not participate in manufacturing ventilators. Now is the time for me to be happy to announce that Bkav has completed its plan to manufacture invasive ventilator to treat COVID-19 patients."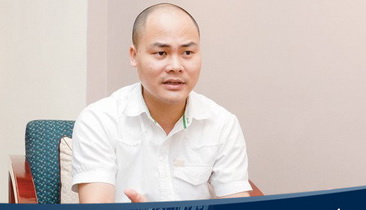 The COVID-19 pandemic is raging all over the world, no one can stand still. Right after it was reported that Prof. Tran Van Tho and Tran Ngoc Phuc wanted to transfer ventilator production technology to Viet Nam, Bkav has established a ventilator project research team.
The series that Bkav will manufacture is PB 560, which is compact and light weighted, provides oxygen and simulates breathing actions. This is considered a vital device to help doctors and heavily ill patients struggle with COVID-19 and the world is in severe shortage of these devices.
CEO Quang added: "Assuming the COVID-19 pandemic breaks out, along with other domestic manufacturers I believe Viet Nam will not worry about the lack of ventilators. Moreover, we can export to support other countries if the pandemic is still raging. However, I personally strongly believe that the pandemic in Viet Nam will be pushed back in the next few weeks."
Bkav