Bphone 4 launched early next year
11:28:00 | 04-11-2019
CEO Nguyen Tu Quang of Bkav Corporation has recently posted on Bphone Fans Club that Bphone 4 will be launched early next year, instead of this year as planned before.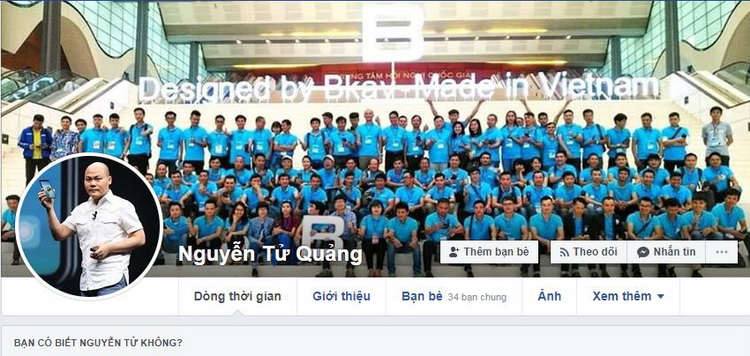 Nguyen Tu Quang's post on Bphone Fans Club
After 10 minutes, his post had 300 interactions including comments, likes and shares.
Bkav CEO will use this Facebook account to update official information about the Corporation, Bphone and interact with Bphone Fans Club members.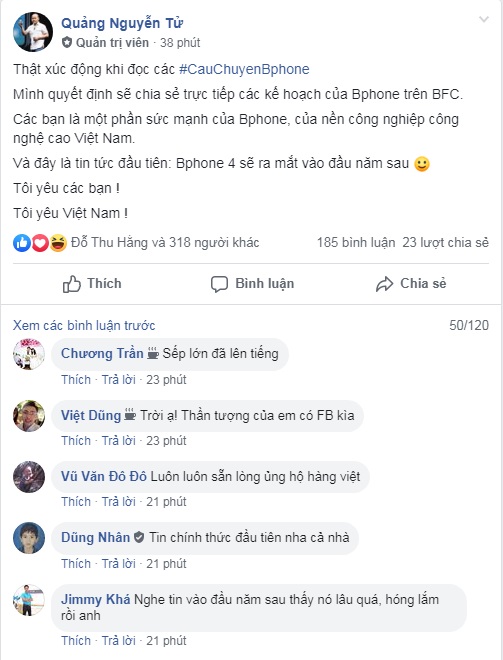 Screenshot of Bkav CEO's Facebook
Bkav is the pioneer with the mission to build Vietnam's smartphone manufacturing industry. The launch events of Bphone 1 (2015) and Bphone 2 (2017) were both voted as outstanding technology events of the year. December 2018, Bphone 3 was voted as the most favoured mid-range smartphone by the audience of prestigious technology review channels. At the same time, Bphone 3 won the Best Vietnamese Phone award in Tech Awards 2018 organized by VnExpress – the most read Vietnamese newspaper.
Bkav