Bkav listed Top 10 Vietnam Well-known Brands for the 7th consecutive time
09:30:00 | 03-09-2019
Not long after the award of Top 10 Best Vietnamese Goods – Services, Bkav Corporation continued to be in the Top 10 Vietnam Well-known Brands for the 7th consecutive time. The Award Ceremony in Hanoi on August 24 also named Vietnam Airlines, Vietnam Post, Viet Tien...
Vietnam Well-known Brands is an annual voting event organized by the Vietnam Intellectual Property Association and the National Office of Intellectual Property. The program aims to honor and recognize organizations and businesses that are constantly innovating to provide the market with brands and products of high quality, perfect services, actively contributing to the economic development of the country.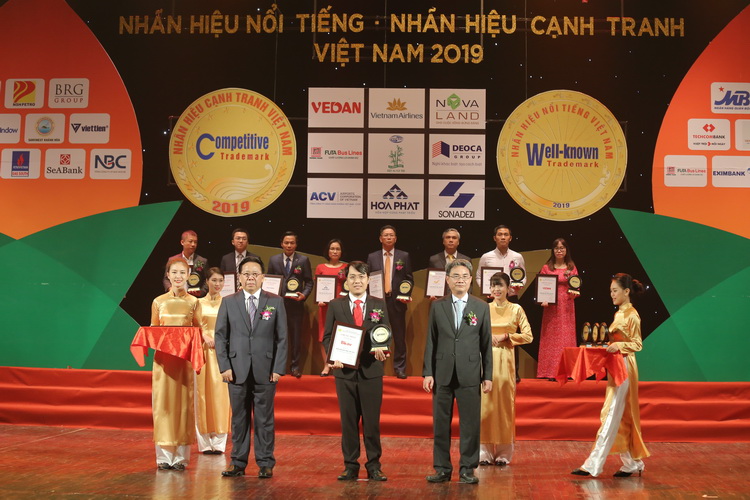 Mrs. Do Thu Hang, Bkav Director of Communications said: "Bkav is very honored to be in Top 10 Vietnam Well-known Brands for the 7th consecutive time. For us, this is a very noble title and also a result of our spirit Do your best, the rest will come".
Established in 1995, Bkav is a Vietnamese technology corporation that specializes in cyber security, software, smartphone and smart electronic devices, smarthome, etc. In many years, Bkav's antivirus has been honored as "Users' favorite information security product". Bkav antivirus software dominates the domestic market, chosen by up to 73.95% businesses.
Bkav is the pioneer with the mission to build Vietnam's smartphone manufacturing industry. Early July, Bkav's latest premium smartphone Bphone 3 was launched in Myanmar together with widespread distribution system and best customer services. The manufacturer just officially opened Bphone Store, bringing customers a full range of services including product experience, sales, technical support. Bphone Store is also a place for Bphone lovers as well as Bkav's customers to meet.
Bkav