A cross-border Bphone community gradually formed
04:02:00 | 02-08-2019
After a month of official launch in Myanmar market, the first Bphone 3 users in Myanmar are gradually forming a community. Especially, this community also attracts a number of Bphone lovers in Vietnam, the homeland of this high-end smartphone.
Answering VnReview.vn about the feedback from Myanmar market, Bkav media representative said: "quite well, in the right direction and Bkav continues to invest in this market". Bphone 3 was officially launched in Myanmar on July 4, distributed through Mytel mobile carrier. Bphone 3's distribution network here comprises nearly 100 stores nationwide. Three official warranty centers and 27 points to get warranty claims from customers have been established across the country.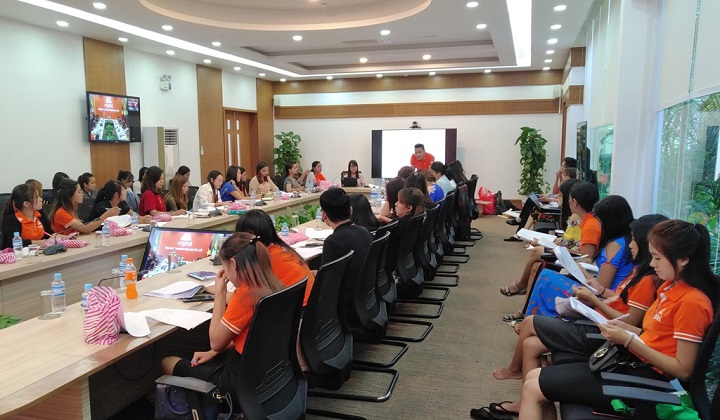 A training session of Bkav staff in Myanmar
In the last month, Bphone 3 users in Myanmar have been forming a Facebook community named Bphone Fans Club - Myanmar.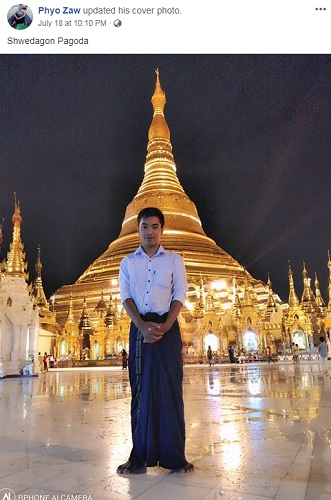 After purchasing Bphone 3, Mr. Phyo Zaw immediately took a picture with the Shwedagon Pagoda - the symbol of Myanmar and shared with his friends
Users are interested in the new concept "bottomless smartphone", "bottomless design"; evaluate Bphone 3's design beautiful, sleek with bright and sharp screen. The plus points of Bphone 3 listed by Myanmar customers are the smoothness, IP68 water and dirt resistance, excellent stacking macro camera and the unrivaled anti-theft feature.
According to the reviewer from Duwun Tech, a famous Myanmar technology newspaper, Bphone 3 is fast charging, has long battery, smooth game experience and attractive design. Its RAM is a little small (3GB), but overall and especially with a "Made in Vietnam" product, Bphone 3's price from 499,000 kyat is quite good.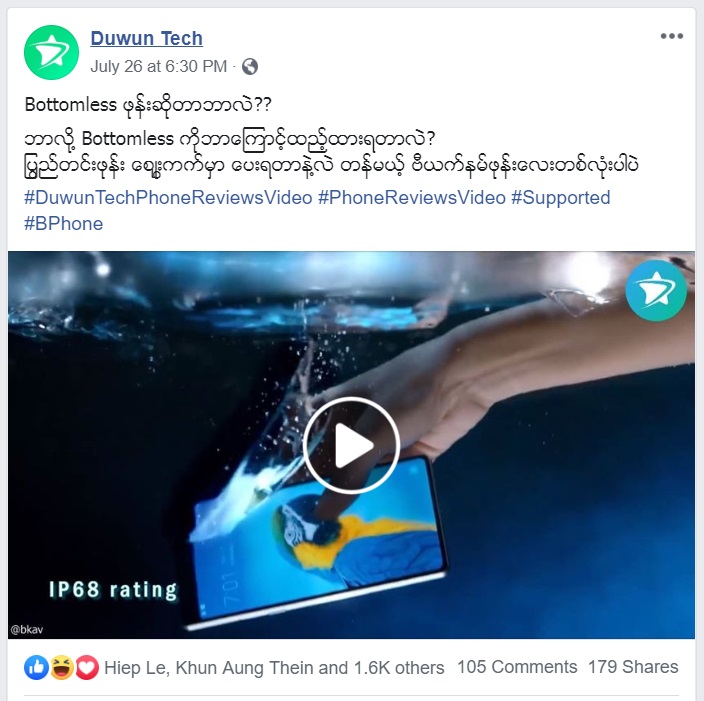 A Facebook user named Than Zin Cho said that he has searched the information about Bphone 3 and decided to get one (499,000 ks). According to her, with the anti-theft feature, if her Bphone got lost, she could lock it remotely with another phone. "Now I am no longer afraid of losing my phone", added Cho: "Bphone is equipped with sharp camera and water resistance capacity. It gives me the comfortable and luxurious grip feeling".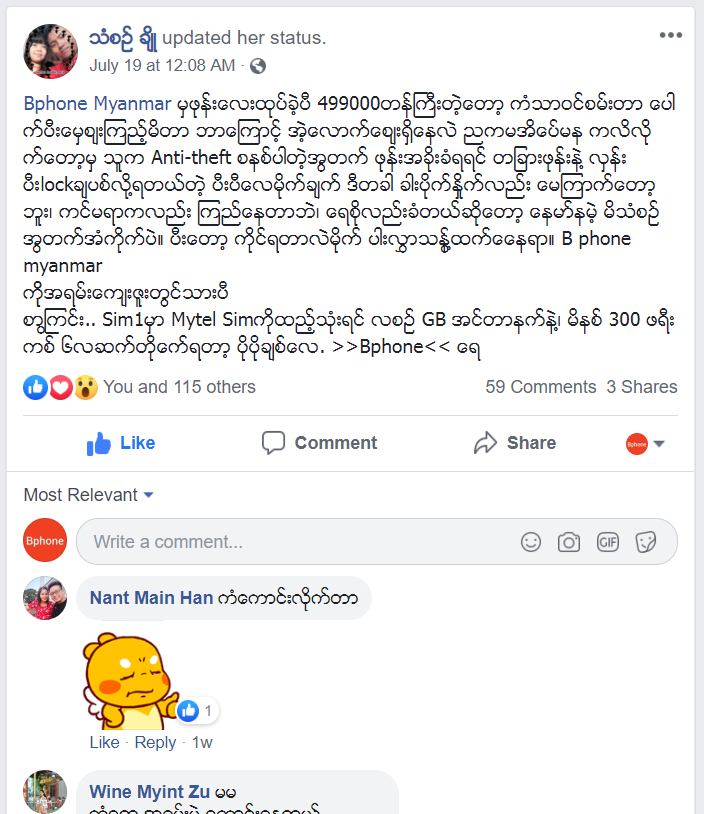 On his personal page, Nyi Lin Nyo, who just owned Bphone 3 a few days ago, shared that he was happy to be the owner of Bphone 3 just 5 days before his birthday. "This smartphone has waterproof feature so there is no need to worry about water splashing. Besides, with the price 499,000 kyat, I believe the quality is good". After using the device, he was most impressed with Bphone 3's ability to take macro photos. He also showed the evidence with series of photos he had just taken.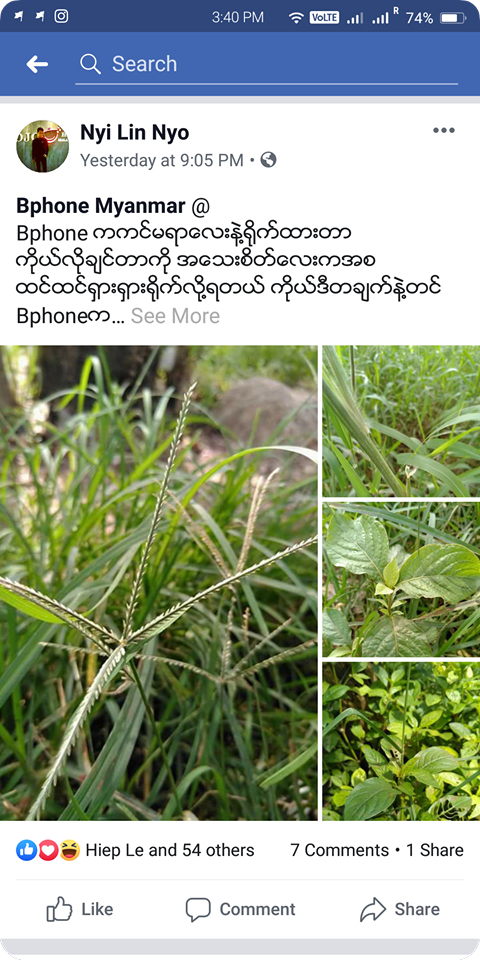 Macro photos shared by users Nyi Lin Nyo showing clearly each leaf bone, grassy fuzz. "This photo was taken by Bphone camera. I like Bphone because its photos are very detailed. That's what I like most", he wrote.
One interesting thing is that Bphone Fans Club - Myanmar also attracts Bphone users from Vietnam and becomes a place for Bphone 3 users from 2 countries to share with each other. The sharing maybe just a stacking macro photo of an insect with greetings, or the instructions to use the features of Bphone 3. The language barrier here is probably no longer a problem with Google translation, and the Likes express the same interest.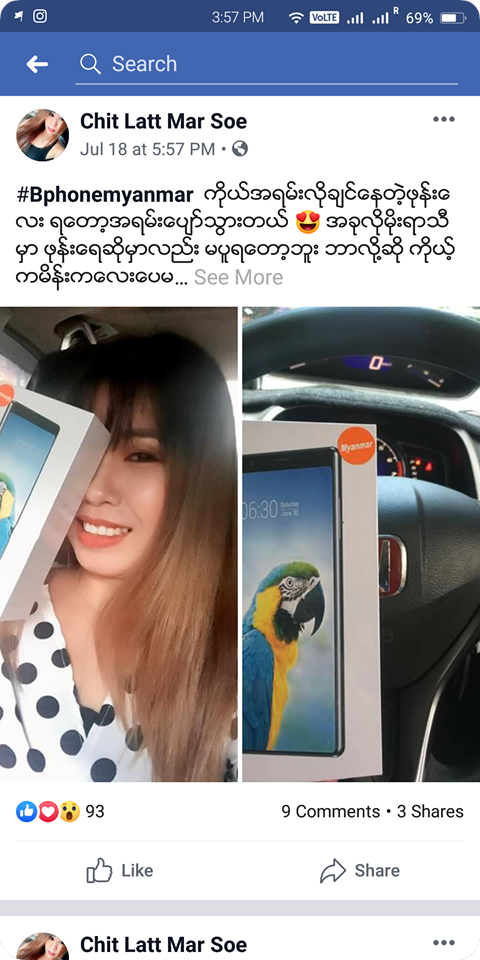 User Chit Latt Mar Soe bragged to her friends the new smartphone: "I get the phone I really really like now. This rainy season I won't have to worry about the phone anymore. I don't like to bring an umbrella with me even though I'm a girl. Bphone is water resistant, so it will be very durable".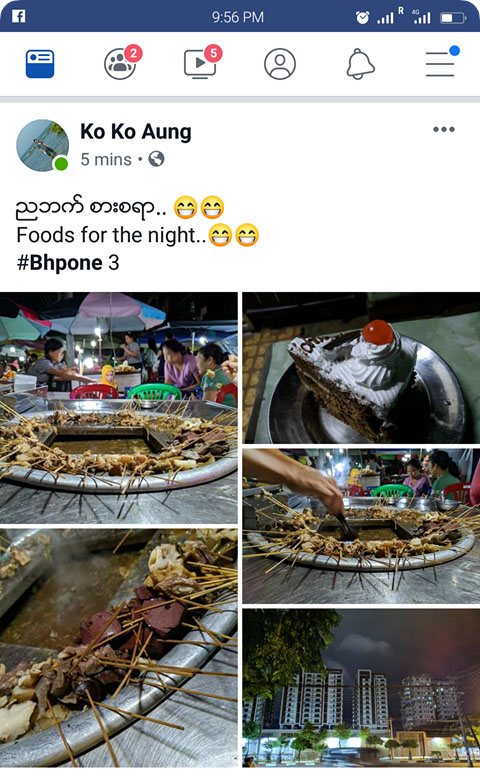 A Bphone 3 user took photos of night food on Myanmar streets.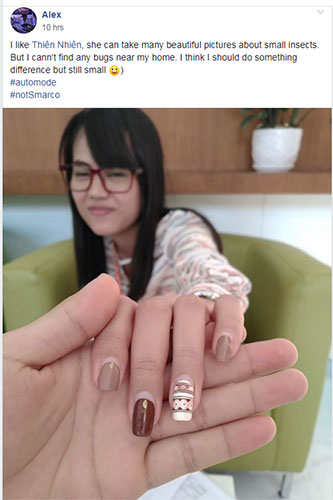 Bphone users in Myanmar and Vietnam began to share common interests.
The time 1 month in Myanmar market is not enough to evaluate a product a success or failure. However, the initial feedback of such users is a great encouragement for the manufacturer. Currently, Bkav and Mytel are coordinating to promote marketing programs. Hopefully with this momentum, Bphone 3 will have a strong foothold in its first overseas market.
According to VnReview