Forbes calls Bkav the first "AI Security force" to deploy Qualcomm Cloud AI 100
11:37:00 | 04-10-2021
According to a recent article published in the US magazine Forbes, when it comes to Qualcomm, the first technologies that people think of are the leading smartphone SoC platform as well as 5G connectivity solutions. However, you probably don't know that applications such as image recognition, speech recognition, natural language processing or data recommendation engines on smartphone platforms often require good AI processing power. After years of developing semiconductors, a software solution platform for AI applications on smartphones, Qualcomm has brought AI technology to edge devices and cloud platforms with its Cloud AI 100 acceleration chip.
Earlier this week, Qualcomm and Foxconn Industrial Internet, a subsidiary of one of the world's largest ODM manufacturers Foxconn, launched the Gloria AI Edge Box image processing solution using the Cloud AI 100 chip. This system supports up to 24 high-definition cameras for video analytics applications such as traffic analysis, security monitoring, and smart retail. Forbes said that Bkav AI Securiy force is the first customer to deploy Qualcomm Cloud AI 100 supporting Foxconn Gloria in its AI View smart security camera product line.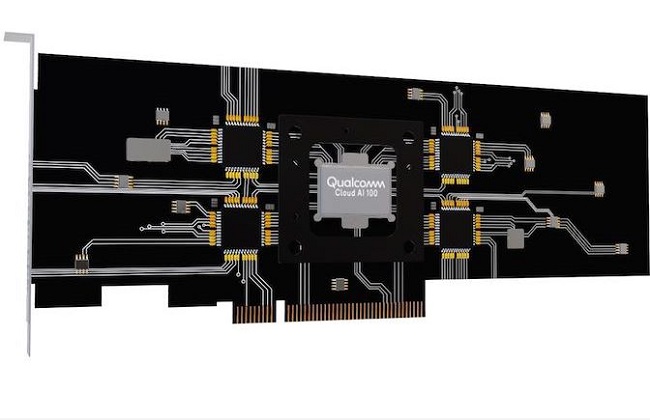 This is a turning point for both Qualcomm and Bkav. While Cloud AI 100 is Qualcomm's first foray into data center AI, for the Vietnamese technology company, it is like a guarantee of international capacity assessment. Not all manufacturers are trusted by companies like Qualcomm and Foxconn to take on the responsibility of deploying their products first in the world. Usually, they choose a number of reputable and capable customers to deploy and use their products first before officially launching into the market. Because, these customers will be able to give feedback and suggestions to improve the product as best as possible before commercialization.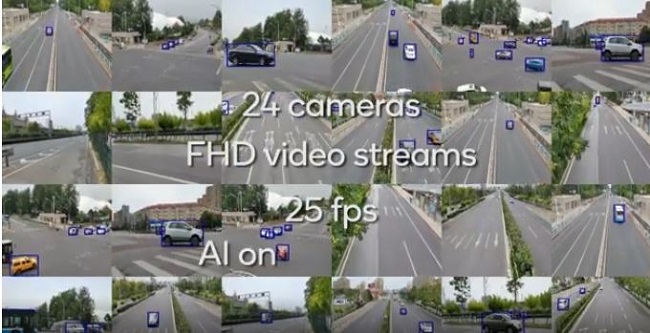 In Vietnam, Bkav is a partner with a close relationship with Qualcomm, since the smartphone product Bphone was first launched in 2015. After working with Bkav, senior managers of Qualcomm repeatedly said they were surprised about the capacity of engineers in Vietnam. "We are really impressed with Bkav's technical prowess and their dedication in the field of R&D", said Mantosh Malhotra, Vice President of Qualcomm Corporation, in 2017. In 2018, Qualcomm said its goal is to make Vietnam a major production center and support Vietnamese companies to participate in the design and manufacture of devices and export to the world. In 2020, Qualcomm officially opened its research and development (R&D) center in Hanoi - Qualcomm's first R&D facility in the entire Southeast Asia region. All of the above moves are marked by cooperation between Bkav and Qualcomm.
According to Forbes, Qualcomm has cooperated with Bkav to deploy Cloud AI 100 since late last year to evaluate what Bkav's AI View camera system can do.
Based on the same silicon engine technology derived from the Snapdragon Mobile Platform Hexagon and Tensor Accelerator architectures, Cloud AI 100 utilizes up to 16 AI cores (AICs), delivering 70 trillion operations per second (TOPS) with power Cloud AI 100's artificial intelligence computing is optimized for edge computing. Cloud AI 100 uses a whopping 144MB on-chip SRAM cache to keep as much on-chip memory traffic as possible.
Bkav has deployed Gloria AI Edge Box equipped with Cloud AI 100 chip in AI View camera system, however the application opportunities for this product are very wide and diverse. Supporting both 5G Sub-6 and mmWave (Millimeter Wave) connectivity, "The Gloria AI Edge Box manufactured by Foxconn will allow us to demonstrate incredible performance with low power and the competitive price point", said Nguyen Tu Quang, Chairman and CEO of Bkav. "Gloria will support us to accelerate AI applications in businesses and government, and revolutionize our work with smart cities, smart construction, and agriculture, among other verticals."
Obviously, the AI ​​market is hot right now, and performance-per-watt optimization solutions like Gloria are well-suited to the ever-expanding smart device ecosystem, so the opportunity is huge for both companies. Technical samples of the Gloria AI Edge Box will be available later this year and are expected to be available in the market in the second quarter of 2022. Qualcomm's AI 100 development kit is also equipped with the Snapdragon 865 platform server processor and 5G connectivity is being sent to development customers.
Source: VnReview