Bkav issues bonds for professional investors
04:21:00 | 15-06-2021
Bkav Corporation officially announces the issuance of 170 billion VND of bonds for its subsidiary, Bkav Pro. In the short term, Bkav only issues the bonds for professional investors with a minimum investment of 500 million VND. After this period, Bkav will list the subsidiary on the stock exchange so that all investors can purchase.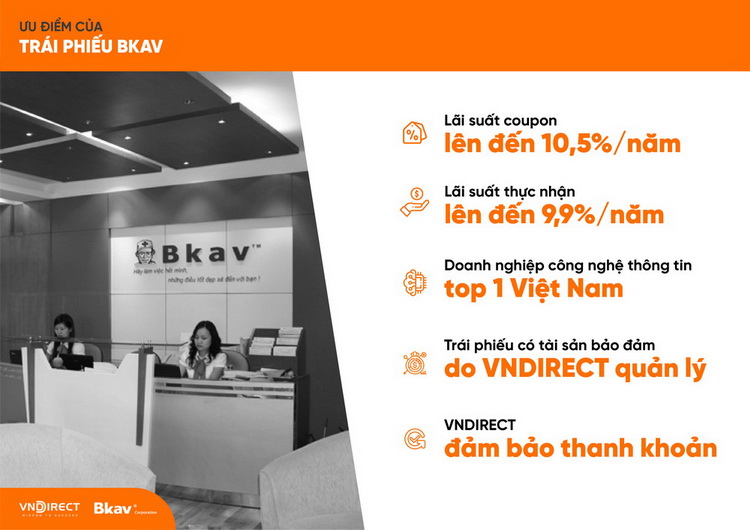 Bkav Pro Anti-Virus Software Joint Stock Company (Bkav Pro) is a member company of Bkav Corporation specializing in anti-virus software, cyber security, digital transformation and Camera AI View. Bkav Pro is one of the leading Information Technology enterprises in Vietnam. Its anti-virus product has the No. 1 market share in Vietnam, competing directly with foreign brands. The annual profit margin of Bkav Pro Company is over 61%, which is considered a high profit compared to the market.
Local securities company VNDirect, on behalf of Bkav, will issue the bonds with a three-year tenor and an annual interest rate of 10.5 per cent.
The sum collected from the bond issuance will be invested in developing Camera AI View - one of the most potential fields today, digital transformation, and affordable Bphone devices to approach more customers.
Bkav