Life in Bkav home
04:27:00 | 20-09-2017
Eight hours at the office occupy most of the daytime activities of each person. Therefore, the workplace should be as comfortable and convenient as their home. Based on such point of view, Bkav's board of directors have built the company office as the "second home" of every employee.
Walk barefoot and take a nap in the workplace
When employees come to Bkav every day, they should put their shoes on the shelves outside and walk barefoot in the office. During the break time, everyone can take a nap at their own workplace with a personal set of pillow and blanket provided by the company for each employee.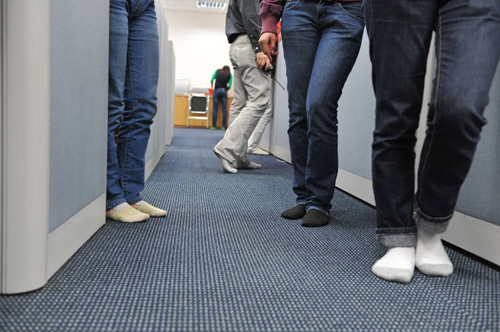 Floors in the entire workplace are covered with carpets and regularly cleaned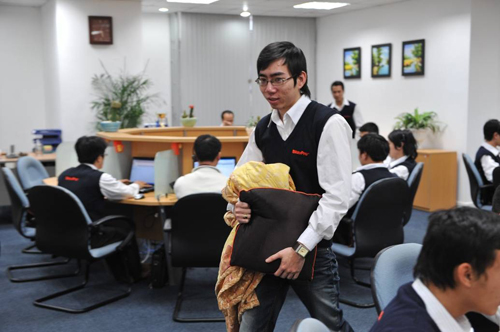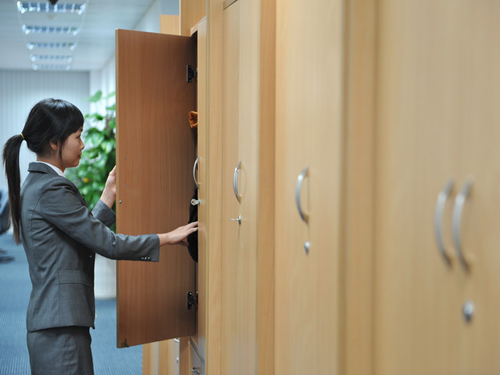 Personal cabinets make Bkav's offices always neat
Trees and fish tanks
Trees are not only arranged alternately among the work cabinets, but right from the office lobby the green color of the plant pots can be seen. Fish tanks with vibrant colors from various types of fishes are also located in crowded areas.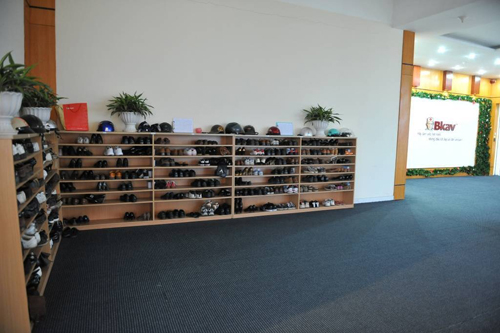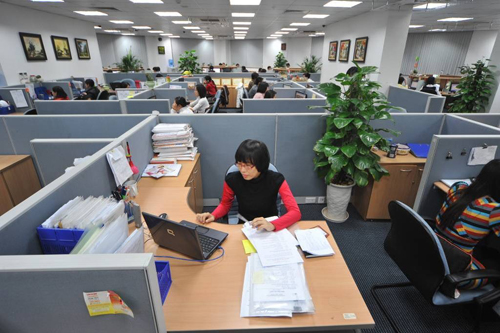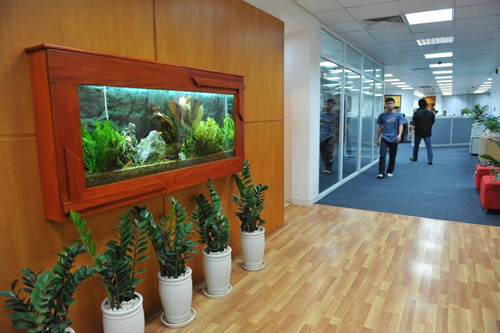 Exercise during the break time
Every day at 10 am and 4 pm, Bkav employees have a 15-minute break for pushup (for men) and aerobic or 6-step exercise (for women). It is mandatory for all employees of the Company, to help people do physical activity and relax, avoid feeling tired from sitting for a long time in front of computers.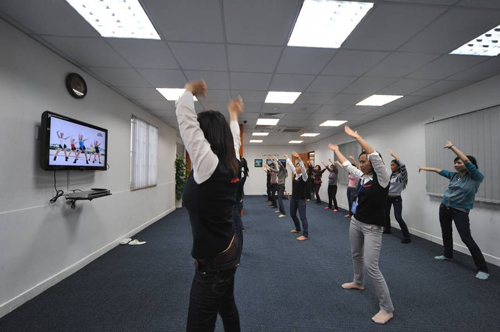 During the break time, the speaker system in all Bkav's offices across the country will simultaneously produce relaxing music and remind people to exercise.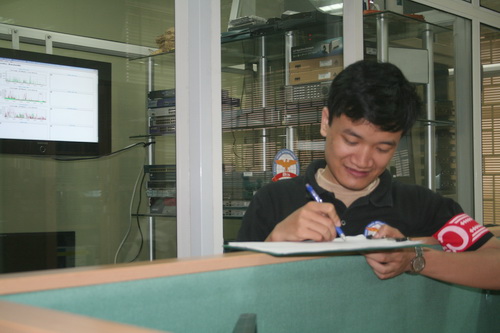 Ensuring that no employee "escape" exercise is the task of every Manager
At the end of each month, the company's pushup competition is held along with the birthday party for employees whose birthdates are in such months.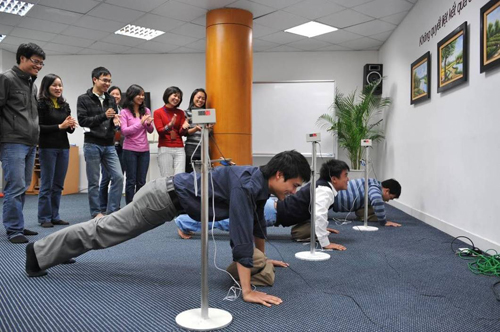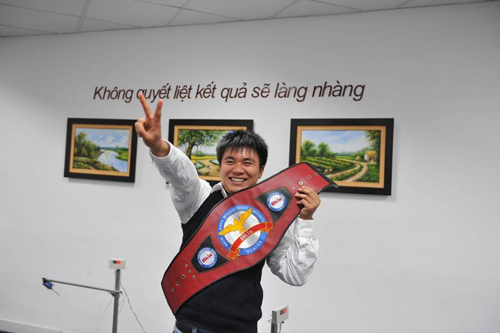 Winners in pushup competition are awarded championship belts and gifts to encourage their spirit.
Kitchen and Multi-function room
In order to ensure the lunch quality for employees, Bkav invested to build a kitchen with sources of fresh vegetables and meat offered by reputable suppliers such as Minh Hien fresh meat and Van Noi fresh vegetables, etc. After being cooked, rice and food are packed in sealed containers and transported by specialized vehicles to the offices before lunch time. If Bkav employees want to heat up their food, they can use microwave ovens arranged in each office.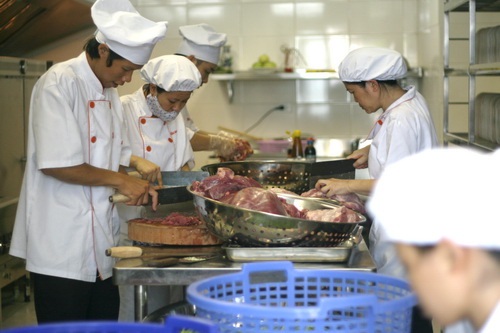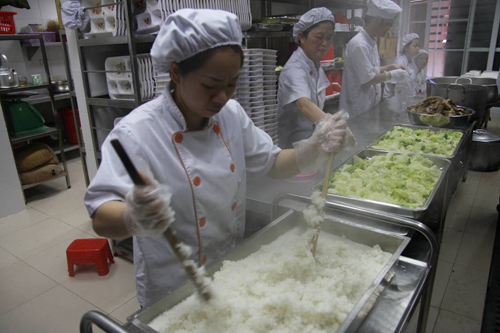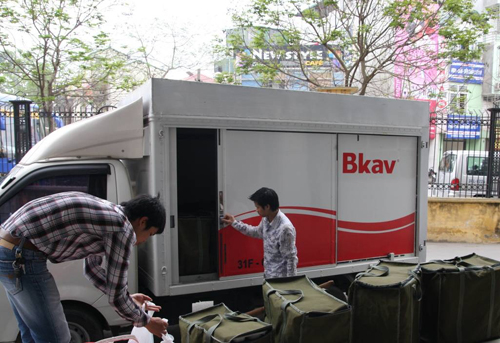 Bkav vehicle for carrying rice and food
The multi-function room is a place for lunch, break time exercise, birthday parties, month-end pushup competitions, small workshops as well as for dance club, voice course, guitar club, etc. in the Company.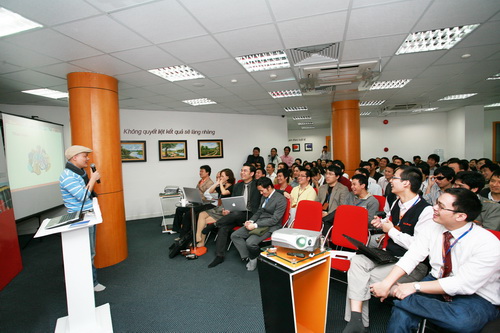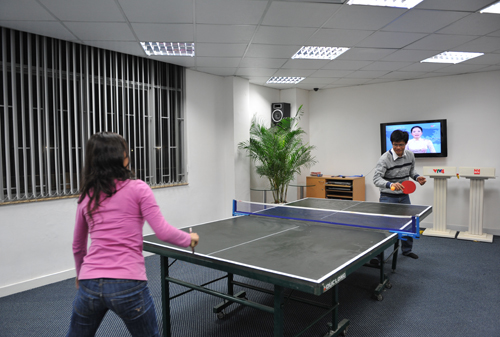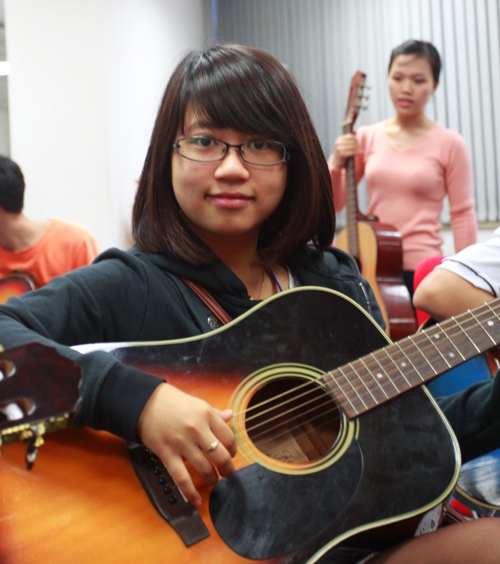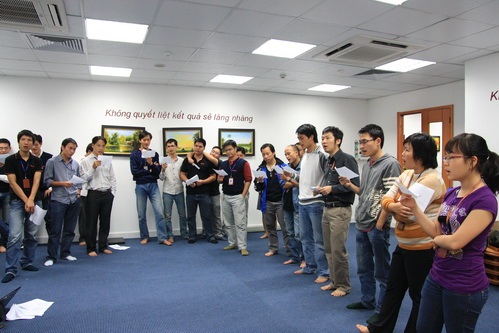 Slogans and wall pictures
Slogans show Bkav's original culture. Slogans and pictures are easily seen everywhere in the company from the reception and working areas, meeting rooms, Directors' rooms to the common areas.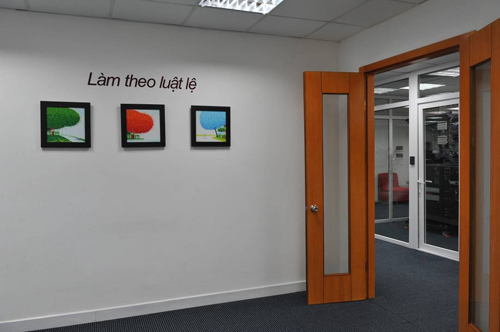 Automatic device system
To bring the most convenience for staffs, all Bkav's offices are equipped with the automatic devices such as smart lightings, high speed hand dryer, automatic flush valves, smart sensor faucet, and security alert system for buildings, etc. Especially, all these automatic devices are researched and manufactured by Bkav SmartHome – a member unit of Bkav Corporation.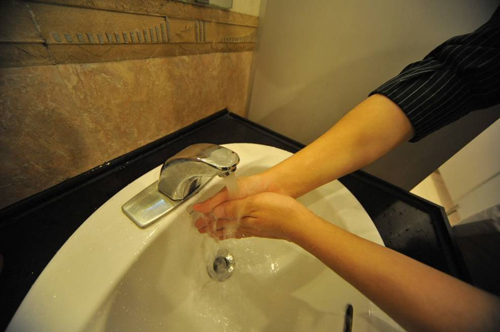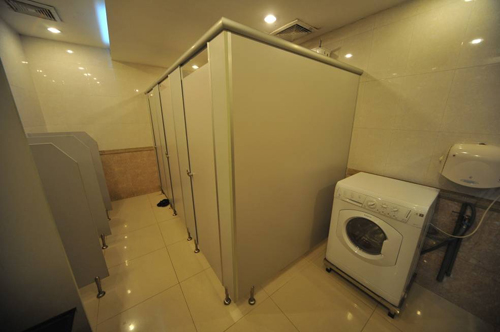 Wherever in Hanoi, Hai Phong, Da Nang or Ho Chi Minh City, all Bkav's offices are designed and equipped with the synchronized material facilities under "Bkav's office standard". Every small detail such as the height of desks and chairs (suitable for barefoot), tissue in the restroom, reminders of working and break time, lunch time on the public speaker system, etc. are specified in such standard. Thus, in every office, Bkav's staffs almost feel as working in their "second home".
Other images of Bkav's offices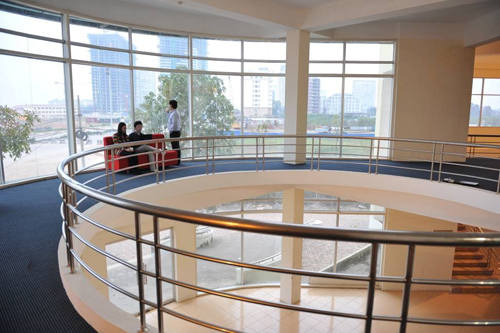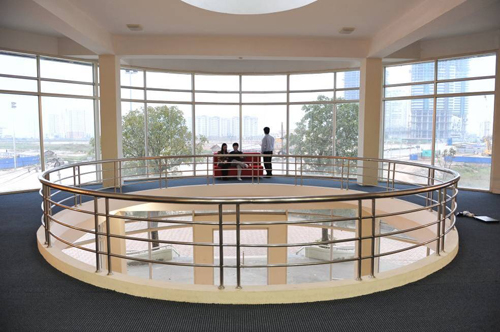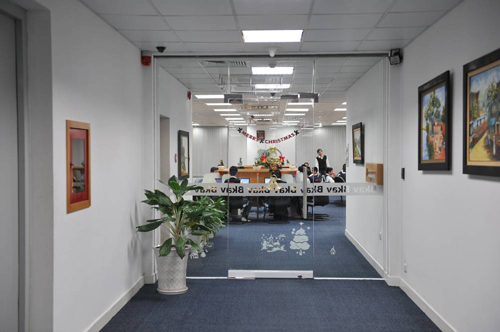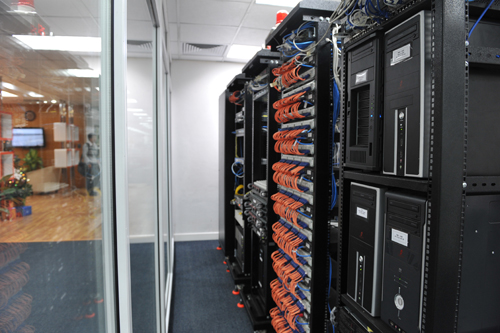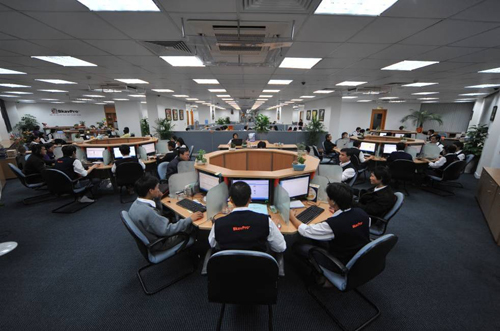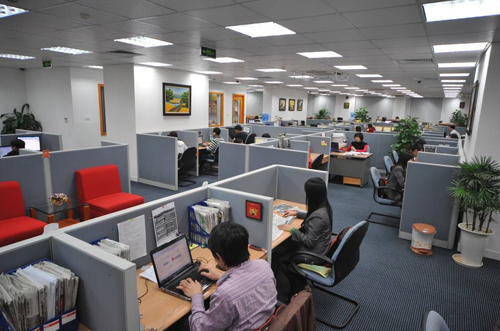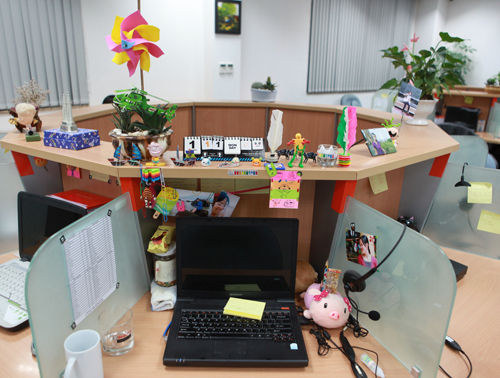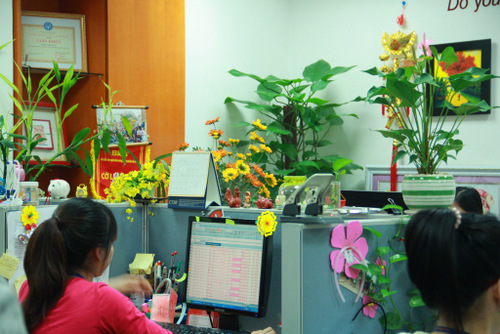 Bkav's staffs are free to decorate their workplaces.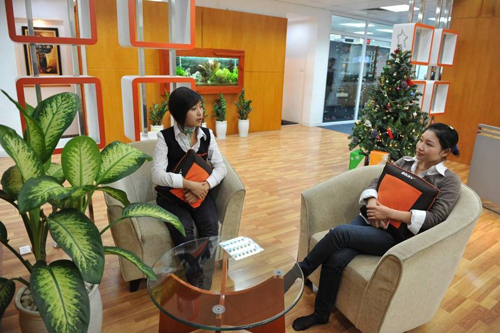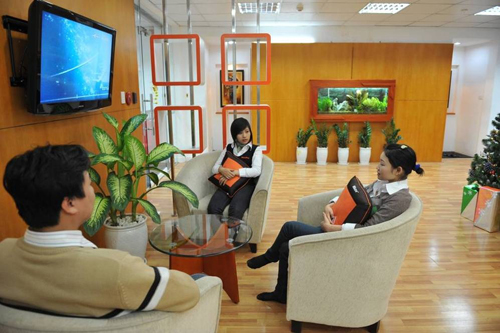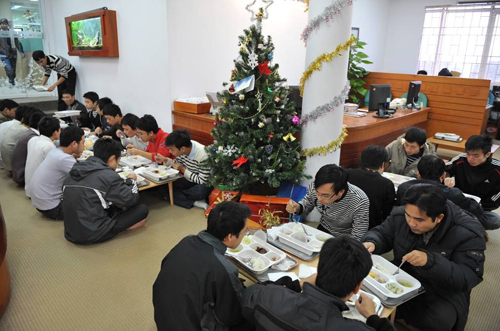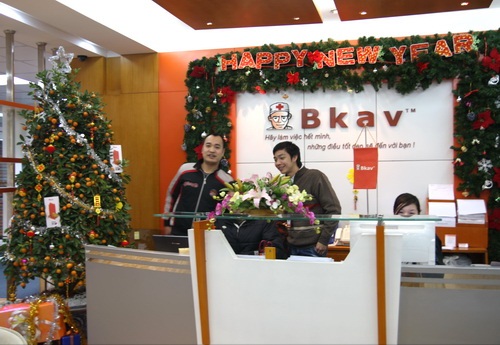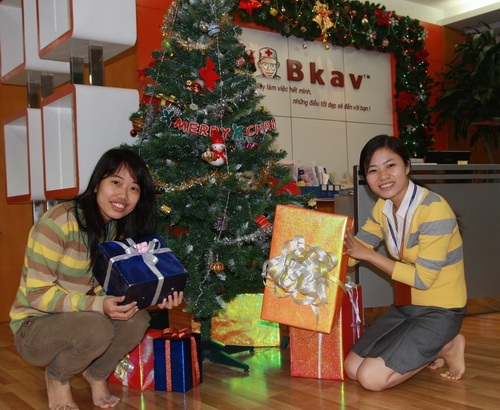 Bkav