Bkav Pro Mobile is launched to protect banking transactions on smartphones
05:19:00 | 11-11-2020
On November 10, 2020, Bkav Corporation officially launches Bkav Pro Mobile, the security software that protects smartphones. Bkav Pro Mobile is equipped with Artificial Intelligence (AI) technology, which automatically detects malicious software threatening to hack bank accounts of users, thereby ensuring the safety of banking transactions on smartphones.
In the past year, hundreds of billions of dong have been appropriated by hackers by stealing OTP of bank transaction. Recently, a victim lost 406 million from his bank account in just a few minutes. The main way of hackers is to trick users into installing malware on smartphones to steal OTP messages, thereby performing illegal transactions. Particularly in the first quarter of 2020, Bkav virus surveillance system detected more than 45,000 malicious software on mobile phones. Typically, the spyware family of VN84App collecting OTP messages to hack bank account infected thousands of smartphones in Viet Nam in a short time.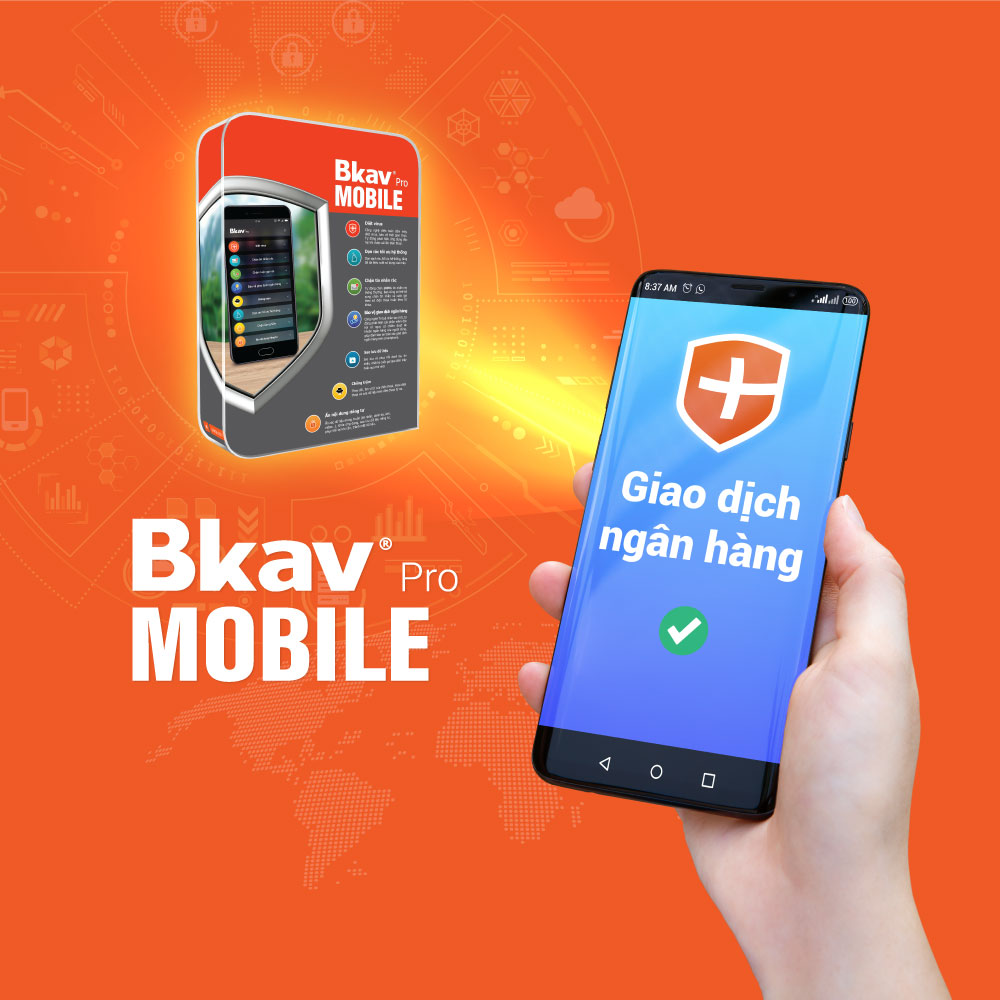 Mr. Vu Ngoc Son, Bkav Vice President in charge of Anti Malware said: "With Artificial Intelligence technology built into Bkav Pro Mobile, smartphone users can rest assured when performing financial transactions. The software will scan the entire phone, detect and help prevent malicious applications from stealing banking transaction OTP".
In addition to protecting banking transactions, an outstanding feature of Bkav Pro Mobile is its ability to block SMS spams up to 100%. The product is also equipped with technologies of blocking unwanted calls, anti-theft, locating your phone, backing up contacts, messages, calls and many other features and utilities.
Bkav Pro Mobile will be distributed on e-commerce websites with the price of 99,000 VND for 1 year of license. The product is also sold online along with other products on official website of the manufacturer. Besides, Bkav will coordinate with Vietnamese network carriers in distributing the product with packages to promote the implementation of Decree 91/2020/ND-CP on combating spam messages, spam emails, and spam calls. Users can also purchase the product at mobile phone stores, etc.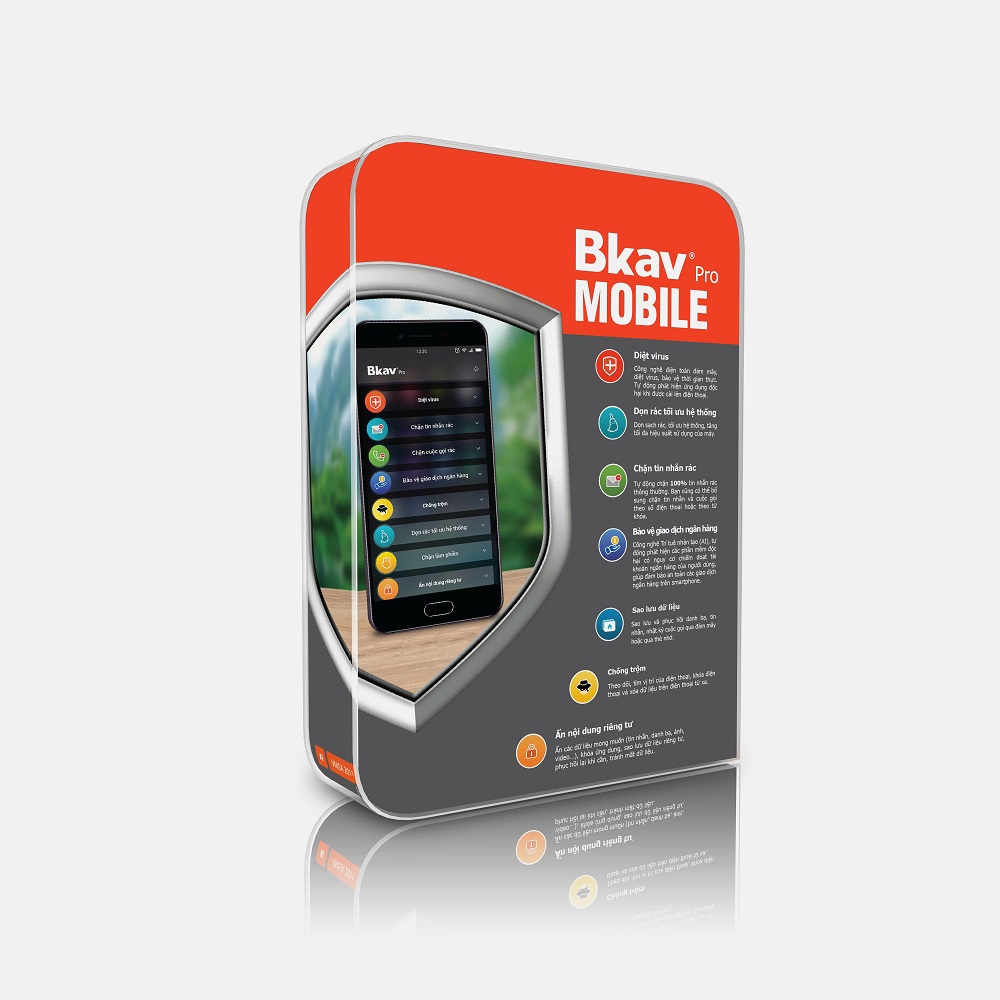 Bkav