Bphone B86 – Limitless experience
09:27:00 | 10-05-2020
Evening, May 10, 2020, Bkav Corporation officially launched the next generation Bphone smartphone at S14 studio – Viet Nam Television Station. The launch event was held online and livestreamed directly on channels of VTV, VTC, online newspapers and official channels of Bkav.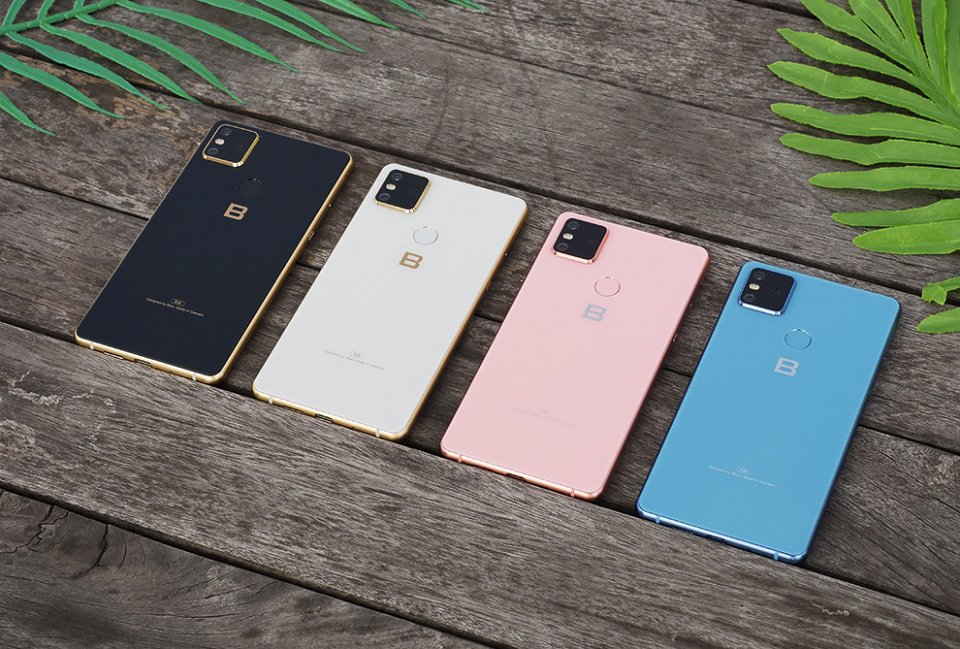 At 20:00, the launch event officially started with a clip of information about the product. Shortly thereafter, Mr. Nguyen Tu Quang, CEO and Chairman of Bkav Corporation appeared on the stage and shared: "From the bottom of the heart, over the past 10 years, we have always wanted and strived to bring Vietnamese people the Bphone with the best but at the most reasonable price. This is ambitious but not impossible. And today, I bring here a Bphone with Limitless Experience".
Bphone B86 - A pioneer in computing photography, offering limitless photography experience.
Those who have had the opportunity to hold Bphone B86 have the feeling of a luxurious design and firmness in their hands. It is equipped with water and dust resistance which is only available on the most advanced devices on the market.
Limitless experience together with the leading security capability of Bphone B86. The ability of finding lost devices has never been done the same by any other manufacturers in the world.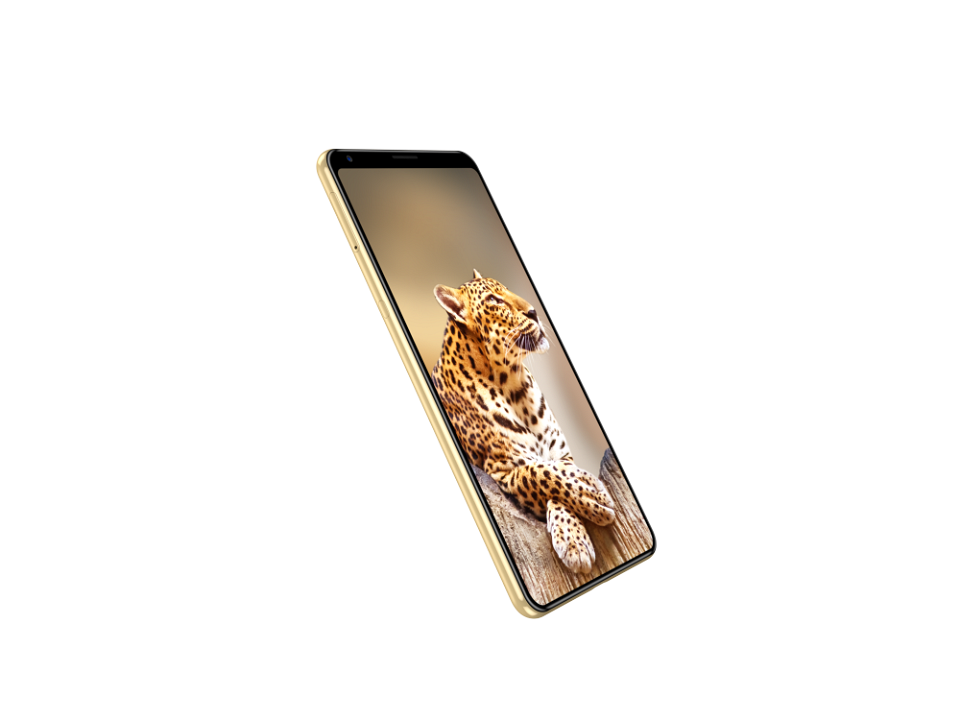 Limitless experience with trend-leading features such as bottomless and notch-less screen, macro photography, or Full Gesture control.
Customer service, on-site warranty and maintenance services are unexperienced with other brands.
Bphone Store brings the most advanced services about sales, customer care, warranty and technical support.
Launching Bphone B86
Mr. Nguyen Tu Quang, CEO - Chairman of Bkav Corporation appeared on the stage with Bphone B86 - the main character of the event on his hand. Mr. Quang declared: "Bphone B86! Minimalist design with equal edges and no chin. First smartphone with no keys. Camera cluster is big, and we call it both good and beautiful".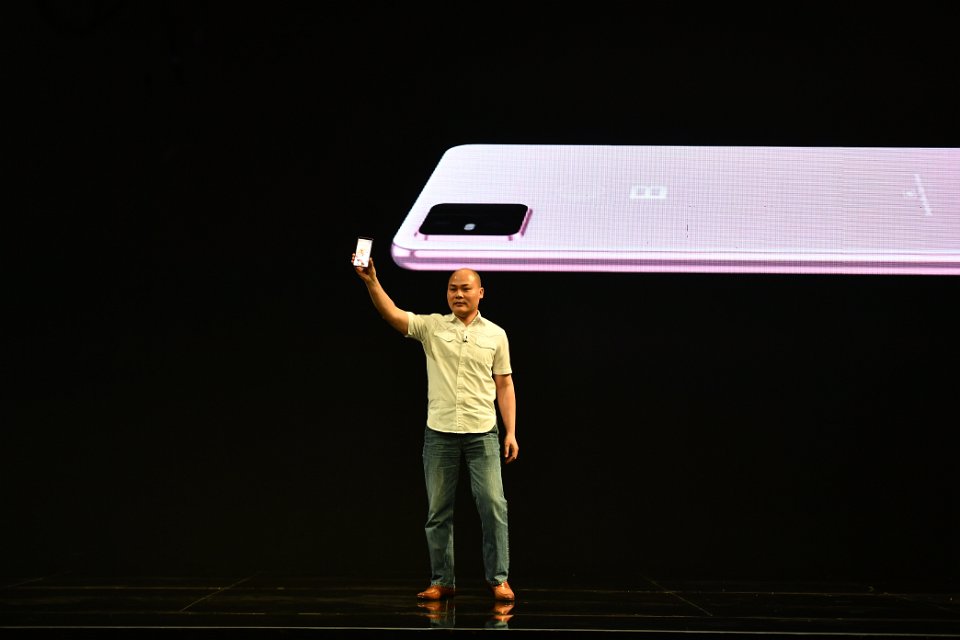 Bphone B86 has a minimalist design with equal edges and no chin.
Bkav designed Bphone as a glass sheet. Bphone B86 is a rare device in the market with equal edges and no chin. The forehead, which was the trademark of Bphone 3, is now narrower.
Moreover, Bphone B86 has no keys. Overcoming other designs, Bkav produced the first device without keys. Therefore, the device looks even more minimalist - Like a single glass sheet. Few devices in the market can do this. To reach the level of removing all keys, Bkav solved it with technology and software.
Bphone B86 has a large camera design. It is due to its features, so the appearance must be commensurate with the inner strengths. In other words, camera of Bphone B86 will be both good and beautiful.
A large camera leads to a large contact surface, which is easily scratched. However, that is also included in Bkav's design calculations. The edge is raised by 0.15mm to limit the glass contact when placed on the table, while removing the direct contact on small grains of sand. In addition, this is coated Gorila glass tempered glass.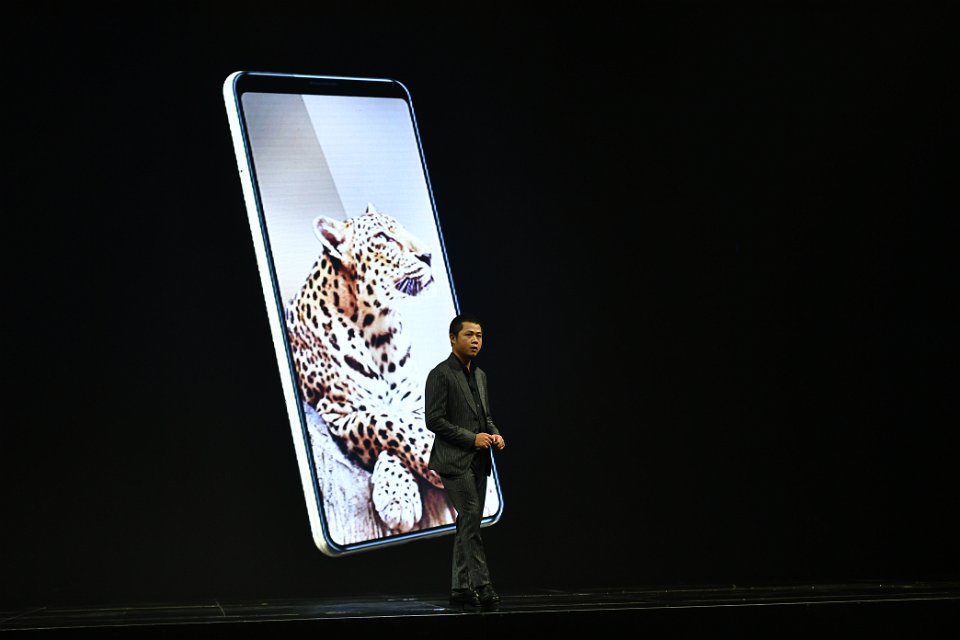 Bkav brings the first physical keyless device, one that owns strengths, minimalism and sophistication.
This year, for the first time Bphone B86 has new colors, namely pink and blue. Not only that, the corner of Bphone B86 is also softer and sexier.
Computing photography - Beyond the limit
Camera on Bphone B86 has surpassed the limits of traditional techniques, helping you to freely create images easily. Taking photos of frozen moments becomes simpler and more exciting. This feature can also be used to capture product advertising images in a more vivid and easier manner, everyone can take themselves beautiful frames, like the photos above. Bkav calls it Computing Photography.
The second limit that Bphone B86 has overcome is the limit of recording image details of small sensors on the phone. sCorrection technology is developed by Bkav engineers and data is processed from the beginning. Other high-end phone manufacturers use AI to process and reproduce image information based on captured images to improve image quality. Bkav uses computing technology, intervening right from the raw light data before reproducing the image. Preserve at maximum the fidelity of color, sharpness of image, softness of details, minimize the noise, approach the most accuracy, before further processing by AI algorithm.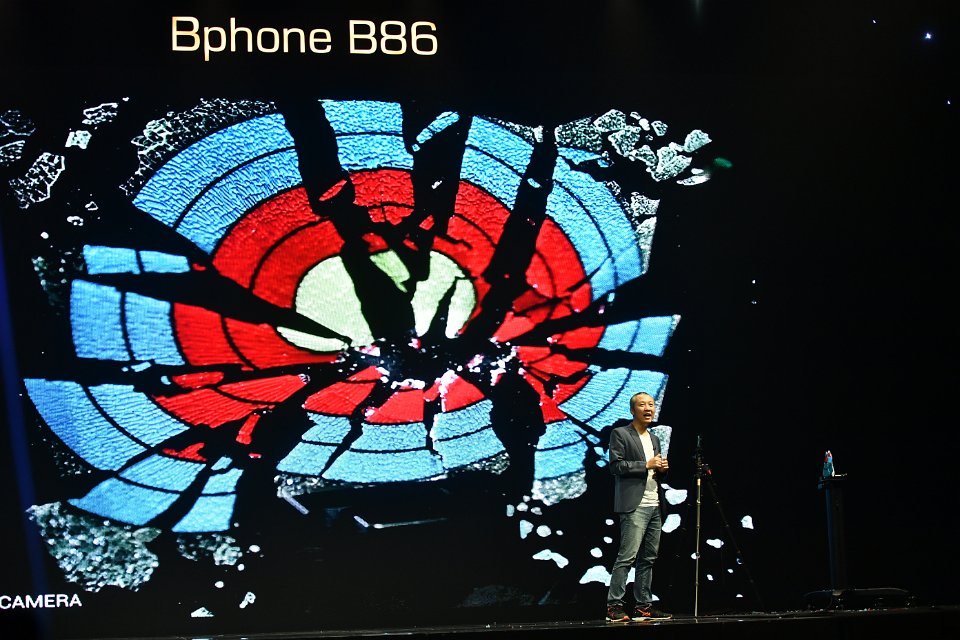 The third limit that Bphone B86 has overcome is the physical limit of the phone lens system. Bkav has developed sMarco technology to overcome this limit. sMacro is a computing technology that Bkav has developed and put into use from Bphone 3. On Bphone B86, Bkav has upgraded this technology so that users can choose a wider sharpness range of images according to their wishes. In particular, on Bphone B86, Bkav provides a function specifically for online sellers, which is product capturing.
With this function, the product has the necessary magnification, while every detail is sharp, showing the right colors and materials. In particular, the manipulation is extremely simple, users only need to hold up the camera, align the frame and press the shutter button. No professional camera or smartphone can do that simple.
Not only that, with computing technology, Bkav has made a lens with a standard focal length to be able to capture images with wide-angle effects. With only one main camera, Bphone B86 can provide the feature equivalent to 3 cameras with standard lenses, macro lenses and wide-angle lenses. Bkav calls it Computing Photography.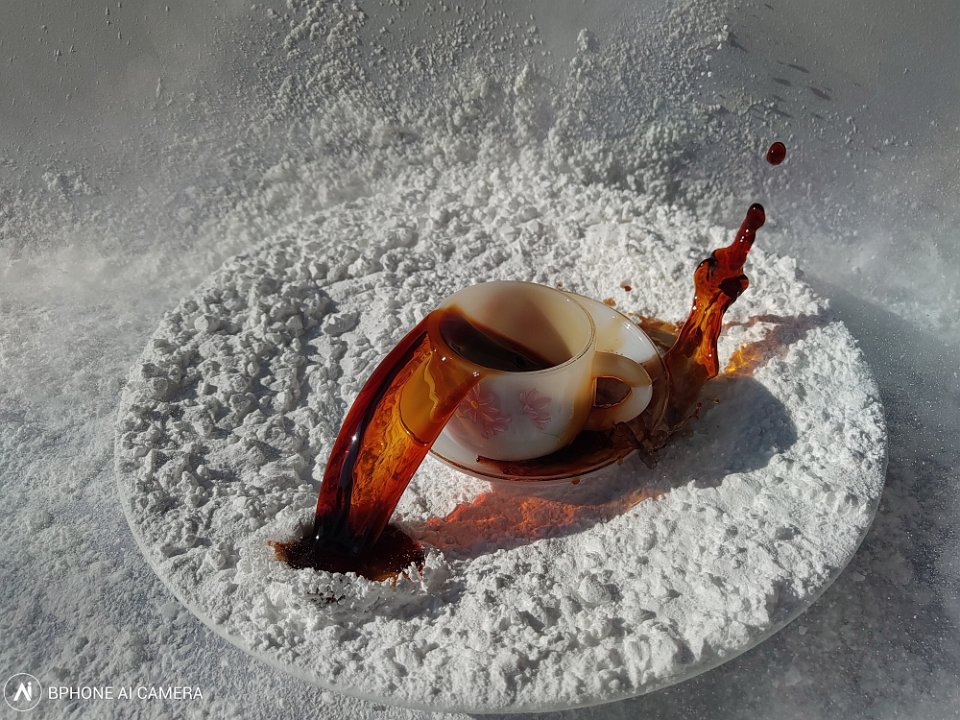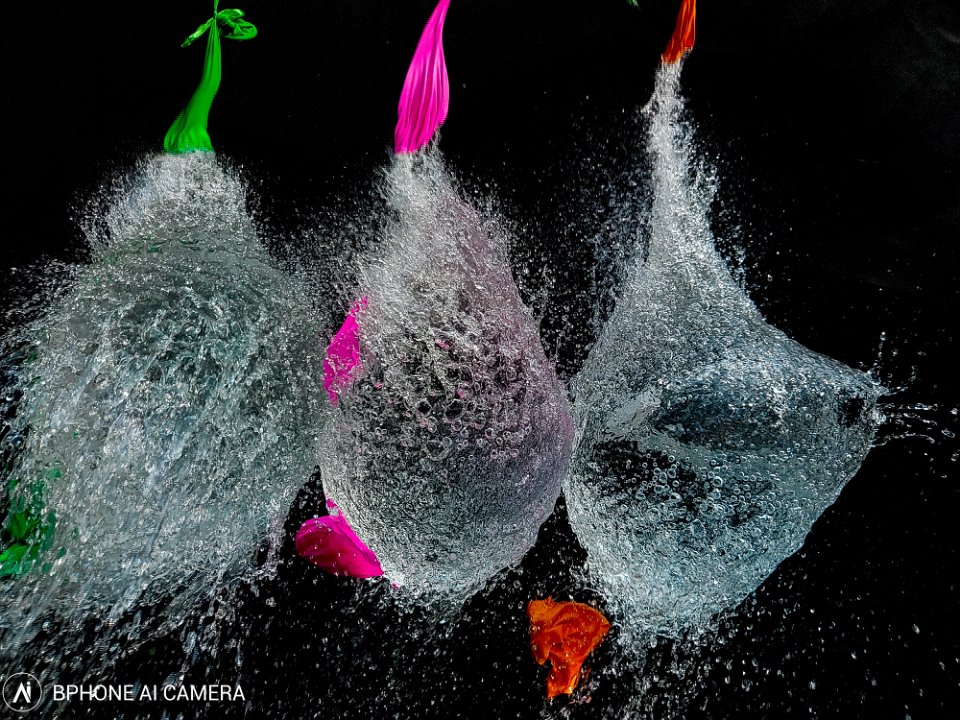 Balanced cooling technology
This year, Bkav used the Snapdragon 675 processor, and this chip has an AI processing core 2.5 times better than Bphone 3 Pro, bringing faster and smoother processing capacity.
0.4% is the number of Bphone batteries that are under warranty during the usage period. This number tells the quality of the battery which is a traditional strength on Bphone lines. Electronic design technology and component quality are the two basic factors that determine battery quality. This year, the challenge is to balance graphics and AI processing performance and battery endurance. The key lies in cooling technology.
A good cooling technology is a balanced cooling technology. If the cooling occurs too fast, the CPU heat is transferred to the machine frame. This makes the users feel that the device is hot, greatly affecting the experience. Conversely, if the cooling is not good, the internal parts are kept hot, reducing the performance and lifespan of electronic components, especially batteries. Bkav engineers must analyze all those issues. Bkav builds models that simulate the cooling process of Bphone. The heat sources come from the CPU, screen, camera, and speakers that are arranged largely in the upper part of the machine. Heat exits include the metal part of the frame, the cooling materials have different heat transfer and heat direction coefficients.
The balanced cooling solution is to calculate the heat exist of the materials. This principle is similar to regulating the flow of water, where the valves conduct heat from the CPU in the Z direction to the metal frame and a system of valves guide the heat along the body in the XY direction. Based on this principle, Bkav has arranged a variety of heat sinks of different thickness to participate in balancing the heat transfer. Thanks to that, we have solved the cooling problem, thereby helping the battery to be durable and offer an limitless experience for the users.
Bphone B86 is equipped with IP68+ rated waterproofing
Not only IP68 standard, Bkav engineers have overcome the challenge to upgrade the waterproof standard on Bphone B86 to a higher standard than IP68. Bphone B86 is equipped with 2m waterproof standard for 30 minutes. Bkav calls it the IP68+(plus) standard. Bphone 3 is good, now Bphone B86 is even better.
This means that all Bphone B86 production stages related to waterproofing must be controlled such as pressure test, water pressure test.
The number of waterproof control and treatment processes on Bphone B86 is 106/193, accounting for 55% of production stages. On the market, only a few products counted on the hand have such high production standards.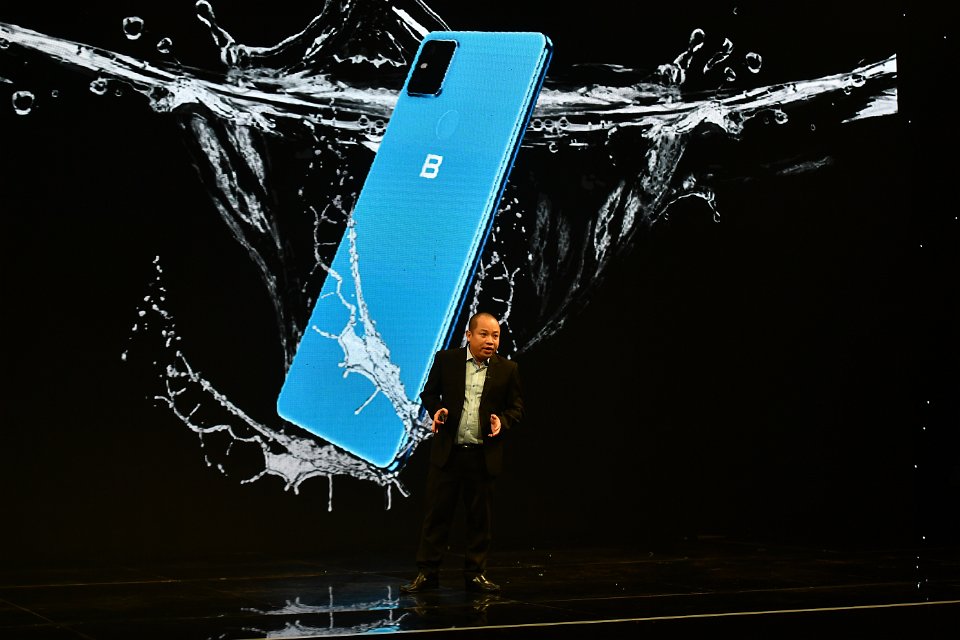 In addition to upgrading the waterproof standard, the Bphone B86 frame is also upgraded and increased the rigidity by up to 30% compared to Bphone 3. The new frame structure of Bphone B86 makes the waterproofing more durable during the usage. Besides, Bphone B86 is also tested to operate in an environment of temperatures down to -18 degrees Celsius. This is the temperature range only in extreme areas. This is only possible when Bphone uses very high-end components, so it can have such a large operating temperature range.
BOS 8.6 leads the trend, supporting eSIM
Last year, Bkav was the first manufacturer to define the definition of "full gesture control". After that, gesture control has become a trend. Most manufacturers have this feature, mainly to perform on HOME, BACK, on ​​MULTITASK. They have not yet reached the level of Full gesture of BOS. On BOS, users can control everything easily with gestures. BOS is leading this trend.
eSIM support is a premium feature. There are currently only a few expensive flagship phones that support eSIM. An eSIM can store multiple SIMs at the same time, but only one SIM can work at a time. This makes the experience of using eSIM on flagship devices no different from using a physical SIM.
As a high-end device, Bphone B86 also supports eSIM. The difference is that by a technology solution that combines smoothly between hardware and software, BOS users will feel like they actually use 3, 4, or even, 16 SIMs at the same time. This will bring a very good experience for those who need to use more than 2 SIM regularly.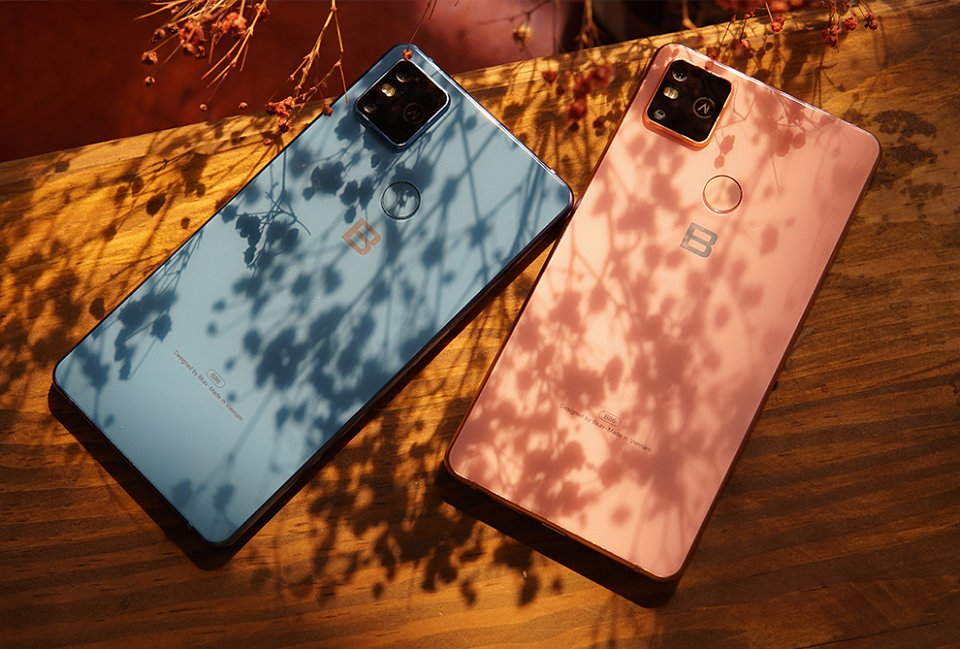 Service sales, customer care, warranty and technical support offers limitless experiences for customers.
Bphone is a product that brings limitless experiences, Bkav also desires sales, care, warranty and technical support services to bring unlimited experiences to customers. Therefore, Bphone Store, a high-class customer service complex has been opened by Bkav since the end of 2019.
Bphone Store has also opened Bcoffee throughout the system with the expectation that Bphone Store will become a meeting place for Bphone lovers.
Bphone's customer service is always considered to be the best, Bkav for many consecutive years is listed in the Top 10 Perfect Services.
Bphone is the first phone company to launch on-site warranty and maintenance service.
Bphone B86 is wanranted for 12 months and 1 for 1 exchange within 30 days.
All customers will be given with JBL high-end headphones when buying Bphone B86 at Bphone Store system and Mobifone stores nationwide.
Bkav is proud to have built a civilized, vibrant and enthusiastic Bphone Fan Club community.
Bkav Mobile Security is deeply integrated into the core of BOS operating system.
According to Bkav's statistics, up to 27.8% of phones were found to have malicious code when installing new applications. This is a very high rate. With Bphone B86, users can freely install applications according to the needs from the application stores, Bkav Mobile Security will help remove the concerns of malicious code stealing bank passwords, spy spyware tracking users. Bphone is the only phone in the world with built-in antivirus software from the manufacturer.
Bphone B86 has built-in antivirus software from the manufacturer, blocks spam messages, spam calls, annoying ads and especially has anti-theft capability that no other manufacturer has yet done. This is a leading security phone, offering limitless experiences.
89% of lost Bphone have come back to their owners, no other manufacturer in the world can do the same thing. Bphone is always connected to the host, Bphone B86 is designed to a higher standard, with tighter connection, increasing anti-theft effect. To do this, Bkav not only improves technology, but also analyzes the psychology of the person who picks up the device, thereby giving humane messages, increasing the ability to retrieve the device for the owner.
Wireless earphones
Bkav's first generation wireless earphones have two lines, the standard and the high-end, expected to launch in the coming months.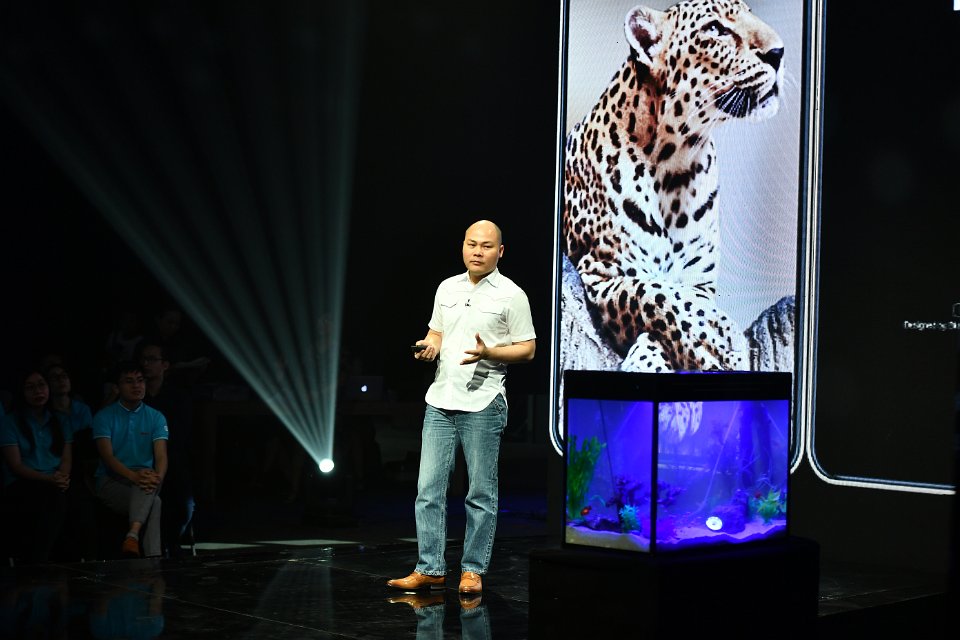 Bphone B40, Bphone B60, Bphone B86 and Bphone B86s
This year, in addition to two new colors, Bkav also added many new versions to meet the needs of different customers, while retaining the philosophy of limiltess experience in high-end and middle phones.
4 versions: Bphone B40, Bphone B60, Bphone B86 and Bphone B86s with the corresponding prices as follows: 5,490,000; 6,990,000; 8,990,000 and 9,990,000 VND.
Bphone B86 and Bphone B86s will open for sale on May 17. Bphone B40 and Bphone B60 are expected to open for sale on June 17 at Bphone Store system and Mobifone stores nationwide.
Immediately after the launch event, users can also experience the product at Bphone Stores nationwide.
View details about Bphone B86 at https://www.bkav.com.vn/bphone.
Bkav