Introducing the suite of Bkav Pro antivirus products to agencies and distributors
04:38:00 | 23-06-2022
On June 21 and 23, in Hanoi and Ho Chi Minh City, Bkav Corporation introduced the full suite of Bkav Pro antivirus software products to the system of agencies and distributors selling Bkav products nationwide. The new suite of products will help Bkav approach all potential customers by providing a variety of usage options according to their needs.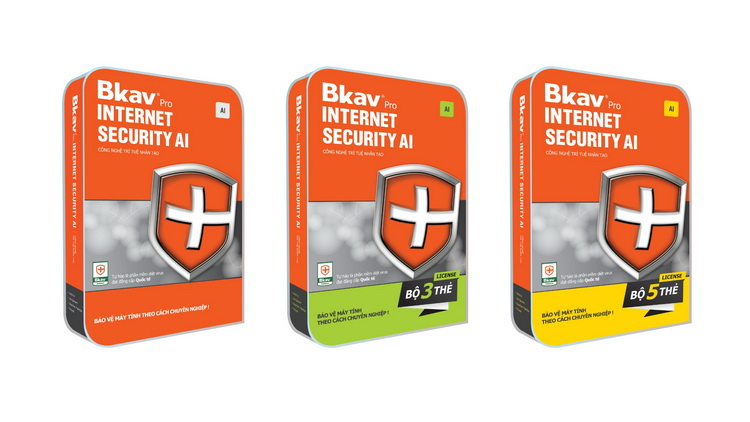 Specifically, for individual customers, Bkav provides a set of 3 products and a set of 5 products of Bkav Pro Internet Security AI antivirus software to serve customers in need of purchasing for multiple computers. For corporate customers, in addition to the Bkav Endpoint AI version for businesses with a scale of over 100 computers, Bkav offers a new product, called Bkav Pro Endpoint SME, for small and medium-sized enterprises and organizations. Bkav also provides the Bkav Pro Endpoint Total product for enterprises with over 1,000 computers requiring high performance. All Bkav products are integrated with AI technology, which helps prevent personal data theft, malware risks, APT attacks, etc.
In many years, Bkav's antivirus has been honored as "Users' favorite information security product". The product is provided to individual customers and enterprise customers across the country. Bkav antivirus software dominates the domestic market, chosen by up to 73.95% businesses.
At the launch event, Bkav also announced a long-term plan to accompany agencies and distributors by providing them with a digital transformation platform. Bkav's platform will help agencies carry out digital transformation in production and business activities and help take better care of customers, thereby promoting the development of not only Bkav's products but also other information technology products. The digital transformation platform for agencies and distributors will be built based on the Bkav DX total solution of digital transformation platforms that Bkav recently launched. The total solution is the result of the 18 years of experience in implementing digital services of Bkav.
On this occasion, customers who order the Bkav Pro antivirus software product have the opportunity to win the Golden Ring and many valuable gifts. When importing the products, agencies and distributors have the opportunity to win the Bkav Golden Shield and other gifts.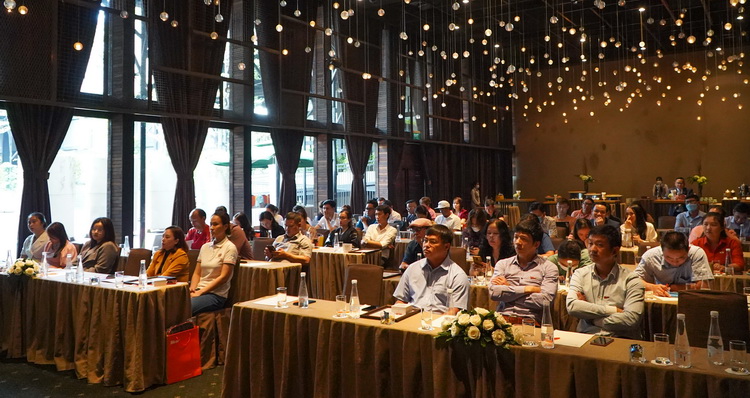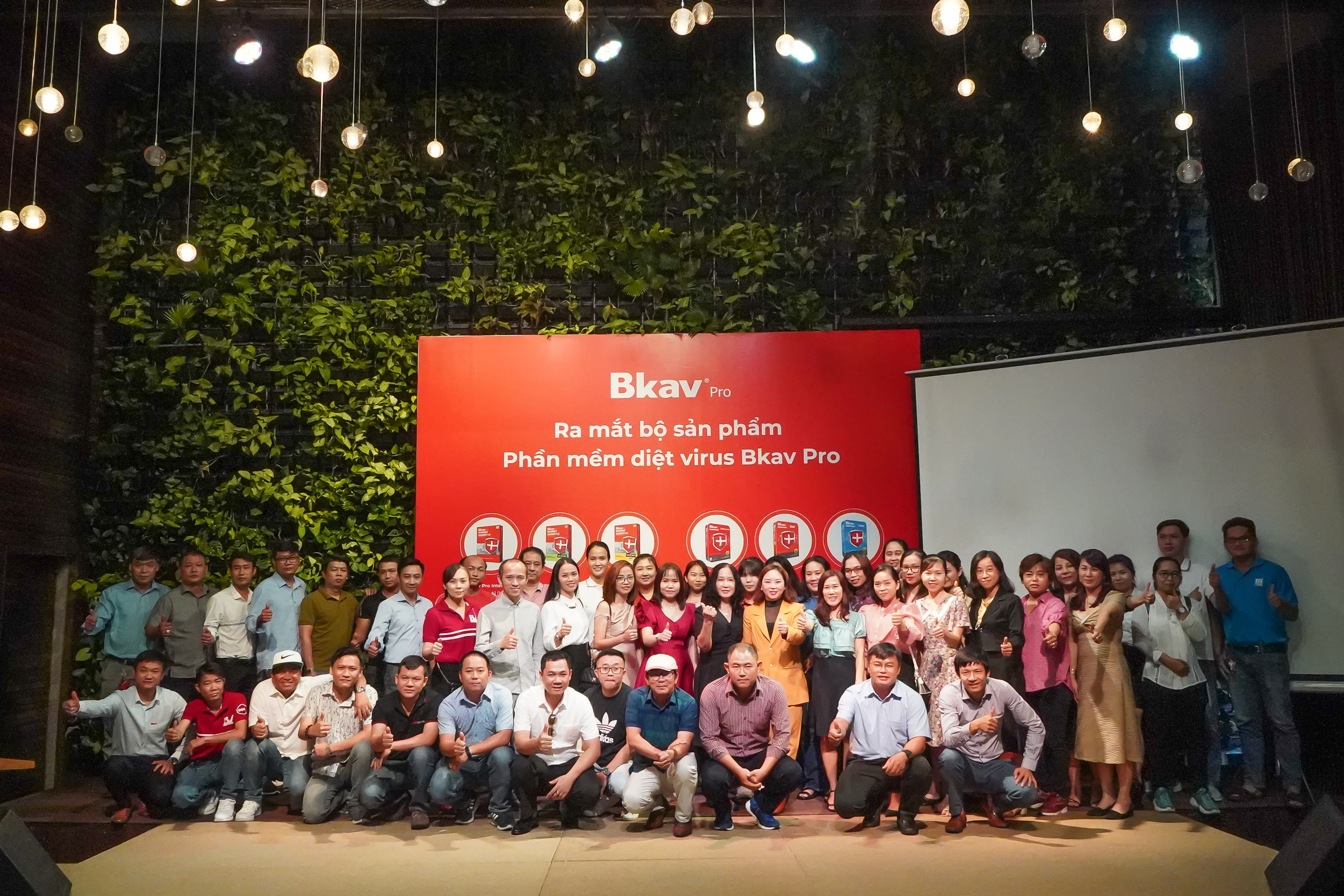 Representative of Bkav and agencies and distributors selling Bkav products at the event
Bkav