WhiteHat Grand Prix 2015 Quals: Team number surges before 0-Hour
08:13:00 | 23-10-2015
One day ahead the Qualification Round of WhiteHat Grand Prix 2015, just within 24 hours, more than 25 new registrations are recorded. Thus, up till now, 206 teams from 39 countries have registered for the competition. From 02:00 October 24 (UTC), the event will be reported live on forum WhiteHatVN.com.
With 78 teams, the host country Vietnam has the highest number of teams registering, following by the United State with 25 teams, Russia with 11 teams, France with 10 teams and Japan with 9 teams. Plaid Parliament of Pwning, Top 1 on CTFTime has also registered their name.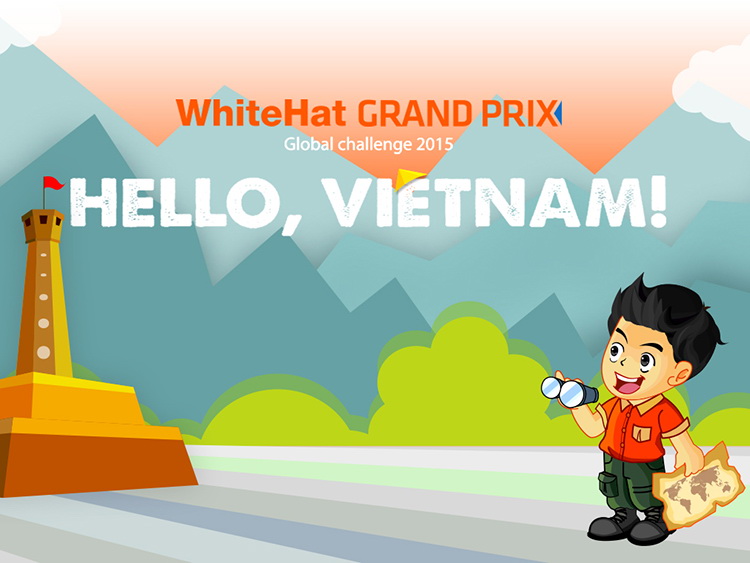 WhiteHat Grand Prix – Global challenge 2015 is organized with the theme "Hello, Vietnam!"
Mr. Bui Huy Hoang, Head of Organization Board stated: "Infrastructure, personnel, channels of support and information update for the competition have been ready. The Organizer also carried out a drill to foresee the situations that can arise to be well prepared for the competition. With the surge of teams in the past few days right before the competition, together with the participation of worldwide reputed CTF teams, WhiteHat Grand Prix 2015 promises to be an aggressive and fascinating competition".
The Qualification Round of WhiteHat Grand Prix 2015 shall be in 24 hours starting from 02:00 Saturday October 24th 2015 to 02:00 Sunday October 25th 2015 (UTC). In addition to the live report on WhiteHatVN.com, all information related to the competition shall be updated on Twitter Twitter.com/WhiteHatVN.
WhiteHat Grand Prix 2015
WhiteHat Grand Prix - Global challenge 2015 is the first global security information competition organized by Vietnam, with the first prize of 10,000 USD. With the theme "Hello, Vietnam!", the challenge is the chance for security experts all over the world to compete, show off their technics and abilities, and understand more about the country and the people of Vietnam.
The Qualification Round takes place continuously in 24 hours from 24 to 25 October, online at WhiteHatVN.com. Teams solve the challenges of Web Exploit, Reverse, Pwnable, Forensics and Crypto. On 19 December, top 10 teams from the Qualification Round from countries all over the world will compete in the Final Round in 8 hours continuously, in the format of Attack/Defense, onsite in Hanoi.
Bkav