Bkav Endpoint
Comprehensive anti-virus solution for agencies and enterprises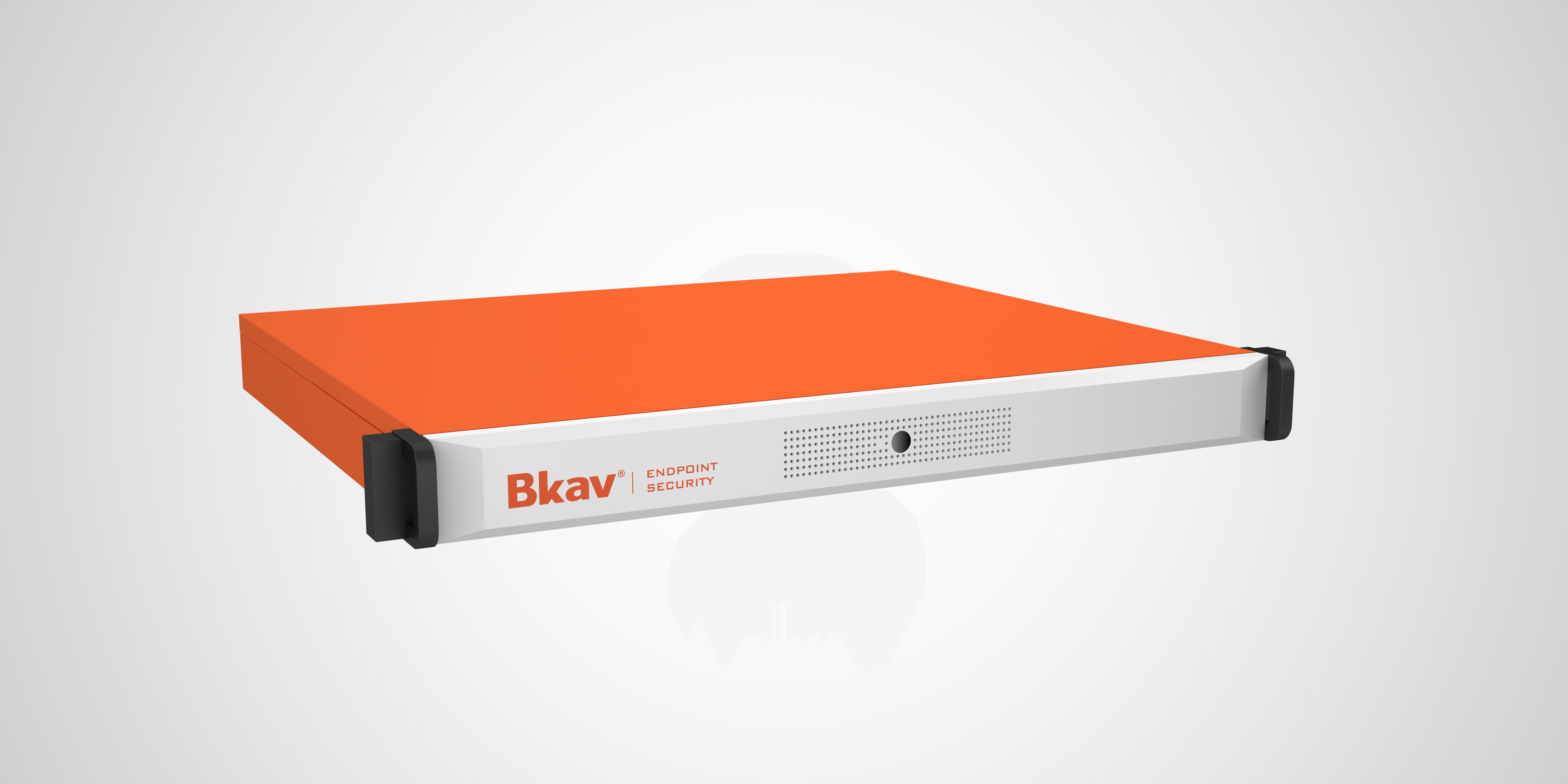 Bkav Endpoint - Designed for large-scale intranet with centralized management on a single server, or hierarchy servers to maximize its protection for computers and entire network system against virus, trojan, rootkit, spyware, adware etc...
Bkav Endpoint - Integrated with the feature to produce statistics and reports, help administrators to keep track of the system overall status such as malware infection situation, names of the propagating malware, quantity and details of infected computers. The solution also checks whether the virus is thoroughly disinfected, whether there is any computer not updated to the latest version of Bkav Endpoint. With such information, administrators can actively define issues and conduct timely solutions to prevent risks which may harm the system.
Bkav Endpoint - Disinfect and remove malware in real-time with malware detection technologies based on analyzing behaviors. This helps keeping your computers safe from malware regardless of updating malware signatures. Thus, your computers will be protected against any malware risk, targeted-attack malware such as spyware, keylogger or ransomware etc. Your privacy and data are well-protected anywhere at any time whether you are surfing Internet, joining a social network or making online transactions.
Management tools of Bkav Endpoint allow administrators to install anti-virus program, schedule malware scans and remotely scan computers in the network. Thus, administrators can save time and energy, reduce cost of managing anti-virus system in the network.
Features of Bkav Endpoint
Anti-ransomware:

detect and disinfect any latest ransomware regardless of updating malware signatures thanks to smart analyzing capability.

Anti Leak:

detect and block spyware, spy camera software, spy microphone software, keylogger, etc.

Safe Payment:

Secure online financial/banking transactions.

Safe Download:

Protect users against virus and malware when downloading files from the Internet.

Anti Fake AV:

Detect fake anti-virus program, ransomware, fraud alerts etc.

Cloud computing:

Increase scanning speed, minimize memory usage and save system resources.

Safe Run (Safe Implementation):

Allow users to open suspected or unknown files downloaded from the Internet in an isolated environment, ensuring 100% safety.

Real-time Protection:

Automatically protect computer in real-time. Warn users about all risks and automatically disinfect any virus.

Proactive Protection:

Prevent infectious outbreak, protect personal information from being stolen.

Protect USB-USB Protection:

Protect users against malware infections from removable storage devices USB.

Registry Protection:

Manage and control applications allowed to access the system registry.

Personal Firewall (Firewall):

Help protect against destructive activities of spyware, avoid loss of users' sensitive information and data, prevent hackers, give users safe protection when surfing Internet.

Anti Keylogger:

Protect passwords and sensitive information from being stolen.

Site Advisor (Monitor accessing):

Protect users from fraud websites based on the blacklist maintained by the Anti-Phishing Working Group (APWG).

Parental Control:

Help users block their children from accessing sensitive websites.

Safe Facebook:

Protect users from any risk of malware and phishing when surfing social networks (Facebook, Chat, etc.)

Bkav Community-based protection Online System (BCOS):

Connect to Bkav cloud system to assess the risk of executable files based on community.

Real-time Rootkit Detection:

Act as the defense system against rootkit with smart feature to detect latest rootkit regardless of updating malware signatures.

Virtual Keyboard:

Replace physical keyboard in important online transactions, protect users' data from being stolen.

Share-full Protection:

Protect drives sharing on LAN, monitor accesses from computers on LAN, give virus warnings and disinfect virus when detecting signs of intrusion.

Anti-spyware capability enhancement:

Use anti-leak technology to detect and block spyware, spy camera software, spy microphone software, keylogger, etc.

Scanning and disinfecting virus in real-time:

Bkav Endpoint permanently runs in background, provide real-time protection to data on hard drives, memories, removable devices (USB, CD/DVD, memory card, etc.) as well as from the Internet.

Smart virus scanning and disinfecting:

Bkav Endpoint can disinfect all kinds of virus and malware (especially metamorphic virus, ransomware, deep rooted virus, virus spreading via chat, etc.) with smart scan modes: Quick scan, deep scan, smart scan, compressed files scan, scheduled scan, etc.

Automatic update:

Get daily updates automatically from the server with all information about latest virus, malware and security threats to detect and remove viruses effectively.

Self-defense:

After its installation, Bkav Endpoint prevents any other software from changing or accessing user's important files.

Protect computers against hackers' intrusion.

Bkav Endpoint is fully compatible with Microsoft Windows 10 OS

and older ones such as Win XP, Win 7, 8, 8.1.

24/7 technical support:

Users get direct technical support from experts via dedicated hotline and hotmail.

Contact information
Phone
Hanoi: (84-24) 3763 2552
HCM City: (84-28) 6296 6626
Contact online