Bkav cooperates with CIS to integrate e-invoice into smart parking service
02:40:27 | 07-06-2019
Searching for parking spots, making payment and getting parking receipts now become extremely simple and convenient, thanks to the connection between iParking application (software by CIS Company) and Bkav eHoadon (electronic invoice). The cooperation aims at providing tech solution for the community, as well as supporting the development of smart city model in Hanoi.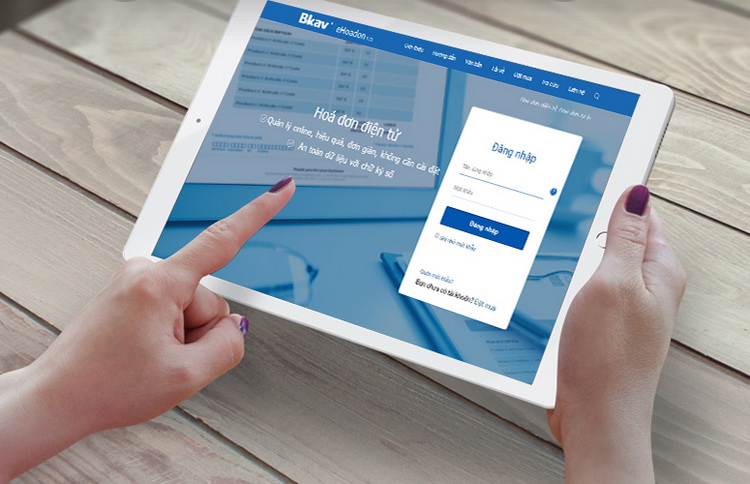 Accordingly, users when using and paying for parking services via CIS iParking will immediately receive electronic invoices from Bkav eHoadon. Paper invoices with lengthy waiting or complicated procedures are no longer necessary.
iParking is the first application in Vietnam to find parking spots and pay parking fees via mobile phone. This is a completely new and complex operating model, which means a challenge to the electronic invoice providers. With many years of experience working with large, diversified industries, Bkav offers the best solution, successfully connects eHoadon with iParking, providing users with full and convenient parking services.
Mr. Nguyen Kho Din - Director of Corporate Customer Department of Bkav said: "iParking is a useful service for the community, which is suggested for deployment at all parking spots by Hanoi People's Committee. The integration with Bkav eHoadon will help vehicle owners get parking invoices simply and conveniently via email or SMS. Companies that exploit parking points also saves about 70% expenditures".
Bkav eHoadon, officially launched on January 2017, is a comprehensive solution to help enterprises use and manage invoices effectively, saving time and costs, while minimizing administrative procedures as well as protecting enterprises against invoice loss or fakes. Up to now, Bkav eHoadon solution has been used by many large enterprises with millions of bills/year in many areas such as shipping, restaurants, hospitals and so on.
Bkav

Bkav attended the National Forum on Developing Vietnam Technology Enterprises

Bkav CEO: Government chooses 5 key tech enterprises to promote development like Korea

'Vietnam needs people like Nguyen Tu Quang to take the lead'

Bkav CEO Nguyen Tu Quang: We are the original design manufacturer

Bkav eHoadon in food restaurant chain as King BBQ, ThaiExpress, Khaolao

A beautiful Hoi An through the lens of Bphone 3 makes you 'get drunk'

Ecopark equips Bkav SmartHome for 296 luxury apartments

Da Lat photos taken by Bphone 3

Thai Binh Province officially opened the Security Operations Center SOC

Warning: Ransomware GandCrab targets Vietnamese users