How to stop sharing a folder in Windows 8
22:10:00 | 29-09-2014
To stop sharing a folder in Windows 8, follow these below steps:
Step 1: Press key combinations Windows + E to open Windows Explore. Then on Menu tab, click View.
Step 2: Select Options/Change folder and search options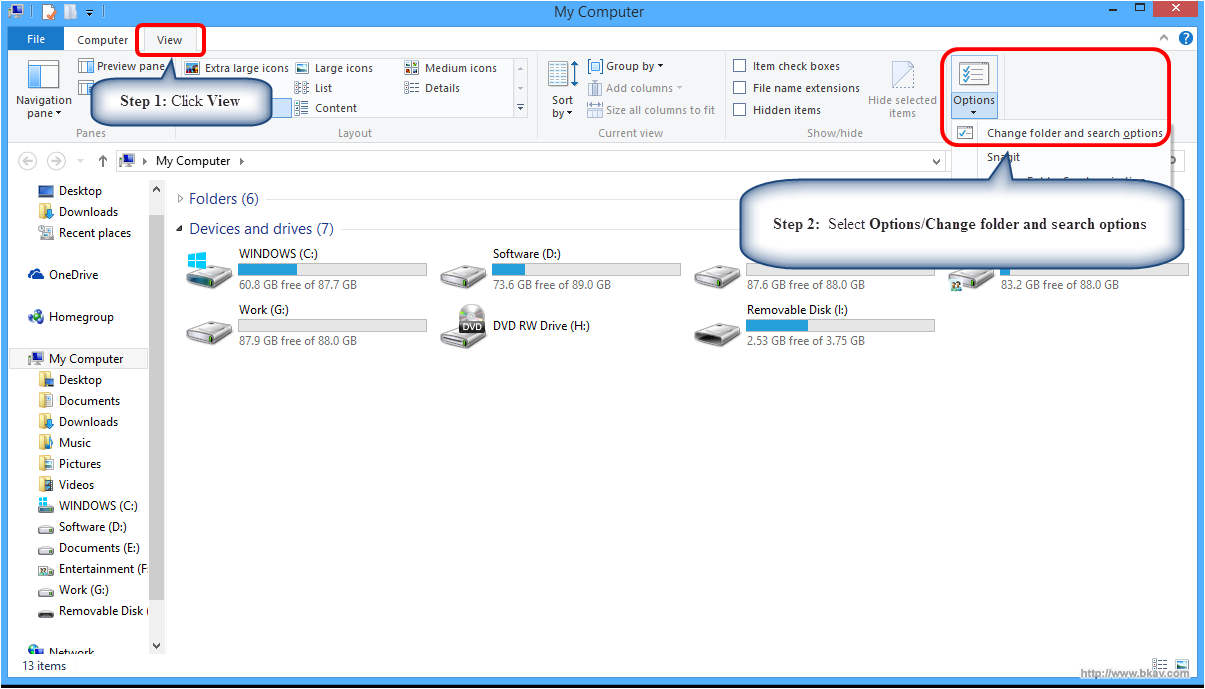 Step 3: In Folder Options window, click View
Step 4: Scroll to the end, tick Use Sharing Wizard (Recommended)
Step 5: Click OK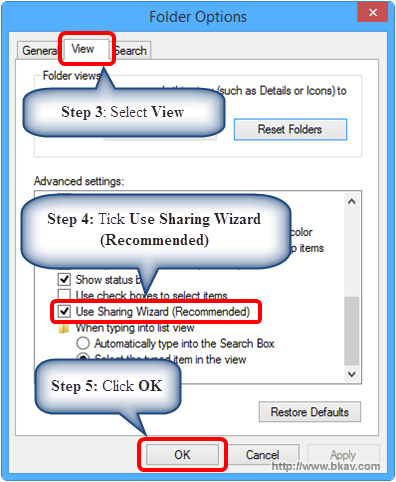 Step 6: Right click on the folder need stopping Share, select Share with
Step 7: Select Stop sharing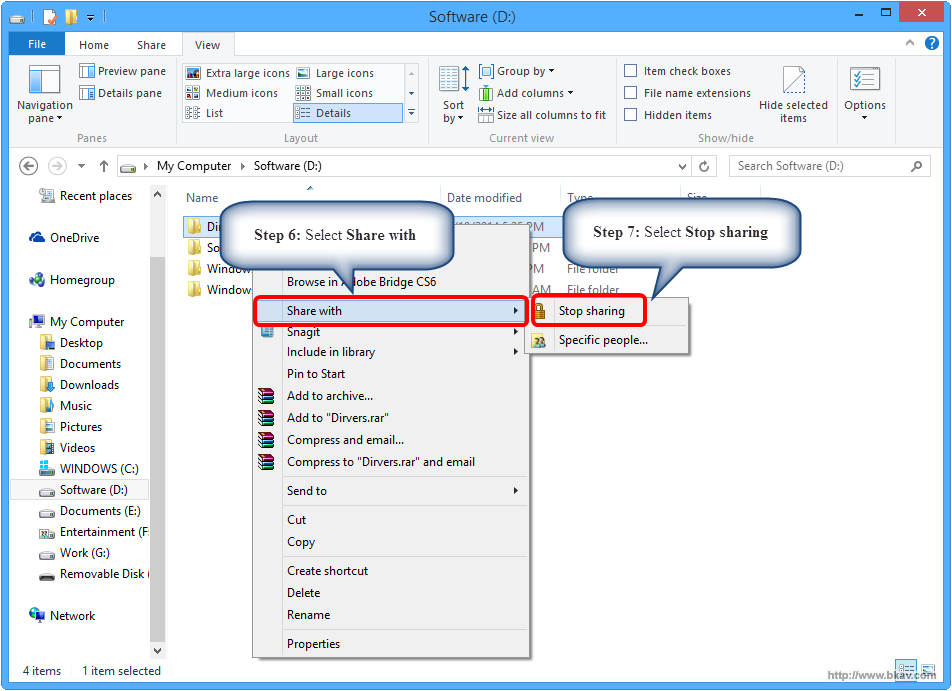 Step 8: File Sharing window appears, select Stop sharing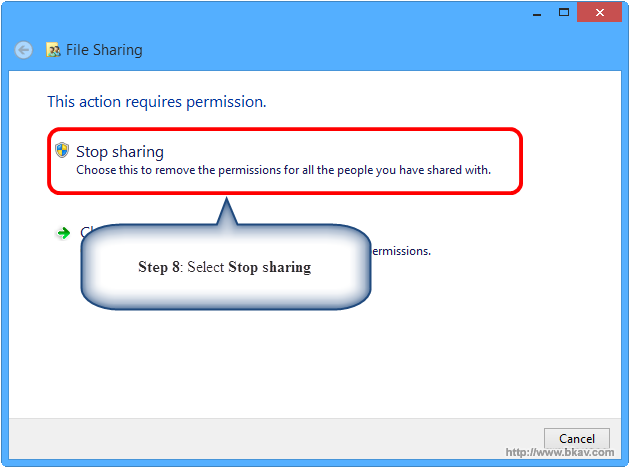 Bkav
Not less than 5 characters!