How to use Private Mode feature of Bkav Mobile Security
21:22:00 | 01-10-2014
Question:
I am using Bkav Mobile Security, recently some strange phone numbers often call me at night. I know that Bkav Mobile Security has private mode. How to use this feature?
Answer:
Private Mode of Bkav Mobile Security allows blocking calls and messages according to the desired time period. To use Private Mode of Bkav Mobile Security, please take the steps below:
Step 1: Open Bkav Mobile Security software, select Private Mode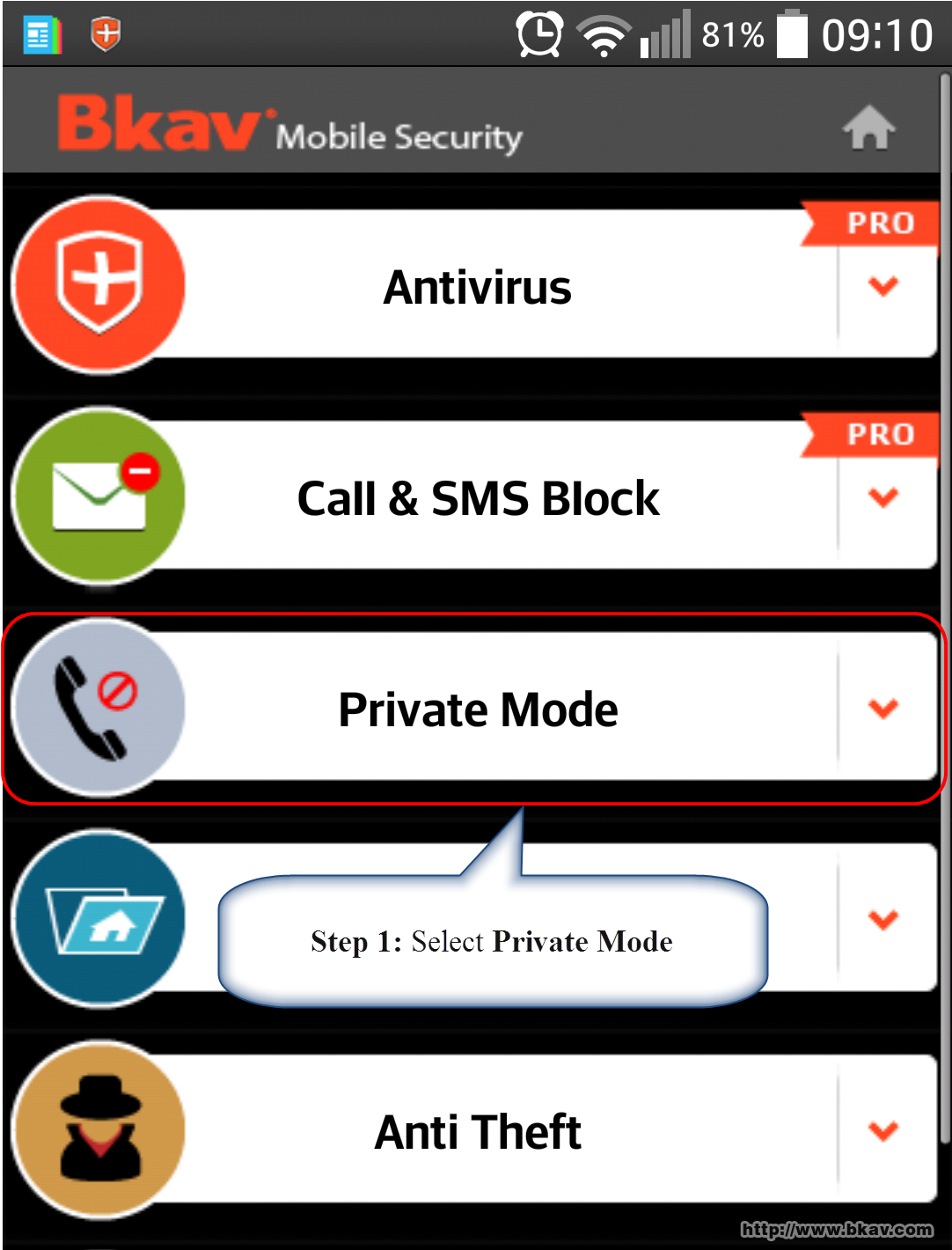 Step 2: Select Setting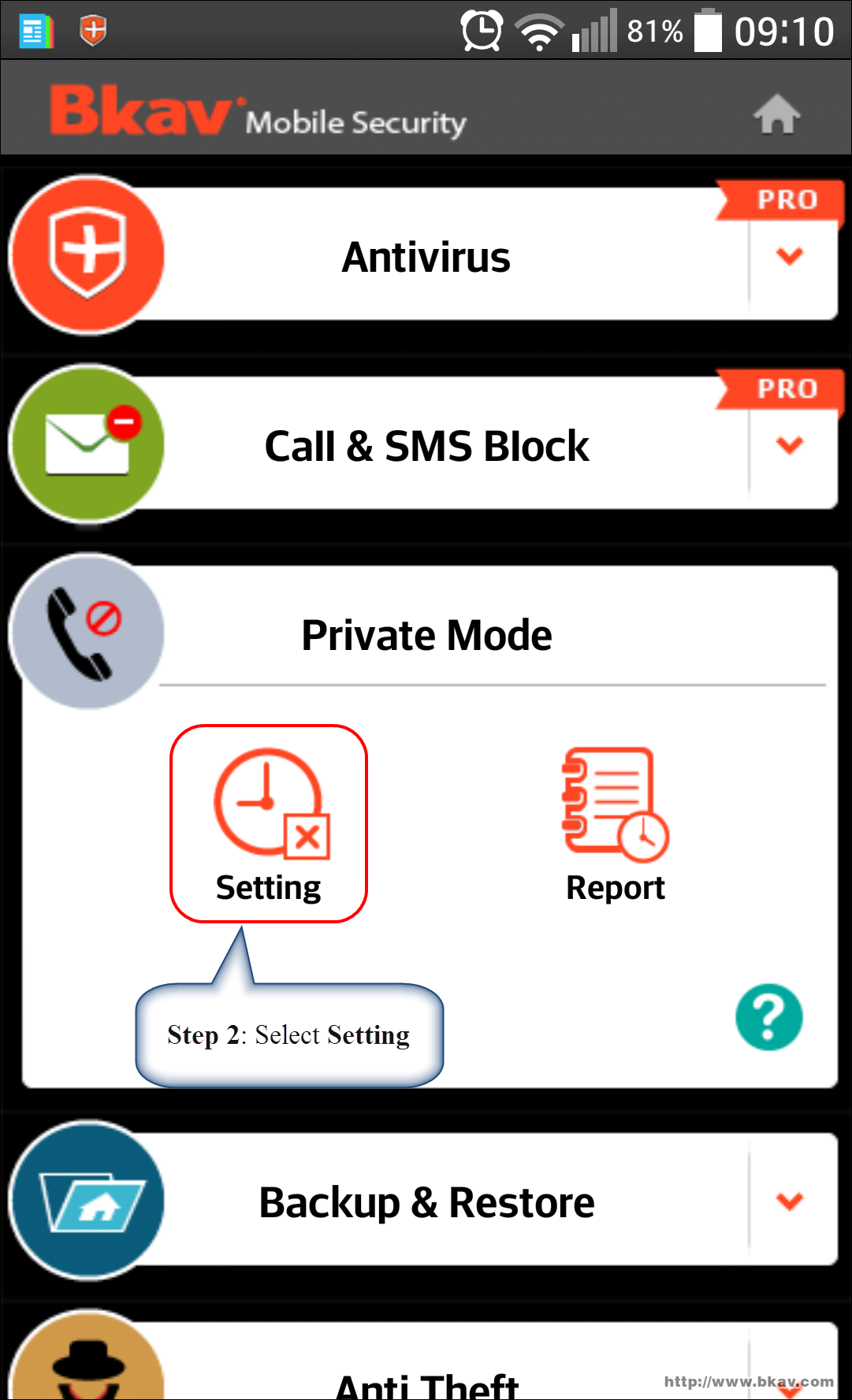 Step 3: Write Rule name in the box Rule name, in this article the rule name is Night calls, then select the days in the week to apply for this rule subject to your purpose, you can choose the whole week or any day in the week.
Then, set the time to apply for this rule by selecting Start to End, in this article the time is from 11:00 PM to 6:00 AM all days in the week. Besides, you can select Block in day and note that start time must be earlier than end time.
Select Add rule to confirm selections as above.
Notes:
When you set this mode, all calls and messages from phone numbers not in your Contacts will be blocked.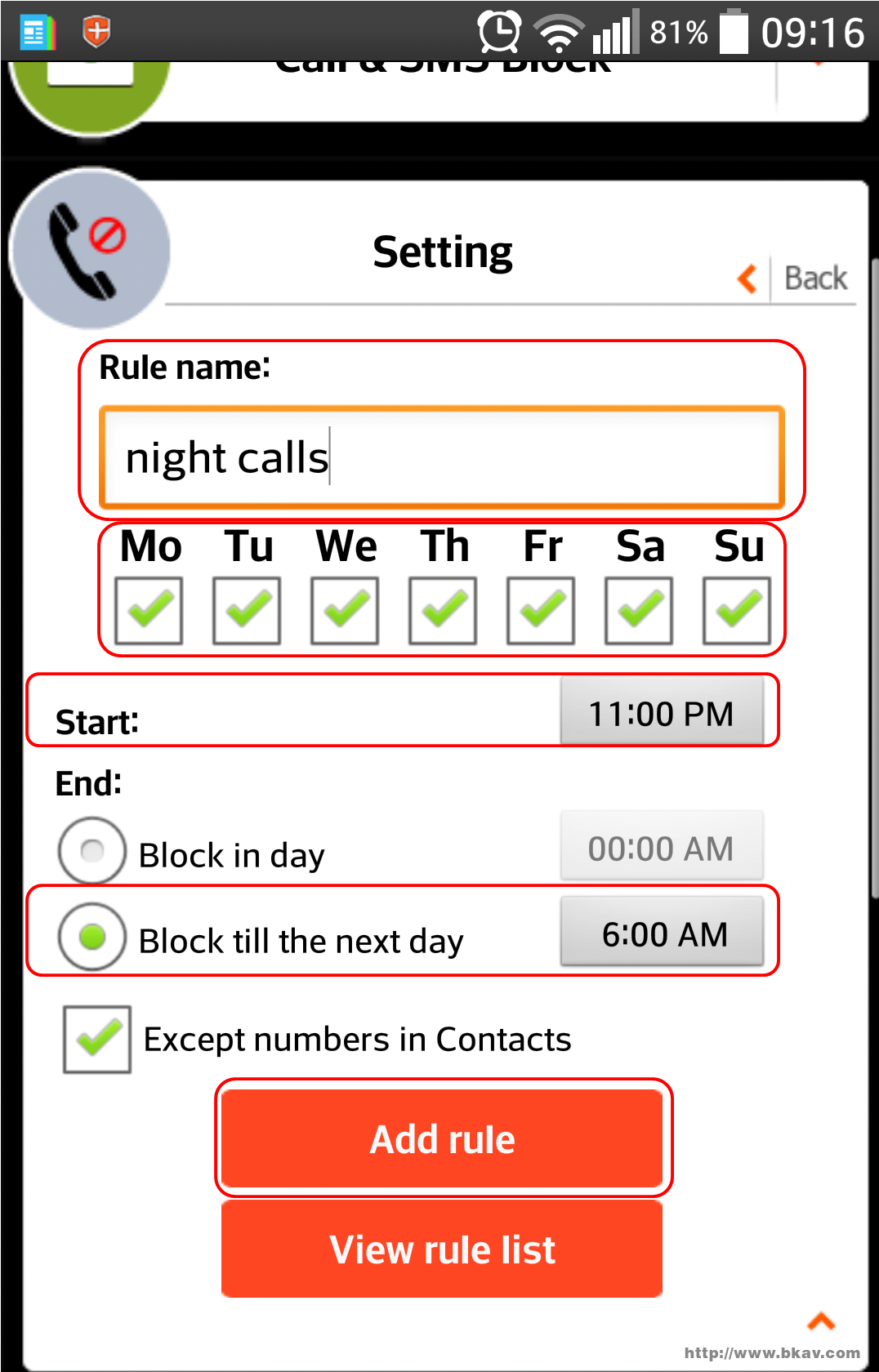 Step 4: Select OK to complete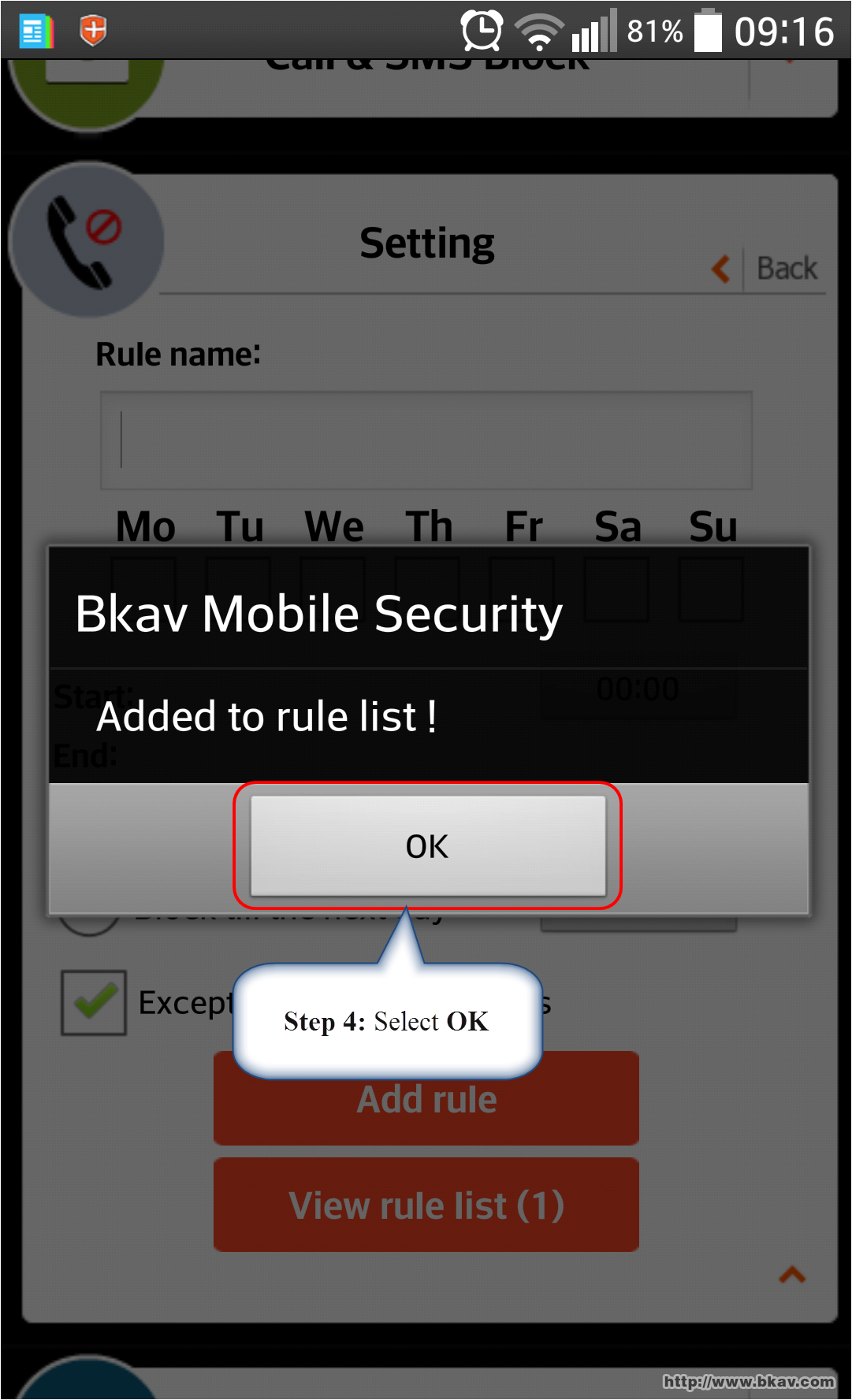 To review the rules, select View rule list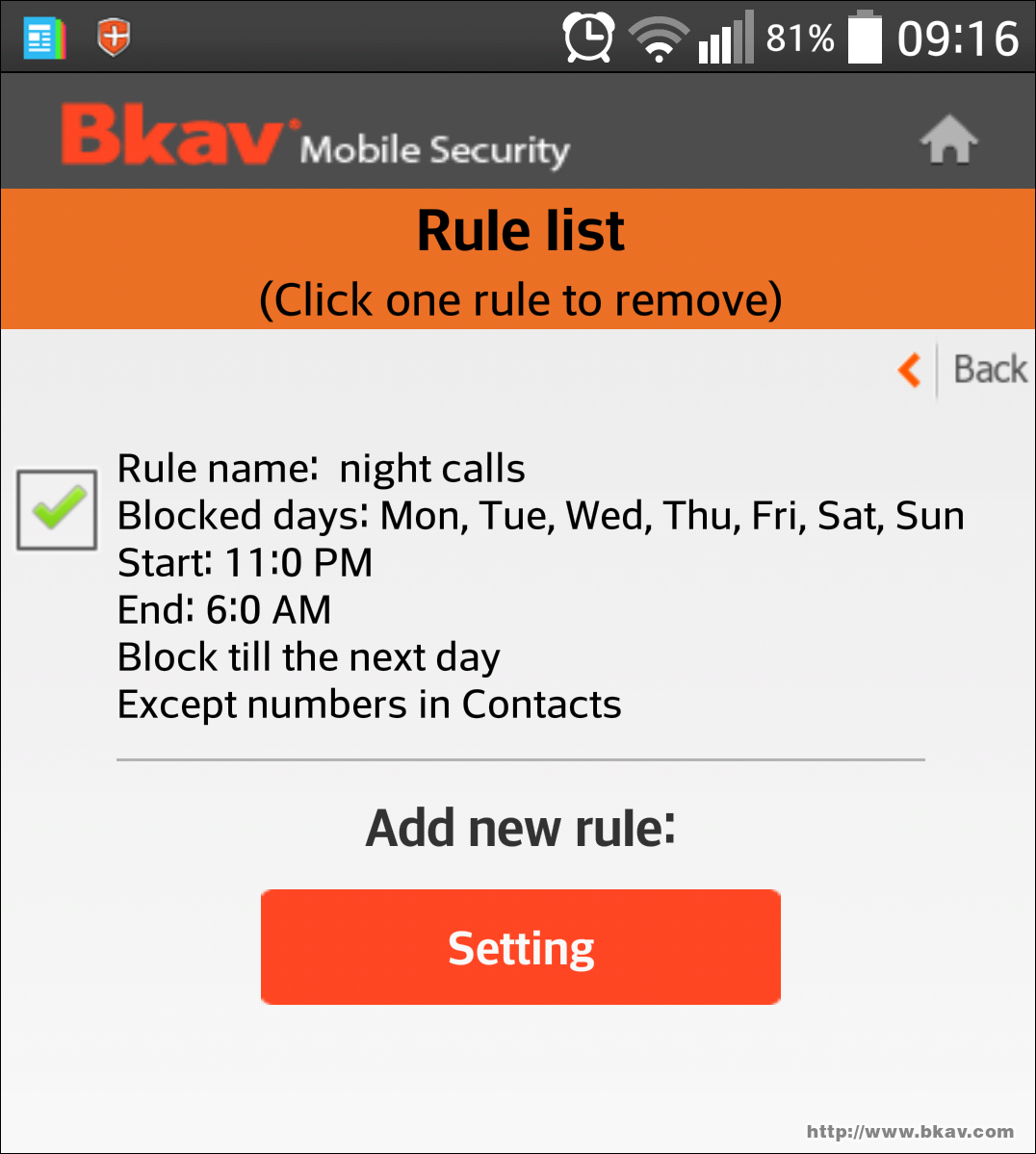 Bkav
Not less than 5 characters!