Bkav Bphone 3: It's time to redefine 'Vietnamese smartphone'
06:36:18 | 07-06-2019
(Techprimevn) Bkav has just lauched 2 smartphone models Bphone 3 and Bphone 3 Pro on 10 October. It can be said that these are the most expected product generation of Bkav.
Top-notch "chinless" design
Bphone 3 has the design which meets expectation, no bottom edge of the screen. Bphone 3 is the "chinless" smartphone. However, the upper border on the screen is quite thick, if it's a bit more minimalist, it will be more attractive.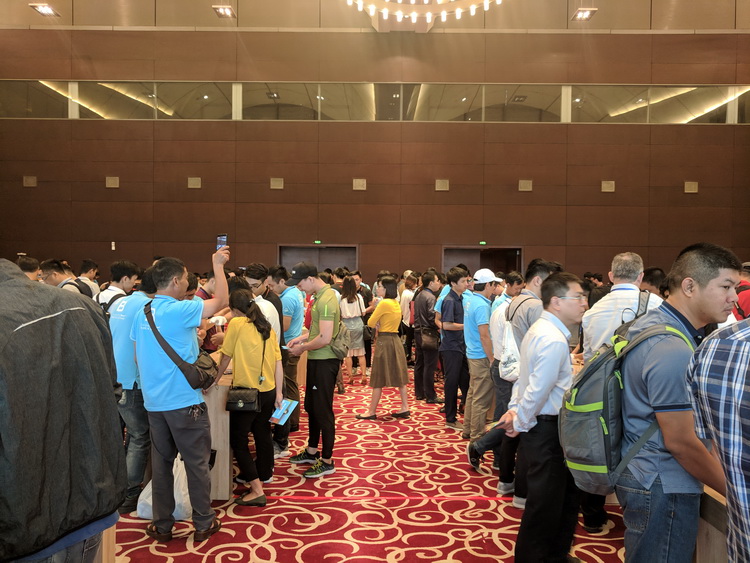 Bphone 3 still retains the "flat" and monolithic design with materials made from polished and luxurious glass. The high spot is the fingerprint sensor that has been placed on the back.
"Acceptable" configuration
Bphone 3/3 Pro: Equipped with Snapdragon processor 636/660, 3/4 GB ram, 32/64 GB internal memory running on Android 8.1 operating system - BOS 3.0 platform, 3000mAh battery, quick charging QC 3.0, removable DAC and water resistant in IP68 standard.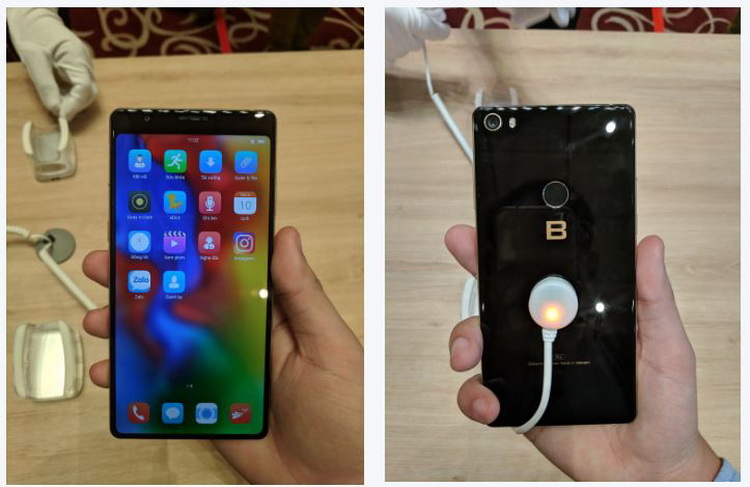 It can be seen that the configuration of Bphone 3 is acceptable and competitive. However, BOS is not really smooth, and need to be improved.
Regarding the camera, Bphone is equipped with single lens with 12 MP, f/1.8 resolution with Dual Pixel technology. In addition, the photography software is significantly upgraded, the advantage of taking macro shots will be maximized. The front camera is not mentioned, maybe 8 MP, f/2.0 lens.
UNEXPECTED PRICE
Bphone 3 has a price of VND 6,990 million and VND 9,990 million for the most advanced version. A price is not too high and acceptable. It can be said that Bkav has taken a wise step, this price will be fixed in the middle and high-end segment.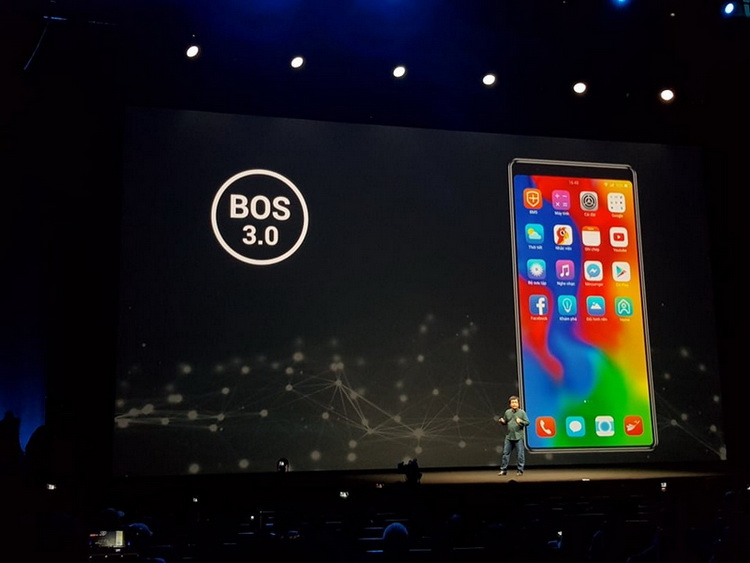 However, the competitors currently are focusing on fierce competition in the mid-range segment. Users basically feel comfortable with this price, Bkav should promote customer services and marketing to attract users.
MADE IN VIETNAM
Bphone 3 is a product designed and researched by Vietnamese. It is really surprising about the perfection, technology and selling price. We can be proud of this.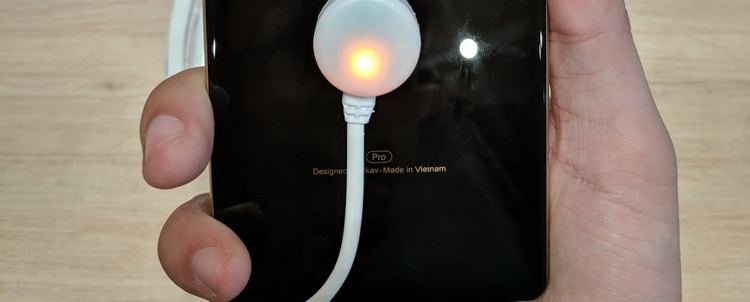 Bphone 3 is the first Android smartphone with a bottomless design in the world. At the same time, Bphone is a "made in Vietnam" smartphone and the most professional product of an organization in Vietnam. A positive signal for domestic technology.
NEW RACE START
After Bphone 3 launching, Vietnamese corporation can step into the mobile field. Vsmart is the representative, Asanzo has just released the S3 Plus quite well. A new race among domestic products in Vietnam market starts. Bphone 3 is a pioneer!
Bkav

Bkav officially opens Bphone Store

Macro photo taken by Bphone 3 won the international Mobile Photography contest

A cross-border Bphone community gradually formed

The 90-ton golden plated pagoda in Myanmar through the lens of Bphone 3

What did the Vietnamese Ambassador to Myanmar say about Bphone 3?

Highlands Coffee has officially applied Bkav eHoadon

Bphone enters Myanmar to offer limitless experience

Bphone 3, Mytel suddenly appear in Myanmar television prime time

A series of famous fast food restaurants choose to use Bkav eHoadon

The world's leading shipping groups choose to use Bkav eHoadon