Vietnam joined cyber drill of preventing data breach via malware on IoT
06:39:00 | 20-03-2018
Early March, the cyber drill "Data breach via malware on IoT" organized by The Asia Pacific Computer Emergency Response Team (APCERT) successfully took place with the participation of 20 countries and territories including Vietnam. This year, Vietnam was in charge of building the drill scenario.
According to the drill scenario, teams dealt with a situation in which a medical facility was attacked via computer and injected with malware to steal data. Teams needed to investigate the server address, found a way to prevent escalation attack to the system and took steps to overcome the consequences.
In Vietnam, the drill had the participation of information technology units in state agencies and local governments, the Information Security Association, Internet service providers, etc. Bkav joined the drill as a member of core team of Vietnam. The drill was hosted by the Vietnam Computer Emergency Response Team (VNCERT) and at the same time took place in Hanoi, Da Nang and Ho Chi Minh City.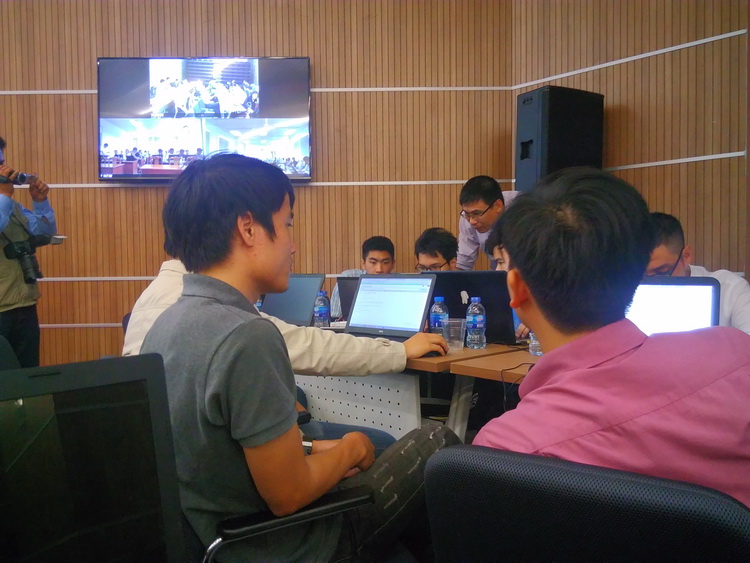 Cyber ​​Security Drill is an annual activity of the Asia Pacific Computer Emergency Response Team (APCERT) to test the response capability of network and computer security incidents of countries and territories in the Asia-Pacific. APCERT was established in 2003, with 28 members from 20 economies in the region. Bkav is one of the founding members and currently serves as the Supporting Member, along with Microsoft and Dell SecureWorks.
The theme of this year's drill was considered suitable with the reality when Internet-of-things devices (IoT) such as Wi-Fi Router, IP Camera, etc. were exploding and become the target of hackers.
Participating in the drill, team members had the opportunity to practice teamwork skills and master basic steps in dealing with a network security problem so that they can respond promptly and then reduce the risk for the system.
In Vietnam, cyber drills are also organized quarterly by Bkav with various themes and contents such as: Treating and preventing ransomware; Reviewing and addressing spyware on computer; Preventing denial of service attack and website vulnerability exploiting attack, etc.
Bkav