Bkav DX - The total solution of digital transformation platforms
04:45:00 | 04-06-2022
On June 4, Bkav Corporation officially launched the Bkav DX total solution of digital transformation platforms. This is the result drawn by Bkav from 18 years of experience in implementing digital services and the recent 4 years of strong investment in digital transformation. Bkav DX is based on a Data-Centric model, allowing configuration customization on 16 platforms. The solution can be deployed for both the Government and Business sectors.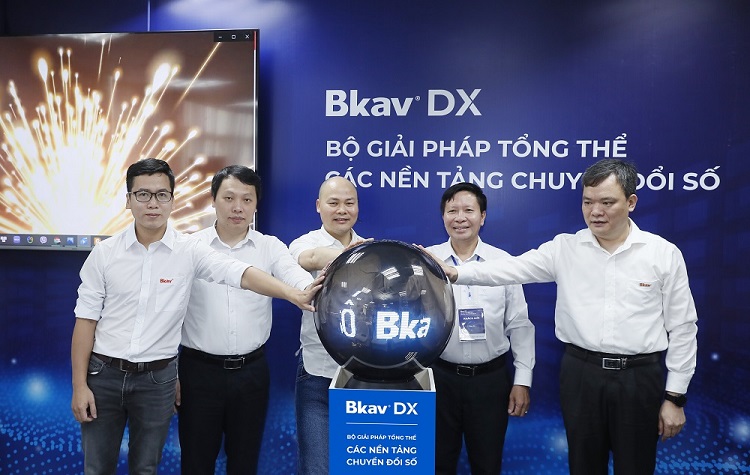 Digital transformation is the inevitable trend of the world. In Vietnam, the Government is actively promoting the process of digital transformation, moving towards a digital government. However, agencies and organizations still have many doubts about choosing the right solution to realize the wishes and ideas of digital transformation. From many years of experience, Bkav has found a solution to the digital transformation problem of each enterprise, agency, and organization.
With the data-centric approach, the Bkav DX total solution of digital transformation platforms helps to change the operating method from the traditional one based on a single business to one based on data. Bkav DX supports rapid business building with the ability to customize configuration by combining 16 platforms and to meet thousands of requests in a short time.
At the launch ceremony, Mr. Nguyen Tu Quang, Chairman of Bkav Corporation, said: "Seizing the opportunity to implement digital transformation can be considered a once-in-a-lifetime opportunity for the country. The Bkav DX total solution of digital transformation platforms is an initiative to anticipate the trend in the fourth industrial revolution, contributing to Vietnam's rapid transition to a developed country."
The Prime Minister's Directive No. 2/CT-TTg on the Development of e-Government towards Digital Government emphasizes the need to promote national digital transformation using digital transformation platforms, developing digital government, digital economy, and digital society. Digital transformation is an opportunity for Vietnam to realize its aspiration of being a power in the near future.
Bkav