Bkav CEO shares about the mission to create Vietnamese-owned smartphone manufacturing industry
"We are proud of the line 'Designed by Bkav, Made in Vietnam' printed on Bphone 2017", CEO Nguyen Tu Quang shares at the talk show on Bphone in August 2017.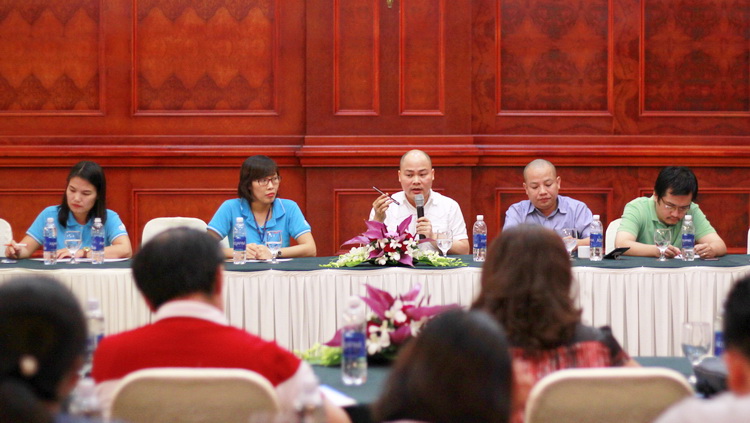 CEO Nguyen Tu Quang: At the beginning of Bphone 2017's launch, I said that Bkav had a long-term plan for Vietnamese-owned smartphone industry.
Bkav has been involved in smartphone production since 2009, it has been nearly 8 years. After the launch of Bphone 1 in 2015 which was not really successful, we have recently launched Bphone 2017. I cannot yet say Bphone 2017 is successful, but it gets clearer result.
We assign ourselves the mission to create the foundation for smartphone manufacturing industry in Vietnam. In addition, we also wish to create a model for Vietnam to develop more and more by gray matter, intelligence instead of natural resources.
Reporter: What has Bkav produced in Bphone 2015 and Bphone 2017?
CEO Nguyen Tu Quang: I must say again that we are very proud of the line: 'Designed by Bkav, Made in Vietnam'. In general, it can be said that Bkav is now producing everything in Bphone 2017, from research to design, mechanical design, electronic design, software design and developing all functions, etc. The way we are doing is not different from the way of Samsung or Apple with their smartphones. It means that we are doing like how Samsung and Apple are doing in all stages, including the supply chain.
More specifically, a smartphone's aluminum frame is usually made by CNC machines. Complete design drawing will be delivered to the factories so that CNC machine will mill aluminum block into smartphone's aluminum frames. It is only the visible part and there are many other inside components. For example, the antenna area has a plastic strip which can be joint into the frame by a mechanical mold. When the aluminum frame is partially milled and placed in the mechanical mold, plastic will be sprayed to fill in the pre-designed slots. There are other parts such as power button, volume key or speaker, etc. Totally, more than 900 components are housed within a small area like this. In addition, there are pieces of steel to install the other components. Those pieces must be made by a punching mold which is manufactured by Bkav in our factory. Plastic injection molds are also made in our factory.
I believe that Apple or Samsung do not have their own factories to make these molds. They must hire partners. Each way saves its own advantages. I do not say that we will never hire. If necessary, we will also do like that. However, it is convenient for us to take the initiative. For example, if I need to change some details, I can call the factory. My staff can do it and gives me a new model in the next day and I can choose the best one. Hence, if you have experienced Bphone, I confirm the mechanical accuracy is on Top 1 or 2 in the market. I believe it is Top 1. You can compare Bphone with all the other products to see the sophistication.
So, there are many works to do with Bphone 2017 and Bkav is doing the same as Apple or Samsung, even more. That is because we wish to make a 100% 'Made in Vietnam' smartphone. I believe other manufacturers such as Samsung or Apple do not have this wish. In Bphone, only 0.9% components are from China. I do not discriminate against Chinese people but the problem does exists.
The purpose of Bphone 2017 is to conquer Vietnamese's belief. And if we are successful, we will expand, from upper mid-end version to hi-end (which in fact, we already have) and mid-end versions. As I said, we hope all Vietnamese use Bphone, not iPhone, Galaxy or any other products.
Reporter: Bkav aims at upper mid-end product but the phone is limited in sold quantity. Then, what is Bkav's ultimate goal in making Bphone, doing business, branding or any other long-term purposes?
CEO Nguyen Tu Quang: Brand positioning and business strategy might be the biggest issues around Bphone 2017. Why does not Bkav apply cheaper price for Bphone 2017 to approach more Vietnamese consumers? I would like to say that this is our strategy in Bkav's long-term plan. As I said, we not only have assigned ourselves the mission to create the foundation for smartphone industry in Vietnam, but also wish to create a model for Vietnam to develop by gray matter, intelligence instead of natural resources.
This is from our heart, not a tad ornate. We wish that if we succeed with Bphone, that will be the inspiration for many other businesses, young people to directly compete with leading corporations in the world. I believe that only then can Vietnam develop by gray matter, intelligence, by our human resources rather than the natural resources which are increasingly exhausted.
I think that every development process is sinister. So is the world, in which Korea or Japan are examples. They reached the sinus peak very quickly. After reaching the top, going down will be inevitable. Who will reach the next sinus peak? Is it Vietnam? I believe that if we follow a poper way, Vietnam will stand on the second sinusoidal peak. I do believe so! That is why the more we proceed with our project, the more passionate we are. With such long-term plan awaiting us, quantity is not Bphone 2017's target.
We give Bphone 2017 the responsibility to conquer the belief of Vietnamese consumers. Vietnamese people must believe that Vietnamese people can produce smartphones that can compete with the world's leading companies in a methodical way rather than luckily. Bphone 2015 has already done a part, and I think Bphone 2017 does better. It's true that people have not yet completely believed, but the belief is much higher. Once Bphone 2017 has successfully conquered users' belief, we will expand to high-end (which we already have) and mid-end versions. We hope the smartphone that all Vietnamese people use is Bphone, not iPhone or Galaxy or any other products. Certainly we look forward to it and we are striving for it. We have no reason to be 'haughty' or 'greedy' (laugh) or to make a product for a few users. What we have done and invested for 8 years are enough for everyone to believe that we are not just for profit. That is why we position the product in the hi-end segment.
I would like to explain more why we do not choose low price segment, why we do not make product cheaper and affordable to get many users first; then, when having got our own market and prestige we can focus on hi-end products. It might be wiser, better. Well, in fact, we have thought a lot and also accepted many negative comments. But it is our plan before making Bphone 2017.
Actually, I also asked myself that question. Do you want Vietnam to have a smartphone industry, a hi-tech industry, a brand like Apple, Samsung, or a brand like Xiaomi of China? I confidently think that the majority of Vietnamese people want a brand like Samsung or Apple, not Xiaomi. I think the way Xiaomi does is also good. It means if Vietnam is possible to develop by that way, it is also good. But I think Samsung or Apple is better. If we have enough capacity, determination, then why we do not strive. Especially when a technology product's core is technology capability. If technology capacity is sufficient, why we could not get greater success. Here, I do not say the success of Bkav. I believe that success, if any, is not only Bkav's but also Vietnam's. And we are striving for it and that's why we have come up with such a long-term plan and do not make cheaper products first.
To make it clearer, if we focused on cheap products, we would immediately get profit, customers, even millions of customers. I believe that with Bkav's ability, it is not difficult for Bkav to compete in the mid-end segment. We would have customers right away and would not receive such huge flows of negative comments. But we would be stuck in that segment, it would be very difficult for us to do bigger. Bigger here does not mean profit. We had done a lot of analysis and came to that decision. Then, during working with Mobile World chain, they also shared the point with us. Taking Oppo in Vietnam for example. It can be said they are very successful. they have recently launched products that are more hi-end than the ones they have succeeded with in the market. Shortly after the launch, they started to apply consecutive discount, that's when I knew that they got trapped. Then, mobile supply chains all said to me: exactly, Oppo could not sell even thought they only increased 300 thousand VND, while their products got more investment and were more hi-end than the previous ones. I believe many of you know that too, and that is the trap of brand positioning.
Many of us might think that it's possible for brands to go from cheap to high-end. They can, but it takes time, even a few dozen years. Then, people have forgotten about the original products of such brands and that company some how join the hi-end segment. It is hard to do that in a few years.
As you can see, what Bkav lacks is brand. In terms of product, we can compete straightly with the world's leading products.
Bphone 2017, as I have shared, is the flagship in our hearts. It means when we manufactured it, we set flagship criteria for all of its factors. Then we analyzed the market, we found that the given price was appropriate. So we adjusted a bit of configuration so that it corresponded to upper mid-end price. However, it was invested like a flagship.
In terms of technology, there was no hesitation. As you know, we also introduced Gold version using 835 chip, which could be considered the best chip in the market. But we do not sell this version, people only got glimpse of it during the launch event. Many even rumor that Bkav lied about this Bphone. In fact, Bphone Gold reveals our technology capacity. We are capable to compete directly with world leading companies.
In terms of business results, with what people see are small quantity and a limited number of shops selling Bphone. I would like to share that: the mission of Bphone 2017 is to conquer Vietnamese users, conquer Vietnamese consumers' beliefs, so we do not take sales seriously. Of course, we do have 'our sales level' before the launch, but it is not high due to the product's mission. In fact, market demand is higher.
Now, Bkav and thegioididong.com.vn (Mobile World – official Bphone distributor) have agreed to not accept orders until early September. I would like not to disclosure the number. Today I will say everything except such the number. It is because there is a lot of controversy around Bphone, if such either-high-or-low number were disclosed without clear explanation like what I said to you today, people might not understand. For example, Bphone 2017's sales are beyond our expectations, but it is to small to say it is like Apple or Samsung. Then, controversy might break out.
We hope that when we succeed, there will be very good numbers to report to people. That is why the shops attract a lot of customers but there are no Bphone 2017. We ourselves feel impatient. I would like to add that we are also increasing productivity, to be able to meet users' demand.
Bkav
Others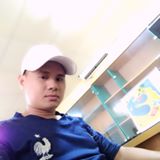 Nguyễn Minh Khang
July 02