Bphone – The hi-end smartphone, Made in Vietnam
Bphone has been created, researched and developed by Bkav Corporation, in which Vietnamese intellectuals have mastered all aspects from industrial design, mechanical design, electronic design, software to production. Bphone research factory has been fully equipped with advanced tools and machines for engineers to research, test and create complete samples. After tests, prototype versions will be created, while production process and technology will be optimized and standardized. Then, such steps, technology, machinery, lines and so on will be transferred to Meiko Electronics - also a partner in printing gold-plated circuit boards for Bphone 2. Bkav will train Meiko Electronics's management staffs and workers, then transfer standards for mass production. During the production process, Bkav's team will closely supervise the compliance with such processes and standards, ensuring the high quality of the Made in Vietnam smartphone.
Prime Minister Nguyen Xuan Phuc evaluated Bphone as the pride of Vietnam.
Bkav
Others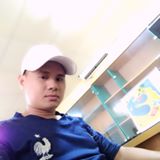 Nguyễn Minh Khang
July 02